Book lovers rejoice! The internet has made books so much more accessible, letting you find thousands of eBooks for absolutely no cost. Read on your eBook reader, your tablet, smartphone, laptop, or desktop computer. Here are 3 of the best sites where you can download your free books.
Our first on the list, and a great source for free eBooks is the aptly-named site, Free-Ebooks.net. Offering their own collection of thousands of books and magazines, including many titles in Spanish and Portuguese in addition to English. Joining is free of charge and you will never be asked to give any payment details, these are all free materials. Click on Join Now to begin.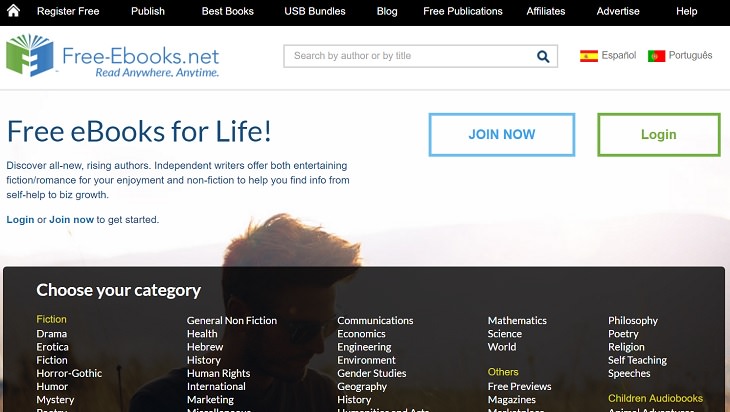 ---

2. HundredZeros.com
Did you know Amazon.com has thousands of completely free books? This site will refer you to thousands of free books straight from Amazon.com. If you don't have a Kindle, don't worry – You can download a Kindle app for your iPhone & iPad, your Android device, for Windows Phone, and even for PC or Mac. Once you have it, all you need to do is click on the book you want to read (you can also search by title, author or genre). Once you've clicked it, you will be taken to the amazon.com page where you will see the price for kindle is $0.00. Then you can simply download the book directly to your kindle without spending a penny!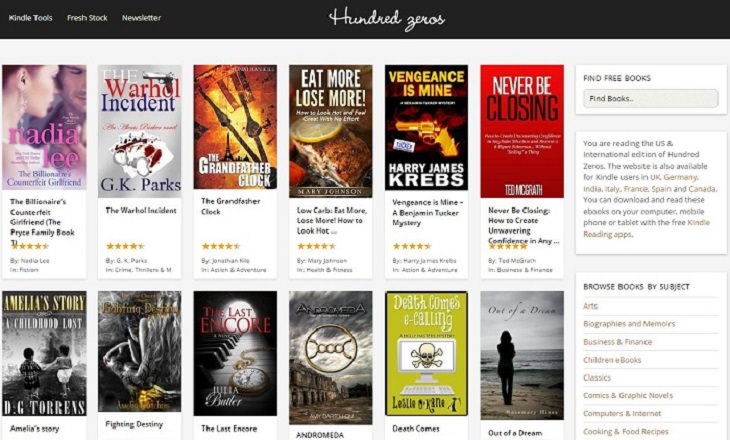 Project Gutenberg is a free organization that wants to spread knowledge throughout the world. They offer several thousand titles, mainly in English but also in Czech, Latin, Russian, Spanish, Portuguese, German, French and dozens more.