Here's an innovative twist to your bedside lamp, and it has become quite the trend recently. Known as moon lamps, these mysterious lamps offer a magical atmosphere to a dark room, illuminating as bright as the full moon. Here's a way that you can bring this touch of magic to your home: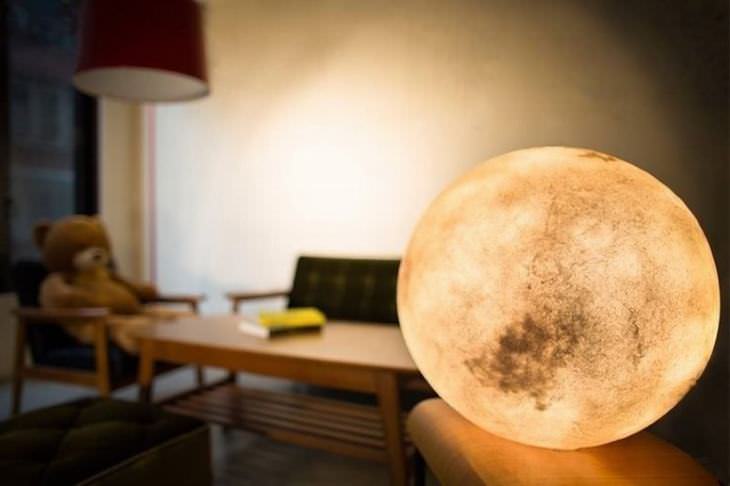 You will need:
• A big balloon (a ball of thin rubber will also work)
• Glue
• Paper towels
• A felt-tip pen and some plastic dishes
• A lamp with a socket
• A brush
• A rough sponge
• Ochre and ivory acrylic paints
How to make it:
1. Inflate a round (not oblong) balloon and draw a circle around the knot with a felt-tip pen (see image below).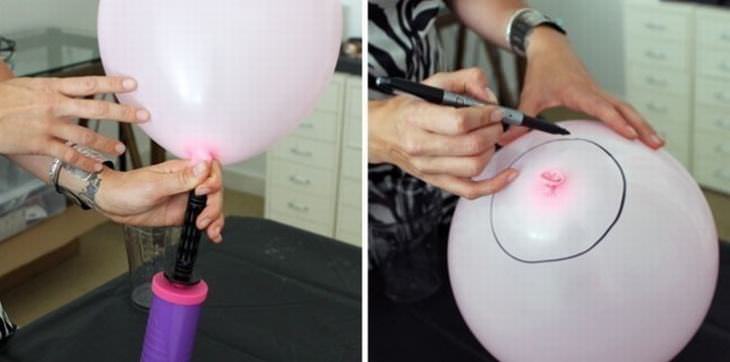 2. Dilute the glue 1:1 in water. Plunge the balloon into the glue as shown in the image - alternatively you may paint over it with a brush.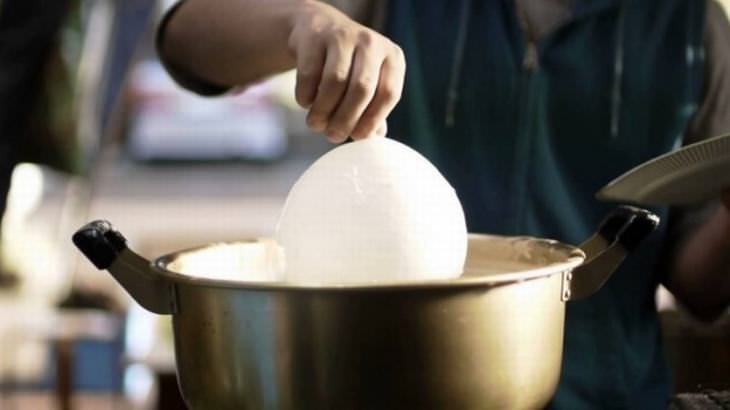 3. Using a brush, cover the balloon with pieces of paper towel - this technique is known as papier-mache. Once finished brush all the imperfections from the surface of the balloon away. And glue pieces of the paper towel onto it twice more. This will ensure that the balloon remains hard and opaque.

4. Once it has dried, paint over with ivory acrylic paint or another similar color - to get the shade of the moon you may also try mix white and ochre paints together.
5. Using a sponge with large pores, dip it into the paint and stamp over the whole balloon. In some areas, apply more force and stamp that area twice. Use pictures on the internet to help guide you and get a realistic pattern.

6. Once dried, use a knife to cut out the circle you marked at the beginning and remove the balloon from the shape so that only the paper is left. Place a lamp with a socket inside the moon. Turn the lights off and enjoy its soft glow.