If there's one thing I can't stand, it's the sight of weeds growing out of the cracks between the cobblestones at the front of my house. Feeling particularly inventive one summer's day, I decided to have a go at making my very own weed killer with ingredients I already had in my house. Amazingly, it worked a treat, and all those unsightly weeds are now dead and gone. What's more, it's kind to the environment and safe, even if you happen to have young children. Here's how to make your very own weed killer:
Materials
34 oz. spray bottle

Pickling vinegar

½ cup salt

A squirt of dish soap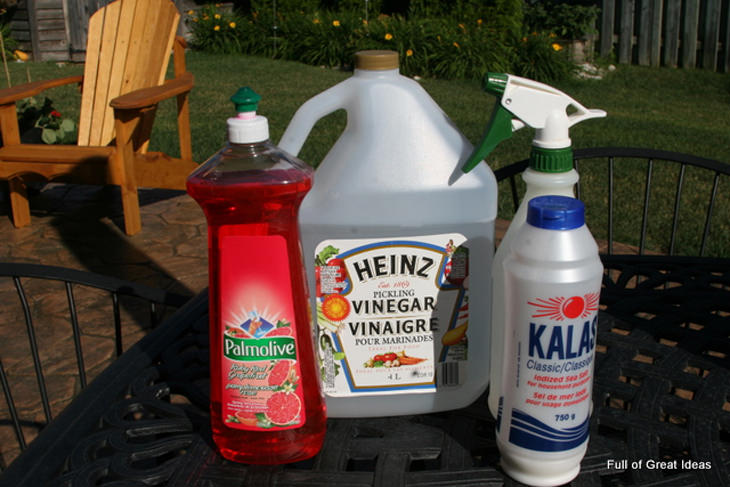 Instructions
1. Fill the spray bottle almost to the brim with the pickling vinegar.
2. Add the salt to the pickling vinegar in the spray bottle.
3. Squirt the dish soap into the spray bottle.
4. Shake the mixture in the spray bottle vigorously until all its contents are diluted evenly.
Directions for Use
1. A bright, sunny day is preferable for killing weeds, as the sun will speed up the effect of your home-made weed killer.
2. Ensure that you don't get too trigger-happy with the spray bottle, as you may end up killing other plants that you weren't intent on killing.
3. Leave the weed killer to sit on the weeds for at least an hour.
4. Scrape out the dead weeds with a wire brush and throw them away.
This is the before pic: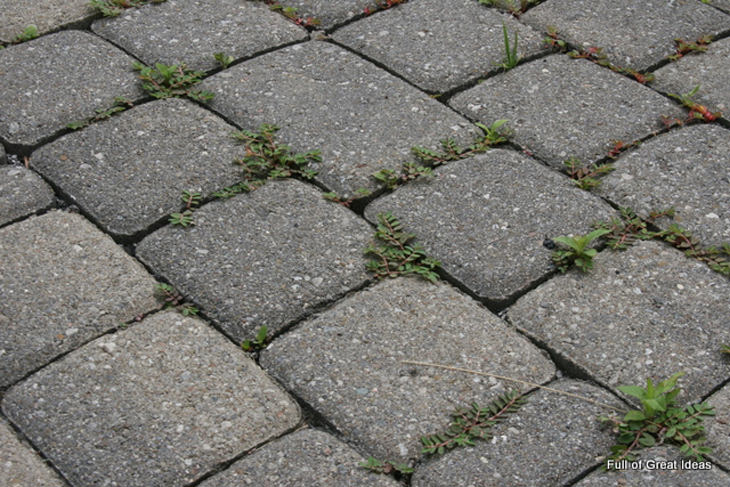 This is the state of the weeds after being sprayed an hour previously. Note how the color is beginning to leave them.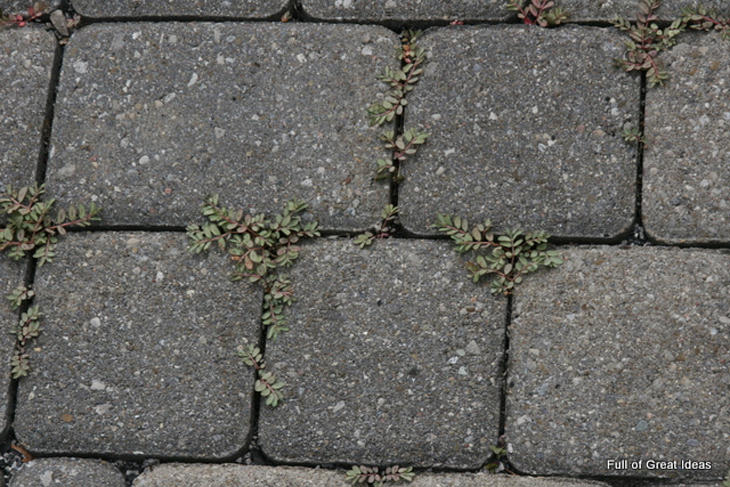 This is the after pic. All you need to do at this stage is scrape out the dead weeds with a wire brush.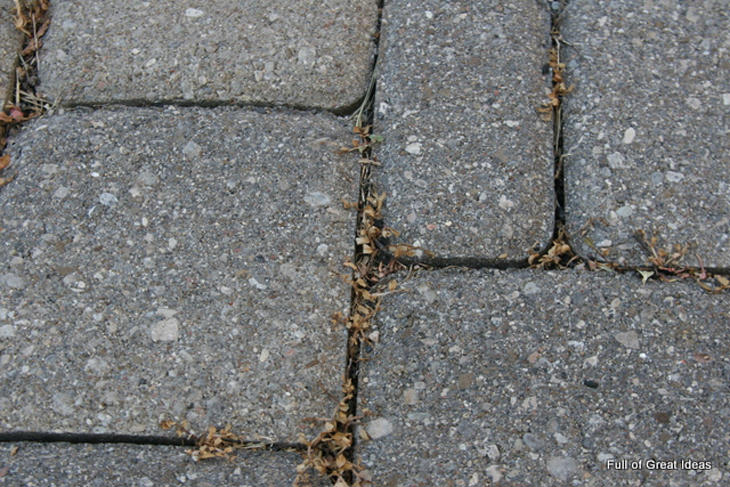 So there you have it - a weed-free outside space that's also free of harmful toxins!