Many people have seen feathers as decorative items before. Today, ostrich, peacock and bird of paradise feathers can be seen in haute couture and in the costumes of indigenous peoples. Alaskan born-and-bred artist Julie Thompson is an astounding exponent of this incredible art form. Known as feather art, it involves the drawing or creation of images on feathers.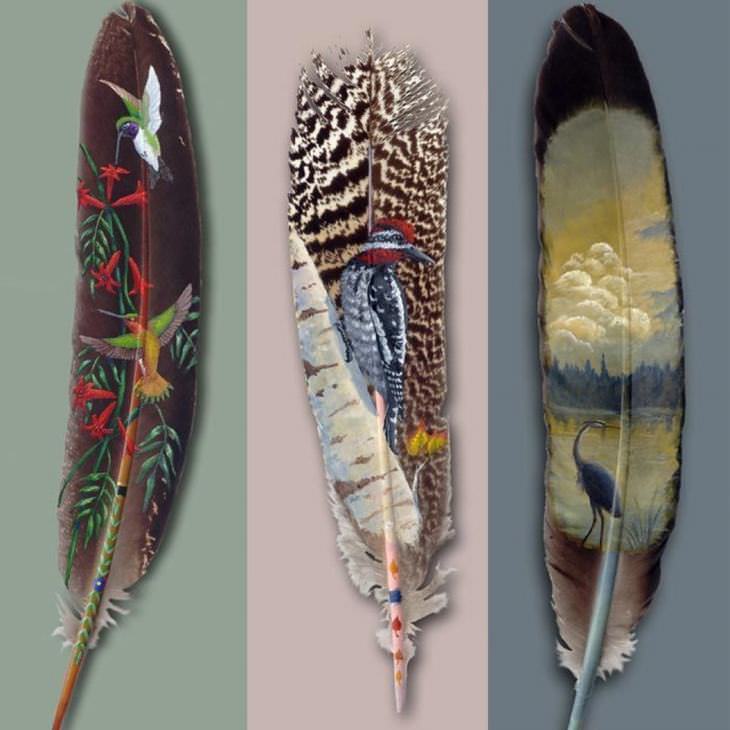 Julie, a self-taught wildlife artist for nearly 20 years, lives and works in the Pacific Northwest of Canada, close by the beautiful Puget Sound.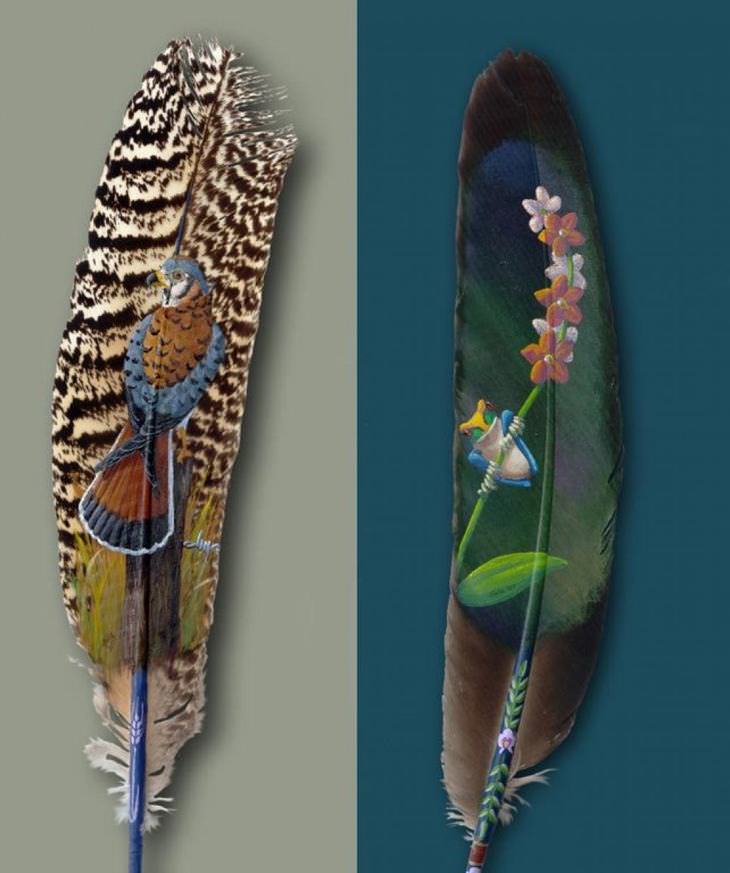 She strives to make every feather painting as unique as the feathers themselves are, and believes that every feather has a kind of personality relating to the painting it bears.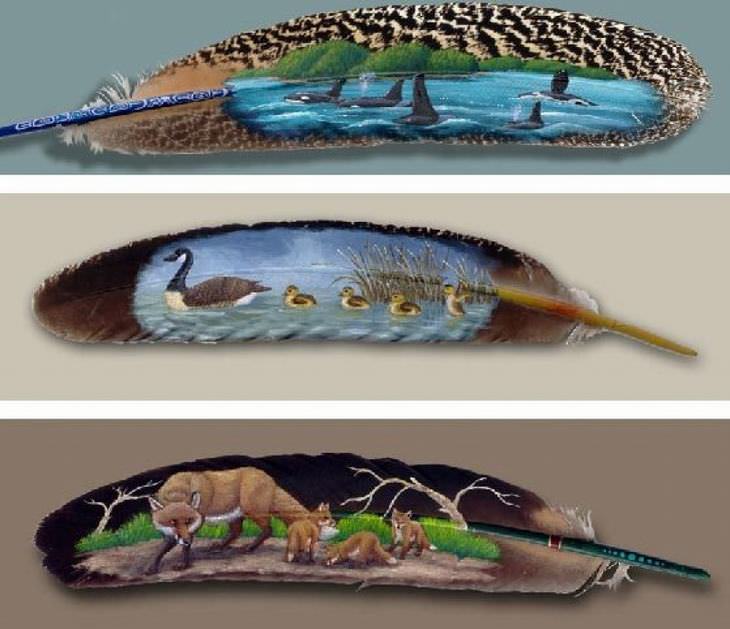 Julie's feather drawings have been well-received in galleries and exhibitions throughout the Pacific Northwest and are beginning to expand into other parts of the country.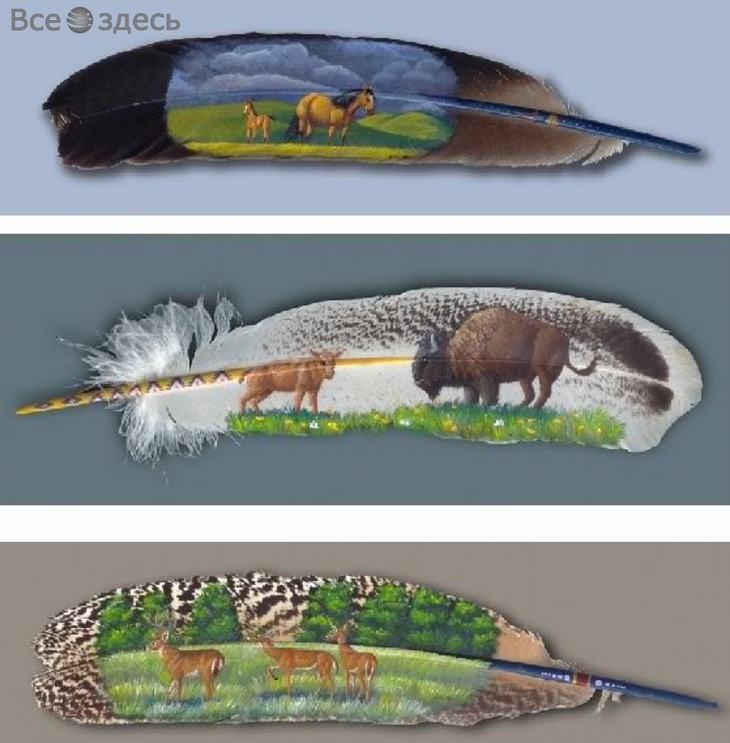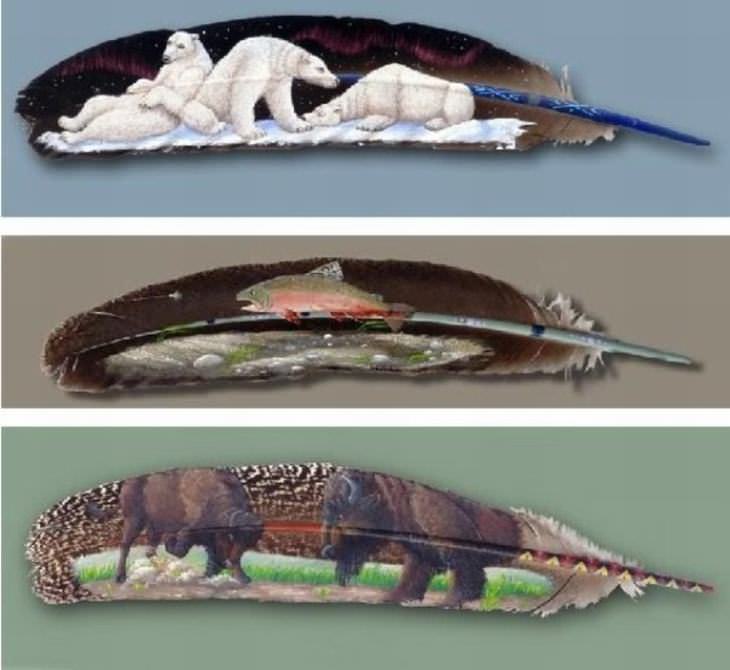 Successfully painting on feathers for 17 years now, Julie is finding that her work gets ever more public attention, to the extent that successful exhibitions in galleries throughout Canada have begun spreading out across the American continent as a whole.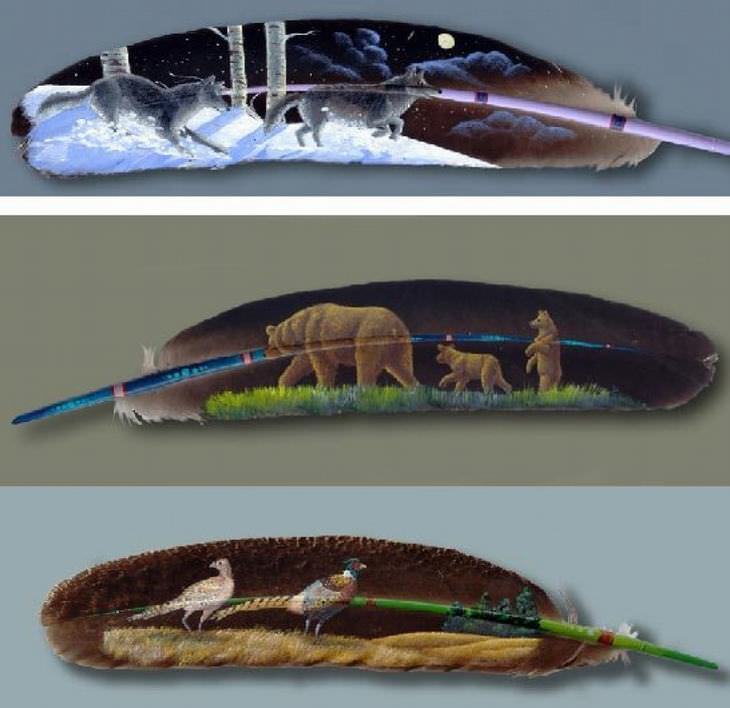 Much of Julie Thompson's unique work can be seen, and even purchased for your home enjoyment at her website, featherlady.net.