While dogs and cats make ideal domesticated pets, could a bear be just as loving? The idea may be hard to grasp, but Russian couple Svetlana and Yuriy Panteleenko have their very own pet bear, named Stephan. This domesticated bear was just a 3-month old orphaned cub when he was found in a forest all alone and in very bad condition. Fast forward to 23 years later, and Stephan has grown into a human-loving bear who helps around the house by watering plants. He also enjoys watching TV with his human family. Take a look at his story:
Stephan was adopted by Svetlana and Yuriy at just 3 months old.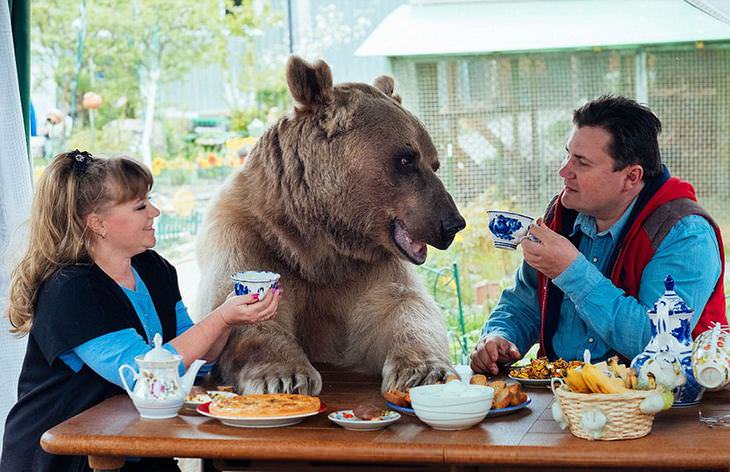 Weak and all alone, the couple nurtured him back to health.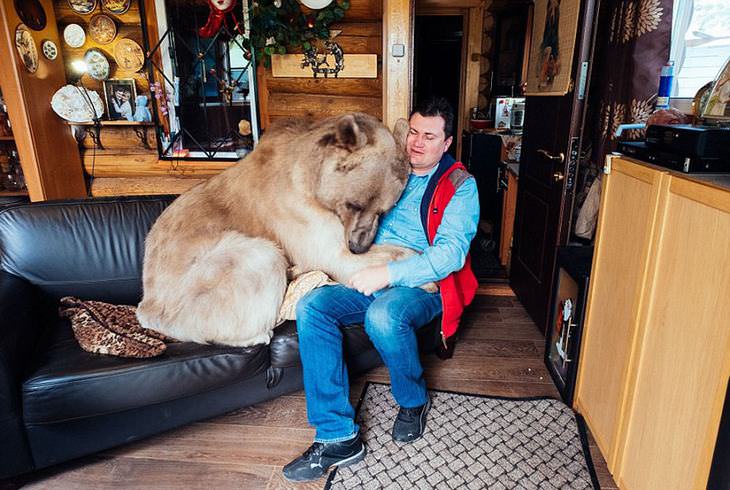 Stephan is an incredibly sociable bear and loves spending time with people.
Contrary to popular belief, Stephan is not aggressive at all.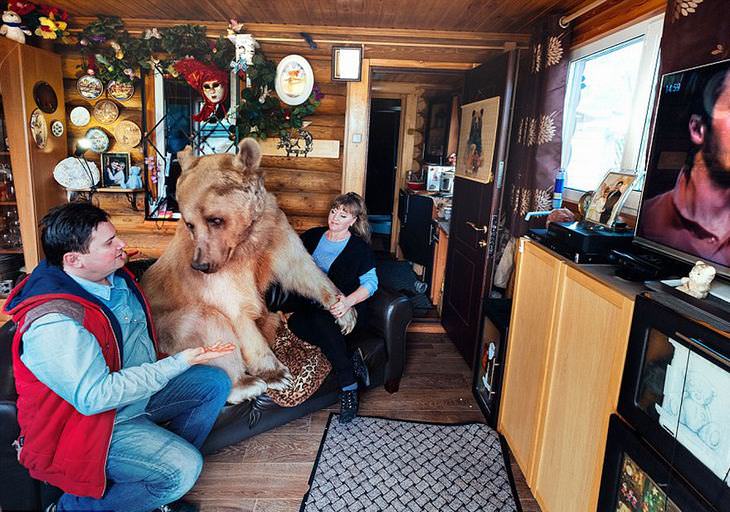 In fact, both Svetlana and Yuriy claim that they have never been bitten by Stephan.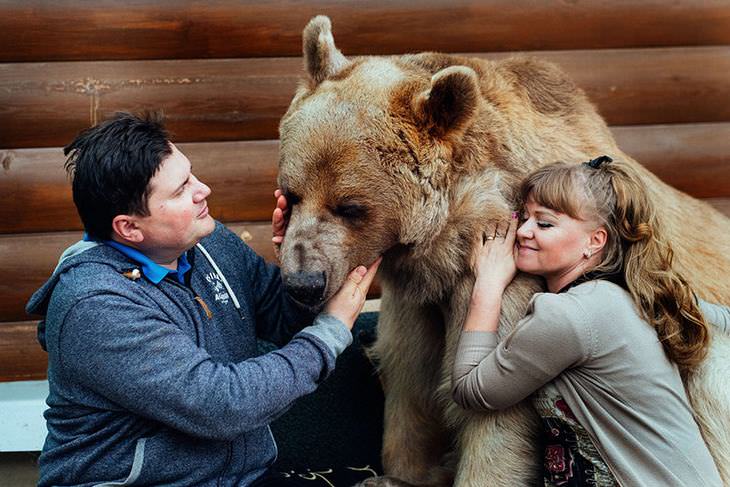 Now at 23, Stephan does many things with his time.
Mostly, he keeps himself busy with acting in films and posing in photo shoots.
Fish, vegetables and eggs form a big part of Stephan's diet - he consumes them daily.
And every now and then, he enjoys a cup of tea.
He loves to stay in shape and plays football with his family.
However, what he truly loves is cuddling up to humans on the couch, while watching TV.
Another one of his hobbies? Gardening.
Watch what life with a cuddly pet bear is like: