There is no more romantic way to experience the full flavor of a bustling city's life - seeing all the sights at a luxurious, easy pace, without risk of hazard (and traffic jams) - than to buy yourself a ticket and hop aboard a jolly old trolley. For over 200 years now, some of the world's most beautiful places have been made accessible by the charming and humble tram. And you will be amazed at which fantastic cities can still be enjoyed by taking a nostalgic ride on these classic streetcars. Here are 10 places you will want to be wheeled up and down, around and around, again and again.
Click on images to enlarge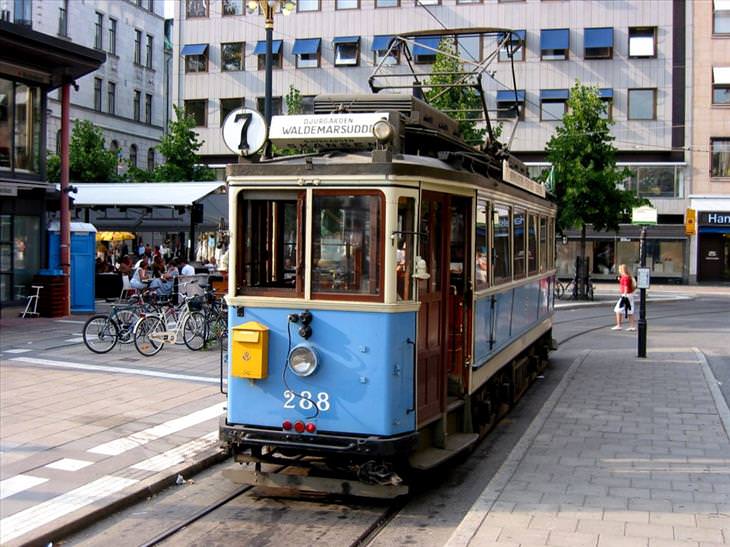 Enjoy the capital city of Sweden - the land of angelic blonde haired children, meatballs, ABBA and saunas – Stockholm, which is actually built on 14 islands, connected by a whopping 57 bridges. Here in summer you can enjoy 21 hours of sunlight (only 6 in winter!), which will give you plenty of time to take a terrific tram ride around this gothic masterpiece of a city.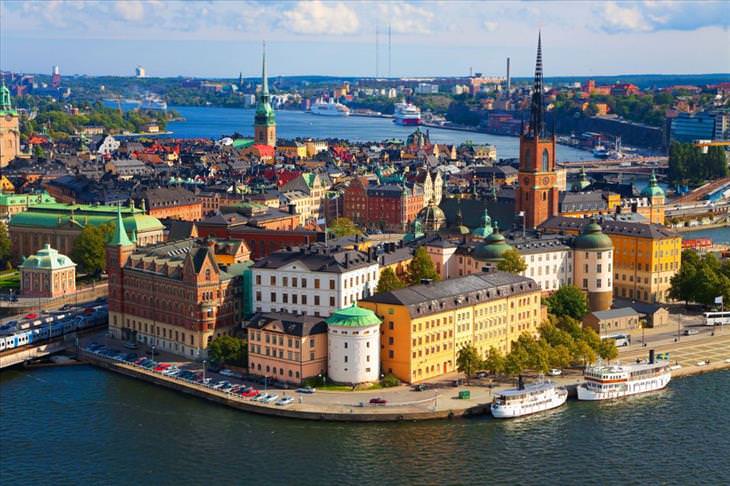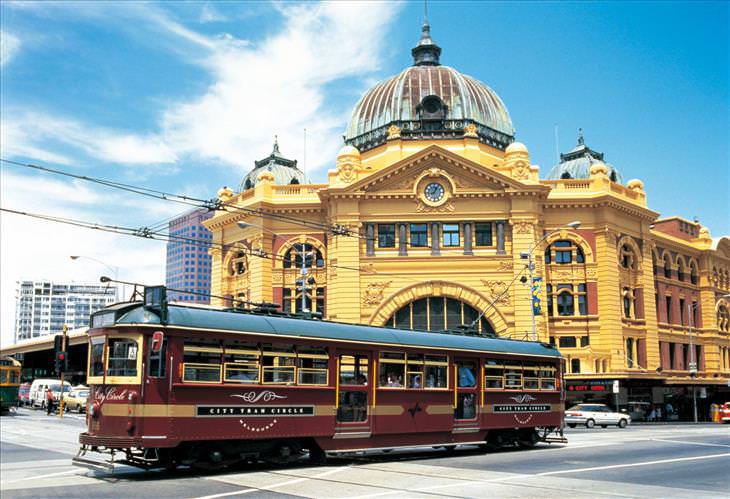 Melbourne is undoubtedly the most sophisticated yet relaxed major city of the southern hemisphere. Its tram lines have been running since the golden age of the streetcar, and here you can ride on wonderful old fashioned models, or sleek modern dynamos. Sunny Melbourne is at once contemporary and Victorian, giving you the best of both tram worlds.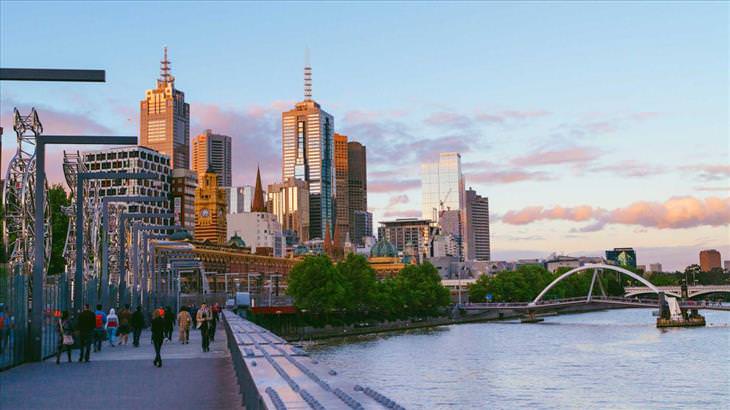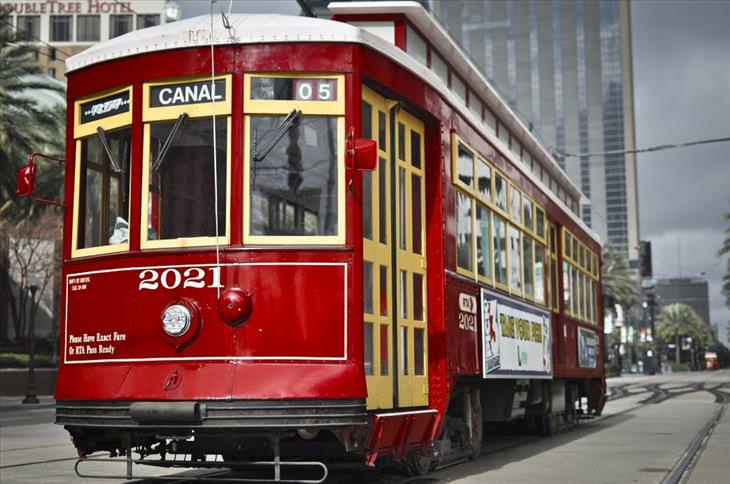 The St. Charles Streetcar Tour shows the wonder of trams, and how they can truly help a city show off its glories. Taking a tour round here will set your heart racing when you think of all the history associated with New Orleans, and you will feel proud to see how well the city has turned itself around after its quite recent terrible calamity.
Hong Kong is a most amazing city, an Oriental powerhouse of culture and business that charms and delights with well-integrated relics of its one-time British association, combined with its essential eastern flavors. On the truly British novelty, the double-decker tram, you will be whisked across this not-to-be-missed suburban wonderland with convenience and comfort.
The former capital of the Eastern Roman (Byzantine) Empire, Constantinople, or as the victorious Turkish began to pronounce it, Istanbul, is another example of the mixed identities you can witness in many of the world's great cities. Hop on and off the tram here and there and you will see everything from classical to Islamic, medieval to modern. Nice kebabs there too.
The capital of Holland, Amsterdam is the archetypical city of northern mainland Europe, in which you can experience terrific architecture, winding canals and attractive modern locales. The trams here are very efficient and modern, affording a great way to experience the city without the needless stress of bicycling around a strange place.
7. Prague, Czech Republic
With a tram system established during the streetcar's golden age, medieval Prague is best seen riding on one of these characteristically red and white trolleys. Prague is now one of the world's favorite cities, but you don't need to traipse around it all day when you could just as well sit back and enjoy the colorful show from the terrific comfort of your tram seat.
Budapest is another great capital city to experience the best of Eastern European life from the trolley window. It is hardly an understatement to say that this wonderful place ranks as one of the most breathtaking of cities in the whole world.
As well as being such a wonderful ornament to the city, the San Francisco cable cars are incredibly useful too. How else could visitors pleasurably enjoy all the different parts of the town without these super trams? Forget the traffic, and forget walking up and down those notorious hills, just hop on the tram and marvel at one of America's most attractive cities.
May also interest you:
Lisbon is another too formidable city for the walker to deal with. But behold, up steps the old tram car to rescue the walker's feet and wheel him pleasurably through the thousands of picturesque antique streets. Ever since I was a kid I loved riding up and down hills. Well, nothing changed: and riding through Lisbon on these vintage machines will prove it to you.