When the sun is beaming out its glorious rays of warm light, there is nothing I like better than a cool, refreshing gulp of homemade juice from an ice-cold glass. As a result, I'd like to share 7 of my favorite sunny beverage recipes with you, which will help you cool down, replenish and quench your ravaging thirst. In fact, I think that you'll find these drinks so satisfying, you will keep making them all year round – I know I will.
1. Bell Pepper & Cucumber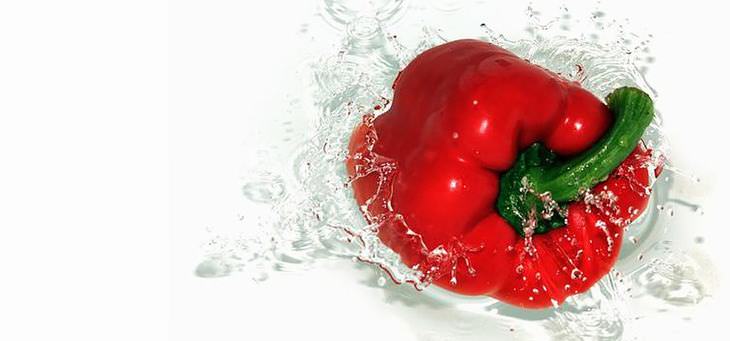 It's not only fruity drinks that can deliver a sparkling punch of pleasure to your throat. This thirst-quencher utilizes the awesome immune-system boosting and youth-regenerating power of the bell-pepper. Mixed up with cucumbers, lemons, soda, ice and your herb of choice. This veggie shocker will catapult your senses to heaven.
Ingredients:
- 4 cups soda
- Sugar according to taste
- 3 cucumbers
- 1 large bell pepper
- 1 lime
- 3 lemons
- Mint/estragon leaves
- Ice

Directions:
1. One hour before you begin to cook, slice the pepper and 2 cucumbers. Sprinkle the chopped veg with sugar.
2. Slice up 1 lemon and the 3rd cucumber.
3. Then zest and squeeze your lime. Also squeeze 2 lemons for juice.
4. Into a pitcher, pop your mint or estragon. Sprinkle with sugar.
5. While they are moist, add the cucumbers, bell pepper, lime zest and slices of lemon.
6. Add the lime and lemon juices to the soda. Mix together and add ice.
7. Take your drink glasses and first add lemon and cucumber slices before your pour in the drink.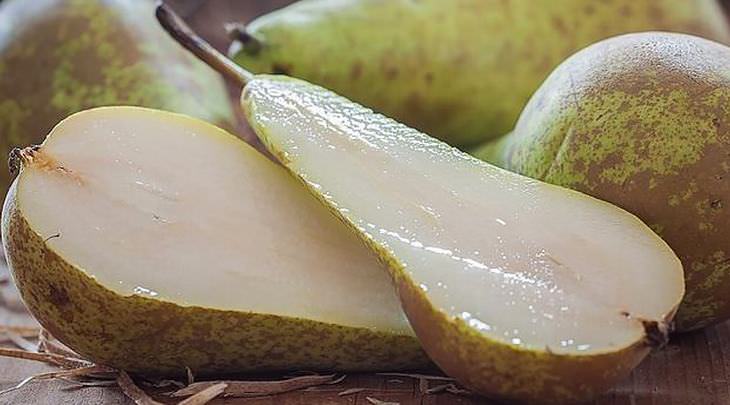 While sage is well known to perk up your spirit - being used to alleviate depression along with other marvelous uses - it also complements stunningly beneficial and delicious pears surprisingly well. With lime, soda and ice, this drink will satiate your desperate thirst most joyfully.

Ingredients:
- 10 fresh sage leaves
- 1 lime
- 1 cup pear juice (fresh or packaged)
- 1 cup soda
- 1 pear
- Ice

Directions:
1. Cut your pear into small cubes and place them in a pitcher with sliced lime.
2. Use a fork to mash your sage and add it to the pitcher.
3. Either with a mallet or food processor, crush all your ice.
4. Mix the pear juice with soda and the crushed ice.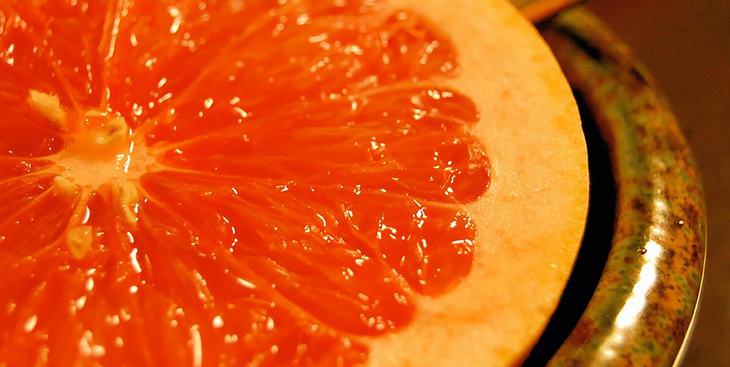 Nothing screams morning freshness and delight quite like a big, cheeky grapefruit. Combine that daybreak magic with the wonderfully beneficial spice, cinnamon, to make a truly extraordinary liquid joy.

Ingredients:
- 2 cups grapefruit juice (fresh or packaged)
- 2 cups soda
- 1 cup water
- 1 cup sugar
- 2 cinnamon sticks
- 1 aniseed
- Mint leaves
- Ice

Directions:
1. Take a pan and mix sugar, water and your cinnamon together.
2. Put the pan on a low heat and simmer your mixture for 5-10 minutes until the sugar has dissolved and the mixture has taken a syrup consistency.
3. After it has cooled down, combined the syrup, soda and grapefruit juice in a pitcher.
4. Combine the drink with ice, mint and aniseed.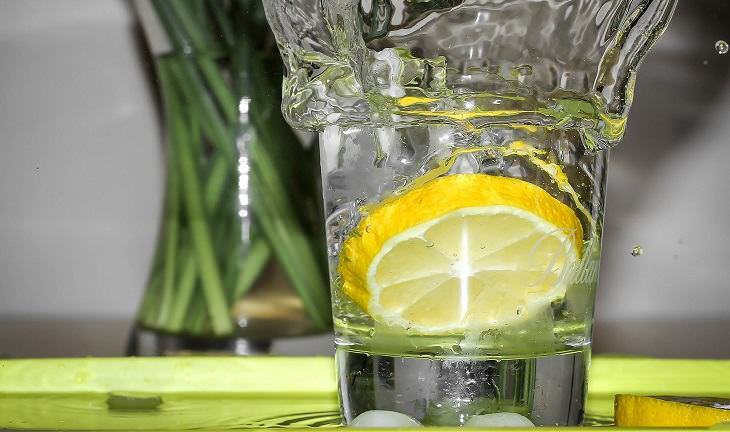 You probably already enjoy a glass (or three) of healthy lemon water every day, but don't let this make you forget the ultimate summer classic: luscious lemonade! Everybody loves lemonade, so no matter who comes round to visit, you will certainly win their applause with this definitive recipe for one of America's favorite drinks.

Ingredients:
- 5 lemons
- Sugar, according to taste
- 4 cups soda
- Mint
- Ice

Directions
1. Squeeze 4 lemons for their juice.
2. Then slice the 5th lemon into discs.
3. Take a jar. In it mix the lemon juice with sugar until the sugar has dissolved.
4. To your juice add soda and lemon discs.
5. Serve your freshly-made lemonade with ice and mint as you please.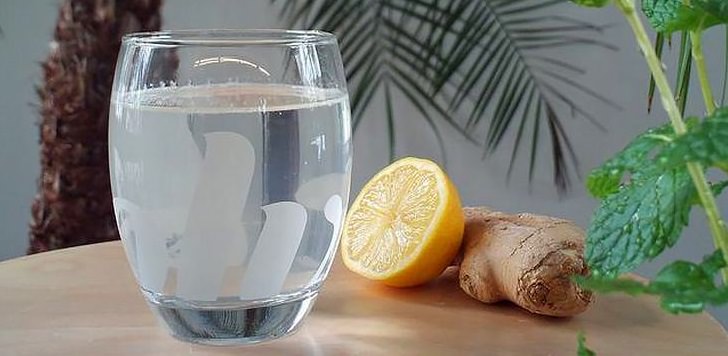 I thought I knew all about ginger ale until I made this beauty for myself. Combining that marvelous spicy root with limes and mint will produce a fizzy sensation that will knock your socks off.

Ingredients:
- Cane sugar, according to taste
- 4 limes
- Fresh ginger, according to taste
- Mint
- 4 cups soda
- 1/2 cup water
- Ice

Directions
1. Take the limes and squeeze them for their juice.
2. Add water and sugar to a pan. Simmer on a low heat until the sugar dissolves.
3. Take the ginger and grate it, then add to your syrup.
4. Turn off the heat when it starts boiling.
5. Let the syrup cool down thoroughly, then combine with your lime juice, soda, and ice.
6. Add mint to garnish.
Cucumbers are wonderfully healthy and versatile, so they make a great chief ingredient for a summery drink. This drink is also bursting with deliciously fruity orange and lime. With a fizzy soda kick, this beverage will give you exciting refreshment.

Ingredients:
- 1 lime
- 2 cucumbers
- 1 large orange
- 4 cups soda
Optional:
- Honey (according to taste)
- Mint (according to taste)

Directions:
1. Add 1 cucumber to a blender and blend until pulped. Slice the other cucumber into circles.
2. Take the orange and squeeze the juice from it. Do the same for the lime.
3. Place the 2 cucumbers into a large pitcher (add honey if you wish).
4. Combine the juice with the soda (plus some mint leaves if you wish).
Another of nature's blessings is the pineapple. There are many other good reasons why you need to be drinking pineapple juice, but I drink it for the taste! I can say without doubt that you'll want it in your glass permanently after you experience the thrill this recipe offers.

Ingredients:
- 4 cups water
- 1 lemon
- 1 cup sugar
- 1 can pineapple plus juice or 1 fresh pineapple (expertly chopped)
- Mint

Directions:
1. Boil the water in a pan.
2. Zest and squeeze the lemon for juice.
3. Add sugar to the water. Simmer the mixture until the sugar has dissolved.
4. Pop in your lemon zest. Turn the stove off.
5. Using a sieve, pour your syrup into a pitcher.
6. Combine with pineapple and lemon juice.
7. Slice the pineapple and add it to the mixture.
8. Wait until the drink has cooled off completely, then put it into the fridge.
9. Add fresh pineapple to your glass, then pour in your drink and enjoy.
Bonus: Hot Moroccan mint tea
It was only when I visited Morocco that I realized that hot weather drinks don't need to be served ice cold. The locals there seem to only drink hot mint tea, but what a deliciously refreshing treat it is! So here is a bonus recipe for you that shows it doesn't matter whether the weather is hot or cold - it's the deliciousness of what you're drinking that matters most.
Ingredients
- 10 sprigs of fresh mint, plus extra for garnish
- 3 teaspoons green tea
- 3 tablespoons sugar (or more to taste)
- 4 cups water

Directions
1. Bring the water to the boil, adding a little to a teapot. Swish the teapot around a little to heat it up.
2. Pop mint, green tea and sugar into the warm teapot. After that pour in the remaining hot water.
3. Brew the tea for 3 minutes.
4. Have your glasses (as slender as you can get) ready for serving.
5. Pour some tea into one glass only. Then return the tea back from the glass into the pot again.
6. Repeat this process in order better to melt and redistribute the sugar evenly.
7. Holding your teapot high, pour the tea into glasses so you see foam on the top of the drinks. If there is no foam, try again. It should start to foam after a bit.
8. Garnish with the remaining sprigs of mint.
9. With your left over mint springs garnish your glasses. Alternatively, put the remaining mint leaves in the glasses before you pour in the tea.