Mother Nature has many faces – some beautiful, some ugly, and some simply bizarre. This is a collection of some of nature's truly bizarre aspects. From the weather to tiny insects, see 19 of the oddest things the natural world has to offer.
1. The everlasting lightning storm
Catatumbo Lightning is an atmospheric phenomenon in Venezuela's Catatumbo River, which occurs about 160 nights a year and lasts ten hours each time. The nightly performance can reach peaks of 280 lightning strikes per hour, illuminating the night and deafening anyone around.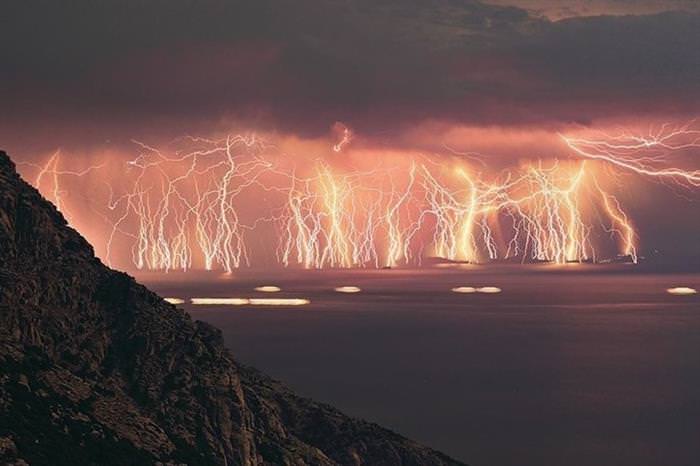 Source
2. Romanesco broccoli
Also known as Romanesco cauliflower, this edible work of natural art features almost perfect fractal forms.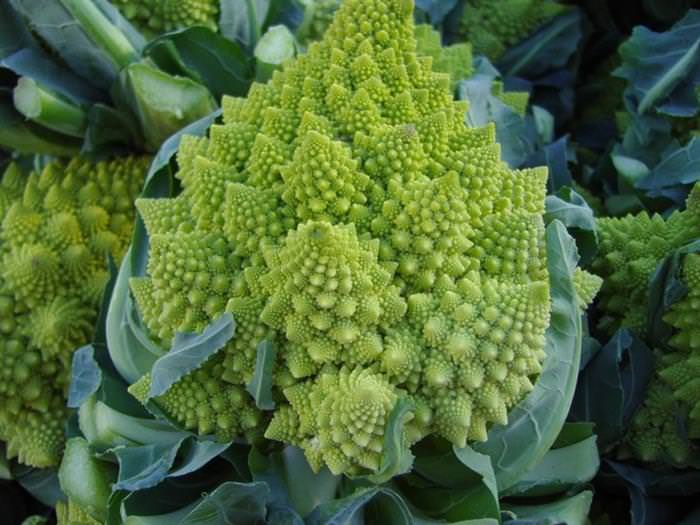 Source
3. Star-nosed mole
These odd-looking moles live in Canada and northwestern United States. Their bizzarre noses are actually a specialized sensory organ (called Eimer's Organ), which can detect seismic vibrations.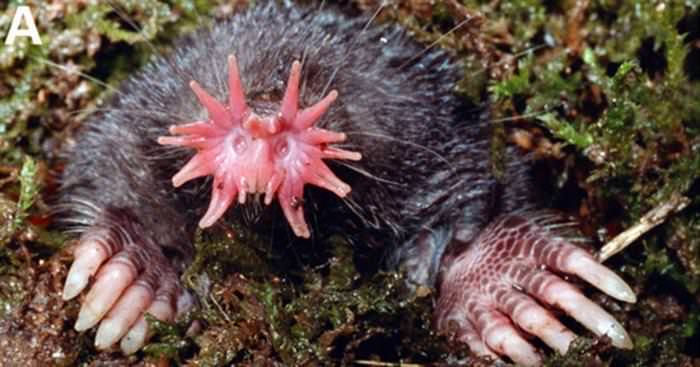 Source
4. Bismuth crystals
Bismuth is a chemical element that obtains iridescent hues when exposed to air. While it is chemically similar to lead, it has an unusually low level of toxicity, making it an ideal replacement.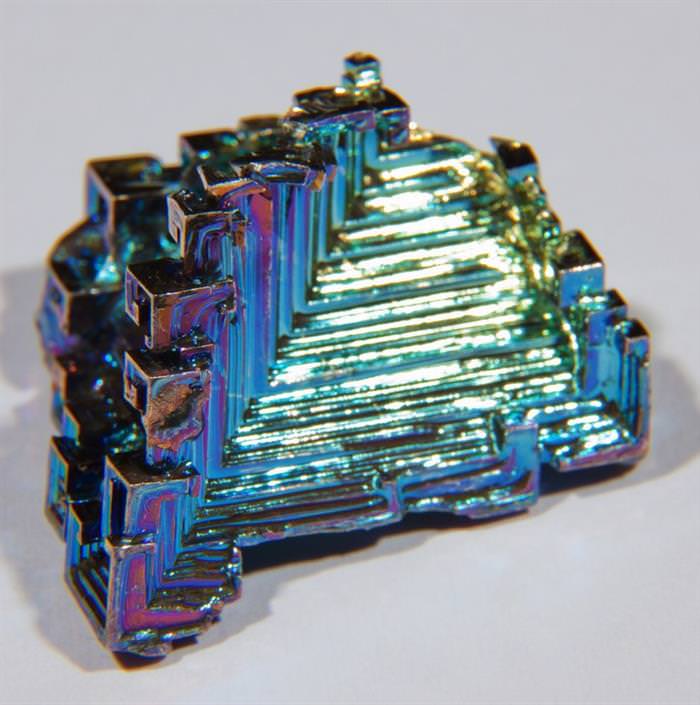 Source
5. Rainbow eucalyptus
The Rainbow eucalyptus has an uncommon characteristic – the color of its bark varies from blue, green, orange and maroon colors, with a bright green inner bark.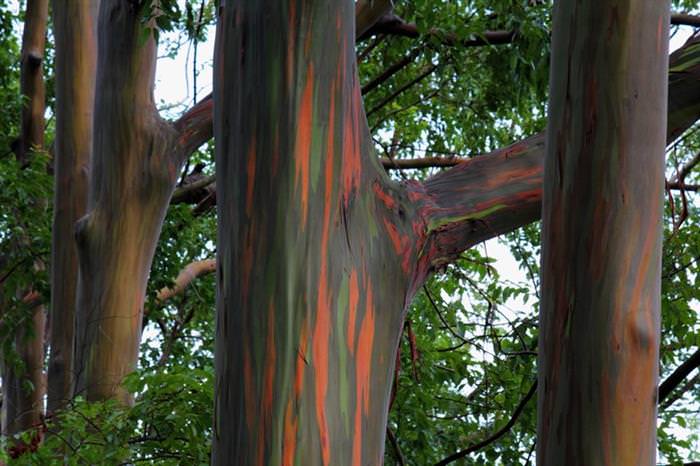 Source
6. Ring-tailed cat
This mammal is not actually a cat, but rather a member of the Raccoon family, native to the southern parts of North America. They are said to make for affectionate pets who are also highly skilled at catching vermin.
Source
7. Cannonball tree
This tree gets its name from the shape of its fruit. The cannonball trees are native to the rainforests of South and Central America. The native Amazonians used to harvest parts of the tree for their medicinal purposes, using them to treat anything from the common cold to types of cancer.
Source
8. Coconut crab
These are the largest of the Hermit Crabs, but unlike the majority of their species, the coconut crabs live exclusively on land. They get their name from their affinity for the flesh of coconuts, which they can crack open by banging them with their powerful pincers.
Source
9. Royal antelope
The royal antelope is the smallest antelope species, and are native to West Africa. You may think that the pictured specimen is a calf, but it is actually fully grown.
Source
10. Sarcastic fringehead
From Wikipedia: "The sarcastic fringehead, is a small but ferocious fish which has a large mouth and aggressive territorial behavior, for which it has been given its common name. When two fringeheads have a territorial battle, they wrestle by pressing their distended mouths against each other, as if they were kissing. This allows them to determine which is the larger fish, which establishes dominance".
Source
11. Cicadas
There are about 2,500 species of cicada in the world, all spending the most of their lives underground as nymphs. Towards the end of its life, the nymph will burrow out of the grown and molted skin, emerging as an adult winged cicada. Some species of cicada spend close to 17 years underground, emerging simultaneously to mate, and beginning a new 17-year cycle.
Source
12. Valais black-nose sheep
These sheep are native to Switzerland and sport a distinct color scheme.
Source
13. Pygmy marmoset
Native to northwestern South America, the Pygmy marmoset is the smallest monkey in the world. Their adult size is between 11 and 15cm (4.6 – 6 inches), and they weigh in at around 100g (3.5 oz).
Source
14. The red crab migration
Australia's Christmas Island is home of the red crab, a species of crab that spends most of its time in solitude. In the beginning of the wet season, however, these invertebrates migrate in huge amounts throughout the island towards the beach, where they will mate. The local government actually forbids traffic along migration routes.
Source
15. A starfish eating an anchovy
It may surprise you but starfish can be opportunistic predators.
Source
16. Belgian blue bull
The Belgian Blue is a breed of cattle known for their heavily-muscled bodies. Their unusual physique (called "double-muscling") is a result of selective breeding.
Source
17. Eastern long-necked turtle
This bizarre-looking species is found in Australia and has a distinct long neck, different than most species of turtle and tortoise. When threatened, the long-necked turtle will emit a foul-smelling liquid, which earned it the nickname "stinker" from the locals.
Source
18. Panda ant
The Panda Ant is not an actual ant, but a wingless wasp. They are also referred to as Velvet Ants thanks to the dense pile of hair on their carapace. If you see one, be careful – these little insects have a very painful sting.
Source
19. Blob fish
The blobfish is actually a normal-looking fish when in its natural habitat – 1,200m (3,900ft) under the sea. When extracted, the fish will decompress due to the difference in atmospheric pressure, giving it the distinct unappealing look.