Smoothies are a nutritious, yet delicious way to give your body a health boost. But, have you ever thought of adding superfood ingredients like pearl powder, he shou wu and turmeric to your recipes? While these ingredients may not sound like they belong in your blender, these powerful additions have been found to make your hair thicker and your skin brighter.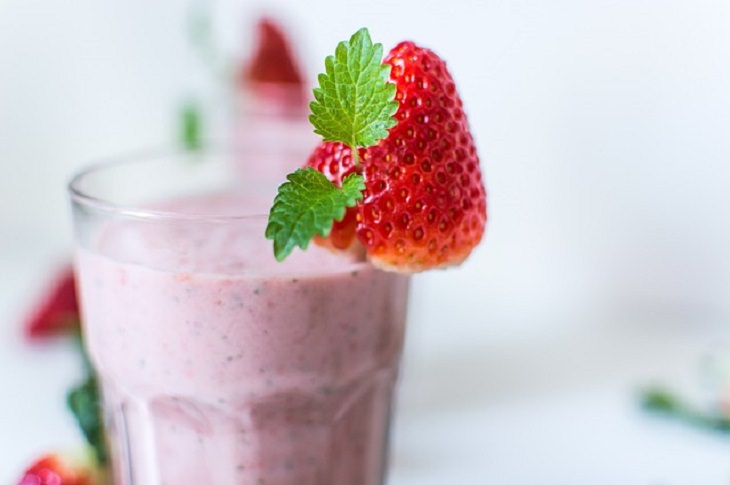 Here are five herbs you should definitely add to your smoothie recipes to reap the benefits of better skin and healthy locks:
1. Chinese Knotweed (He shou wu)
This Chinese knotweed vine is usually available in powdered form and can be purchased at a well-stocked health or Chinese medicine shop (you can also buy it online at moonjuiceshop.com - 32 ounces costs $18).
Benefits: According to TCM (Traditional Chinese Medicine) he shou wu is thought to stimulate hair growth, making your hair thicker.
Use: One way to reap the benefits is to include it in smoothie. Simply check the package label for dosage instructions and add to your favorite recipe.
2. Burdock Root
This thick, brown root can be bought fresh, however the dried, powdered form is easier to add to your favorite smoothie. If your nearest health shop does not stock the burdock root, you can purchase 4 ounces for just $5.25 at mountainroseherbs.com.
Benefits: The burdock root is most well-known for its antioxidant and antibacterial properties that can help restore balance to an itchy and dry or oily scalp. It can also do the same for the skin.
Use: To use, steep the root powder (follow package instructions) in 1 1/2 cups of water overnight to make tea, or add to your favorite smoothie.
3. Turmeric
This well-known spice is available fresh (from the outside, it looks like ginger) or dried in powder form. Turmeric is widely available, however be sure to get your hands on an organic, reputable brand.
Benefits: Studies have shown that turmeric can greatly benefit our health. It is best known for its anti-inflammatory properties, and is especially used to treat skin and scalp diseases in Ayurvedic and TCM.
Use: Stir one tablespoon of dried turmeric into some warm water for a turmeric shot, or add it to a smoothie.
4. Pearl Powder
This creamy powder is, as the name implies, made from crushed pearls. You can purchase the talcum-like powder from moonjuiceshop.com, where 2.5 ounces will set you back $35.
Benefits: Pearl powder is rich in amino acids and enzymes. It promotes healthy cell growth, enabling your hair to look smoother and more vibrant.
Use: Follow package label instructions and stir into a glass of unsweetened almond milk or your favorite smoothie.
5. Rose Water
Made from the steam of distilled rose petals, rose water is widely available - you can also purchase it from Amazon at $7.67 for 2 ounces.
Benefits: Rich in antioxidants and anti-inflammatory properties, rose water can help reduce blotchiness and improve the skin's tone and color. It will also give your hair a vibrant look and an overall healthy glow.
Use: Add one teaspoon of rose water to a glass of water, or to a smoothie.