2. Word Conditioning
When having a conversation with someone, pick a word they say and then whenever they say that word, or similar words, just smile, nod, or give them some kind of positive affirmation. Watch in amusement as they start saying that word all the time.
3. The Broccoli Trick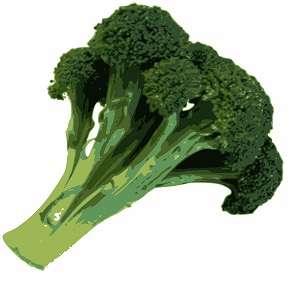 Want your kids to eat their broccoli? Ask them if they want 2 pieces or 5, rather than asking if they even want it. This way, their choice isn't whether they want or don't want it, but rather how much of it they want. By giving them a lower and higher option, you make them feel like they got the lesser evil when they choose 2. This trick works for other things in life as well.
4. The Zeigarnik Effect
Got a song stuck in your head? Think (or sing) the last verse of the song. Our mind tends to continue thinking about unfinished tasks, this is known as the Zeigarnik Effect. By thinking about the end of the song, you signal to your brain that the task is finished.
5. How to Build Attraction
When you first meet someone, if you're going for a handshake you better make sure your hand is warm. A warm handshake is more inviting than a cold one. You should also subtly mimic the other person's posture and actions, as it builds trust and makes you seem like the both of you fit well together.