Have you ever thought about how much more useful a cork could be in your living space other than sitting uselessly atop of an empty wine bottle you have lying around? Corks aren't only made of the right material for certain practical uses, they also come in interesting shapes and colors, which can easily give that natural look to a dull corner in your house, or be the perfect solution for an everyday problem.
Once you read these brilliant tips, you'll never leave the dinner table again without secretly snatching corks from empty bottles!
1. Balance Wobbly Furniture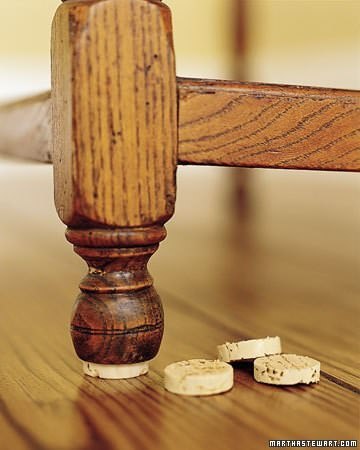 We all know how annoying it can be to be sitting on a chair or at a table that has uneven legs. Fix the wobbliness with a simply slice of cork fitted under the troublesome leg - voila!
2. Create Original Flower Pots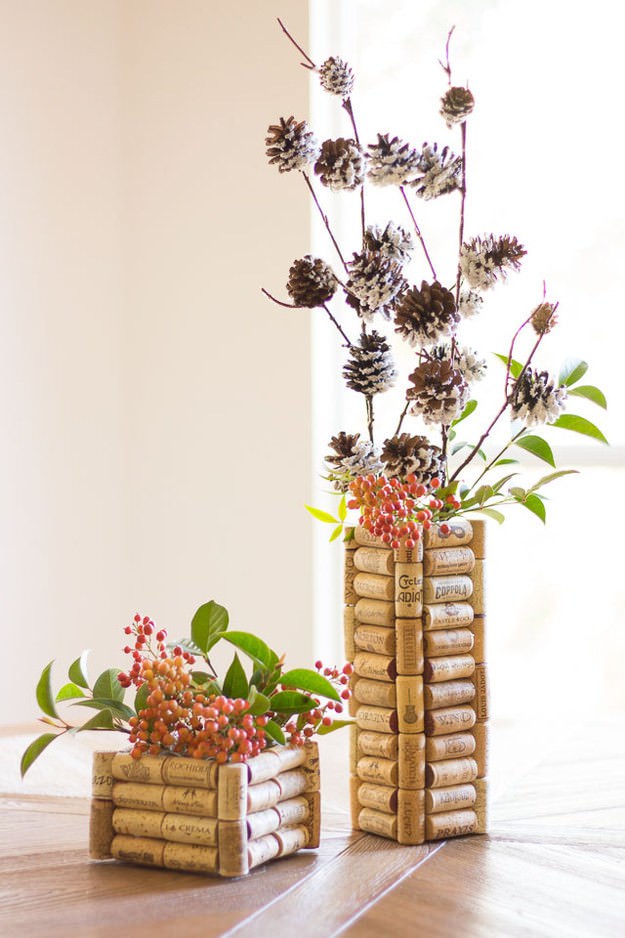 All you need is some glue and a few minutes - place the corks on top of each other in an interesting way in order to create a cool look for the outside of your flower pot or vase. You may also want to create free-standing containers like these for bouquets or floral arrangements.
3. Use Them as Thread Spools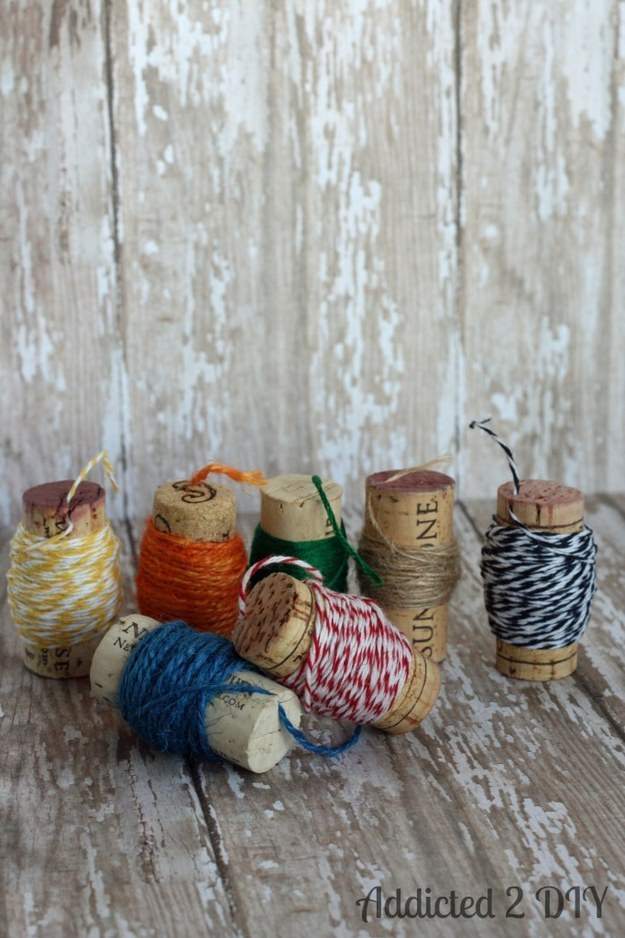 Love sewing or knitting and want to make a quick thread stool? Worry not - a cork may be your perfect and cheapest solution. Not only can threads roll around it easily, their ends can also be slid in a small groove you can cut in order to prevent the thread from dismantling.
4. Turn them into Fridge Magnets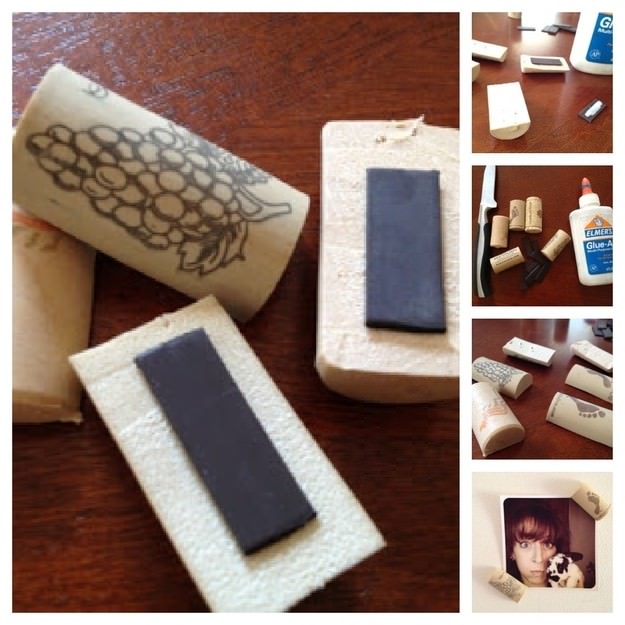 Slice them in half, stick a magnet to its flat side, and there you go - you've just recycled your cork into a fancy magnet. Hold memorable pictures or important notes on your fridge in style.
5. Make Card Holders

By simply cutting an opening along the height of your cork, you can create a stand for papers, pictures, cards or labels. This may also be a brilliant idea for shop owners to display item prices in an original way. Flatten the cork's bottom carefully and evenly by using a knife so it can stand steadily.
6. Keep Your Food Fresh
Ran out of clips and want to seal your open packets? Corks come in handy here as well. By using a knife, cut half way through the dissection of the cork in order to create a firm opening which can keep packets closed.
7. Make Drawer Knobs out of Corks
Give a natural twist to your furniture by decorating it with some unique knobs. Drill a hole into the center of drawers or cupboards if there isn't one already, and fix the corks tightly by using nails. You may want to use champagne bottle corks as they might make better knobs.
8. Keep a Cork Journal
If you're the kind of person who considers any occasion an opportunity to open a celebratory bottle of wine, then this idea might just be brilliant for your home. When you finish a bottle of wine, keep its cork as a memory of the special occasion and label it. Store these corks in a presentable way and impress your guests with all the lovely memories you have to treasure.
9. Transform Corks into Pin Cushions
For an easy and quick way of providing yourself with a handy pin cushion, use a cork. You'd be reducing your rubbish and saving money. Paint your unique pin cushions to make them look more whimsical.
10. Create Cork Candles
If you find you're out of candles or simply want a different way of creating light, you can even try corks. One of this materials properties is that it's flammable, so it serves as a great alternative to provide natural lighting, other than using wax candles.
11. Make Cork Stamps
Corks also offer a fun and easy way of creating stamps, especially for kids. Use a knife to carve the top surface into the desired shape, dip it in some paint or ink, and get decorating. Personalized designs can be made so easily with corks due to their soft material - you may even try creating a whole alphabet set!
12. Use Them as Fishing Bobbers
Another brilliant property of cork is that it is extremely light and impermeable, meaning that it can float on water. If you like fishing, you should know that you can use corks as a quick and cheap source for creating fishing bobbers. Just push in a wire and perhaps paint in color before tossing it in the water for the catch.
13. Label your Crops
Organize your garden by using a cork fitted onto a stick (vertically or horizontally) to label your respective herbs and vegetation. Like that, you'll avoid confusion when planting them. Besides, corks originate from trees so they won't pose any harm to the environment of your garden.
14. Use Them as Fire Starters
Having a storage of corks close to your barbecue area might be found extremely useful - when you're having a hard time trying to start your fire, add some cork to boost the blaze.
15. Create a Lampshade
Give your old lamp a personalized, creative touch by adding a fantastic shade with lovely earthy hues, which will look great with practically any furniture. Use wire to create a structure around the light bulb and add corks to it. There's never a limit to what you can easily create with a simple collection of corks.