While rope may appear to have a rough texture, it can help create an interesting and creative look on typical household items. If you've got an old stool that needs a makeover or want to add a rustic feel to a fruit bowl, here are 15 ways to use rope, adding a vintage element to your home.
1. Turn a tire into a stylish ottoman.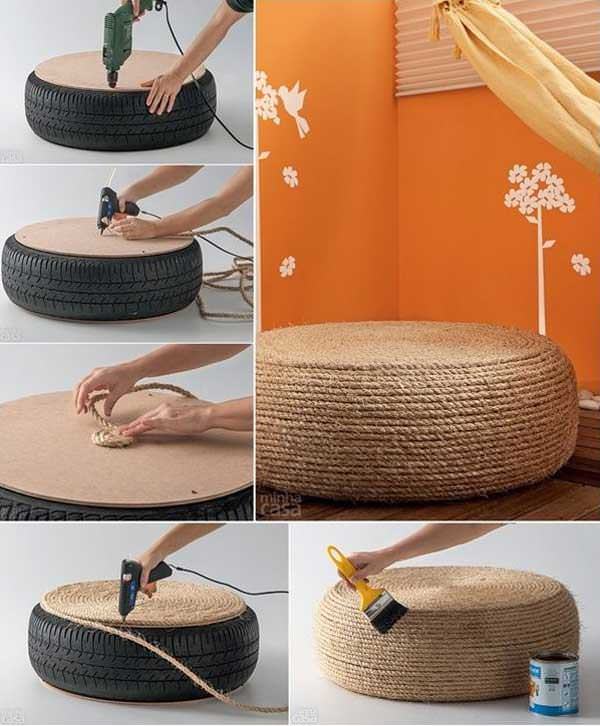 2. Use rope to give a rustic feel to a fruit bowl.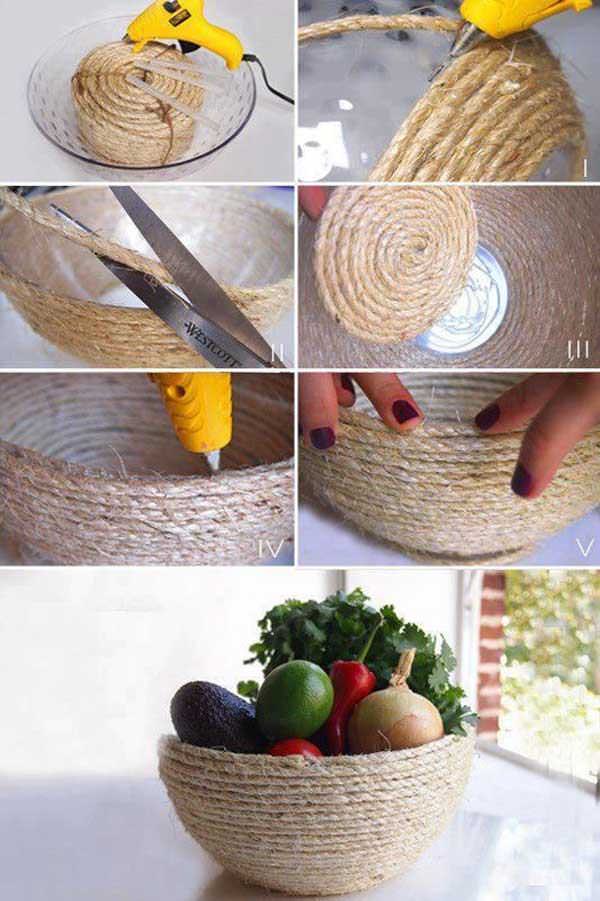 3. Dress up an ordinary can and use it as a decorative vase.

4. A stylish side table idea.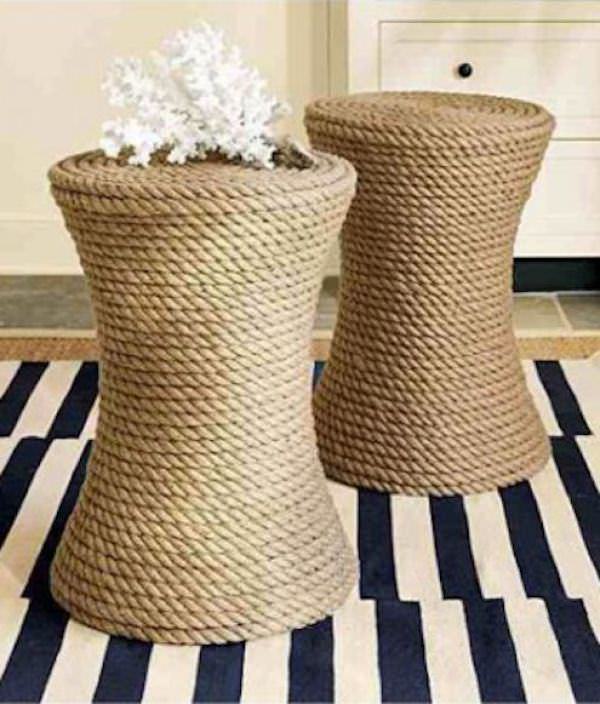 5. Use rope to create a tasteful frame around a mirror.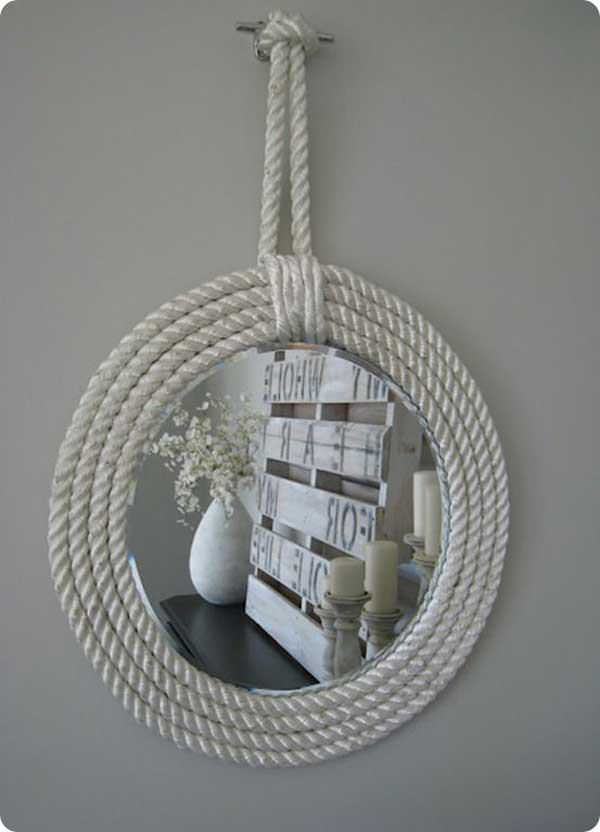 6. Create a knotted hanging lantern for your outside space.
7. Spruce up an old and outdated lampshade using rope.
8. Or use rope to decorate the base of a lamp.
9. Use rope to create vintage shelving.
10. For drawer knobs that need changing, try these drawer pulls.
11. Create some wall art using a piece of rope.
12. For a laid-back, beach house feel, use rope for your bathroom decor.
13. Give a plain pair of wooden seats a bright new look using coils of rope.
14. Give an old table a new look with some rope.
Source
15. Cover a small block in some rope to use as a bookend or as a decorative piece.