Looking great in photographs is something we all aspire to. After all, it is such a wonderful feeling when we look back at old photos and think: "wow! I looked great there!" Unfortunately we don't always believe that we can look perfect on camera, however abiding by a few simple rules can help us ensure that we do. This fantastic visual guide, brought to you by professional photographer, Jodee Ball, will reveal some of the most basic errors that people make in photographs and how to avoid them, ensuring that you look great every time.
1. Strike a carefree pose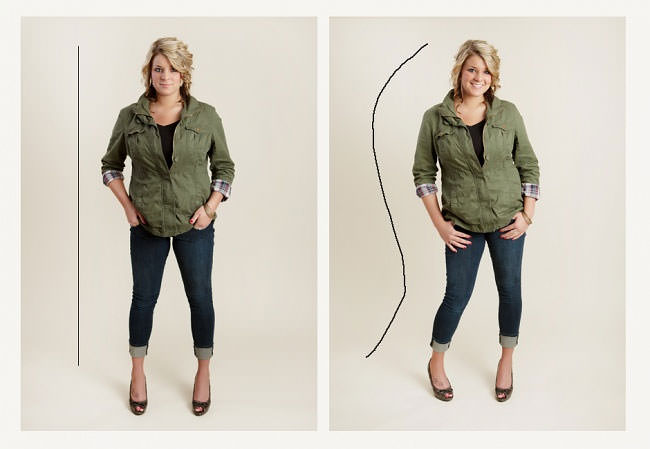 Make an 'S' shape with your body. This pose will help you look more relaxed and less soldier-like. Pay attention to your hands too. It's better to put your thumbs in your pockets rather than your entire hand.
2. Turn your body away from the camera by about three-quarters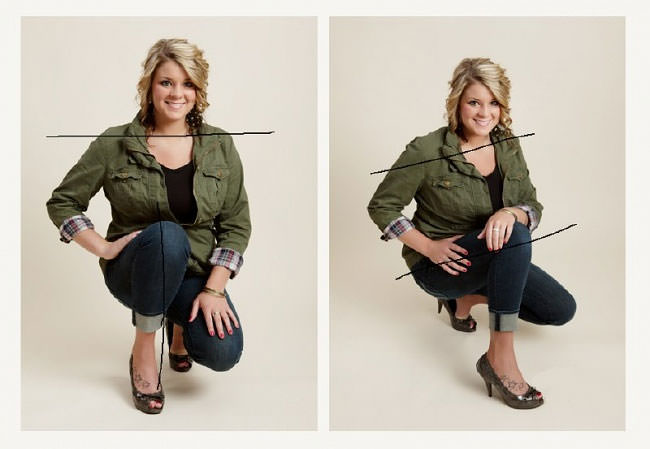 Directing your shoulders away from the camera will make you appear leaner. To make yourself appear more graceful, keep your hands in sight. In the second shot above, the model's hands are in view, placed on her hip area.
3. Be careful with your hands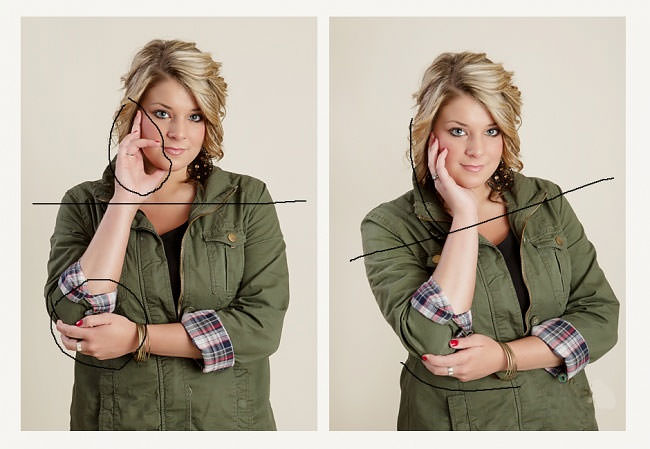 Try something a little different every now and again by, for example, touching your face. In this particular case, do not turn your palm to face the camera (as seen in the first image). Use it to replicate the contours of your face.
4. Lower your shoulders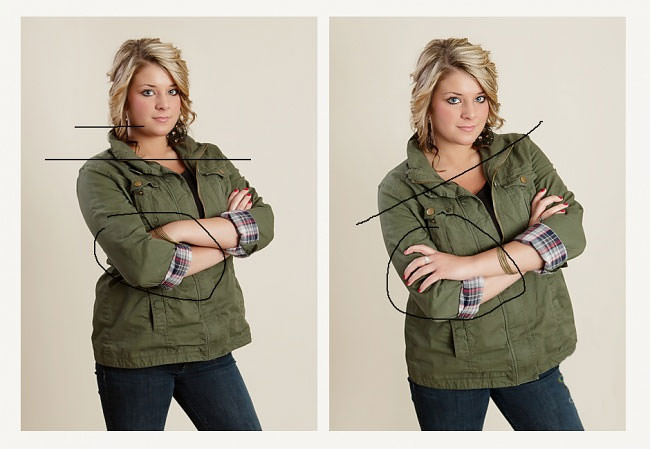 Keep your shoulders at an angle. This will make your neck appear longer, as well as give an overall more relaxed impression. Do not hide your hands either. In the second photo above, the model's hands have been placed close to her elbows. And unlike the first photo, both hands are showing.
5. Bend your knee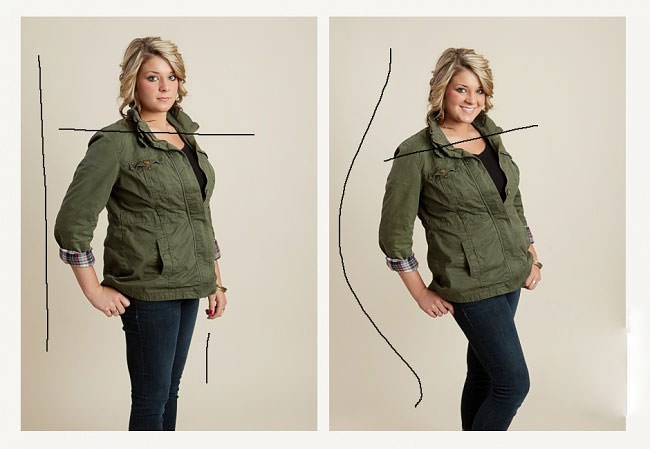 When being photographed from the side, don't forget about adopting a pose in the shape of an 'S'. To do so, bend your knee a little and lower your shoulders. This pose will help you look both slim and relaxed.
6. Tilt your head slightly
To get the perfect shot, do not stare straight at the camera. Turn your body slightly away from the lens and slightly tilt your head. This will make it look as though you are looking up at the camera from below.