When money is no object, why eat an ordinary piece of bacon when you could have gold dusted on top? Or why drink normal tea when you could treat yourself to a cup of golden tea instead? And if you had the money, would you order your usual cup of joe with an expensive twist? As you're about to see, you do not need to be a food connoisseur to appreciate what's on this list, all you need is a wallet filled with cash... and a lot of it. Let's take a look at the world's most expensive meals.
1. A Strip of Bacon: $40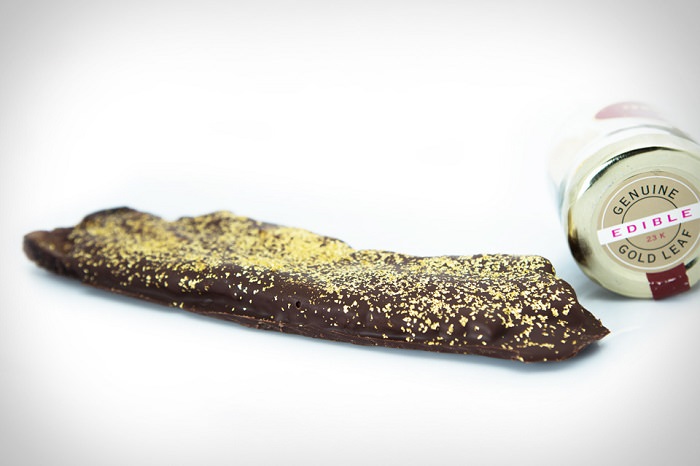 Baboonery
If you love bacon and can have it prepared in any way you want, what would you ask for? How about a 23-karat, gold-dusted strip of bacon covered in rich, dark chocolate? Well for $40 a strip, you could enjoy this unusual treat at Baconery, New York.
2. A gold box of chocolates: $100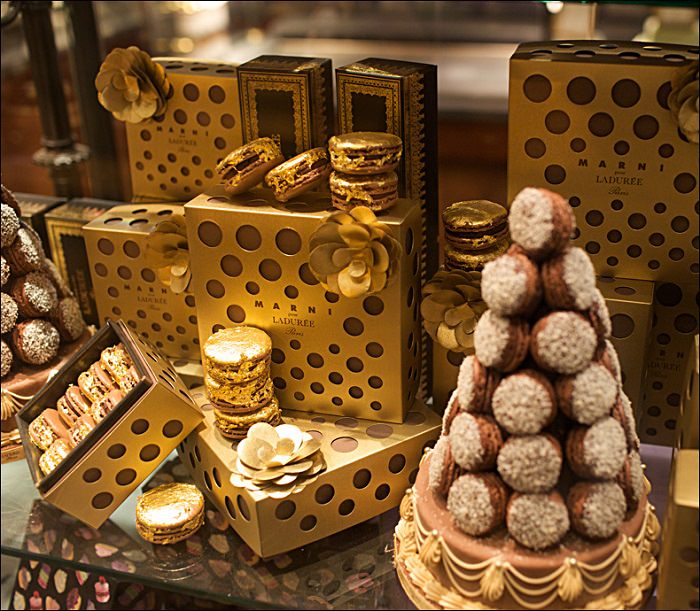 Steve Sampson
For an unusual treat, Ladurée, joined forces with luxury label Marni to create macaroons fused with fashion. The macaroons are made from high-end ingredients and are topped off with edible gold sheets.
3. The Devilish Hamburger: $666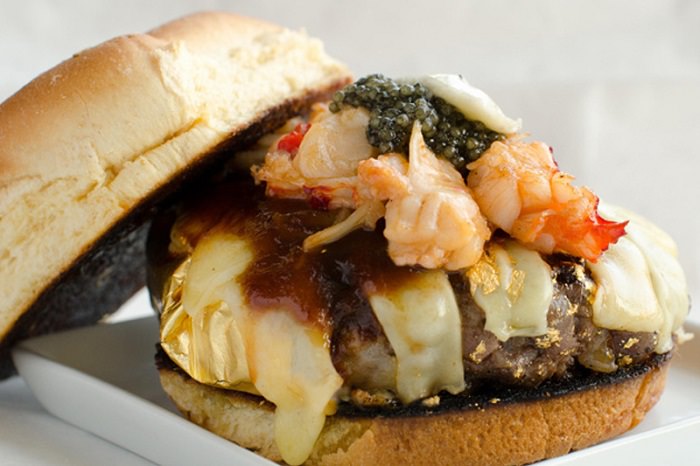 Mackenzie Keegan
In case you're wondering how a hamburger could possibly cost this much, here's what you'd be paying for: the patty, made of Kobe beef covered in gold leaf, Gruyere cheese, a special BBQ sauce, Himalayan rock salt, caviar, foie gras, lobster and truffles. Asking for ketchup or pickles, is a major faux pas.
4. Bagel: $1000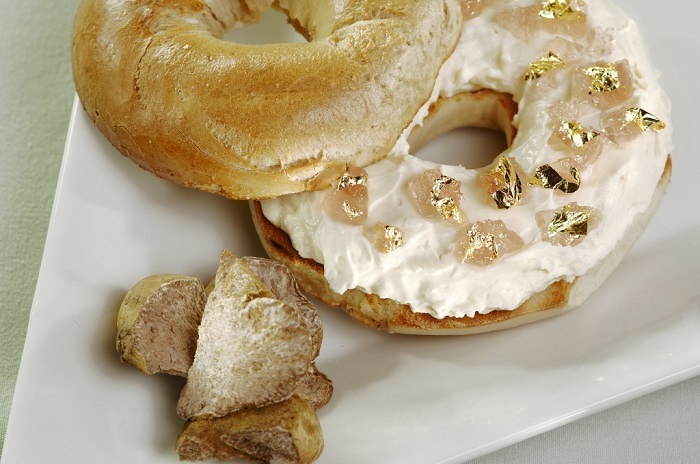 Jacob Silberberg/Reuters
While on the outside this may look like an ordinary bagel, inside - it is anything but. While looking for a means to create an innovate take on the classic bagel, chef Frank Tujague came up with an expensive concept solely for the elite. This breakfast favorite features Alba white truffle cream cheese, goji-berry Riesling jelly and speckled gold leafs. To get their hands on this bagel, customers must place an order 24-hours in advance.
5. A Chocolate Bar: $1,600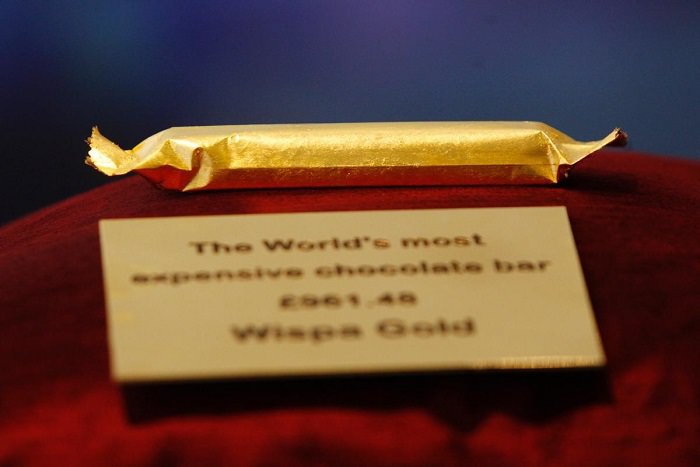 Sang Tan/AP Photo
Cadbury's Wispa chocolate bar - a favorite in England - was discontinued in 2003, until chocolate lovers begged Cadbury to bring it back. While the recipe was kept the same, a limited edition was exclusively sold in jewelry stores to commemorate its return. The ordinary chocolate bar was wrapped in gold-paper.
6. Sushi: $1,800
This pricey dinner option has been recognized by Guinness as the most expensive sushi dish in the world. Clearly, chef Angelito Araneta Jr. did not spare any expenses when creating this dish, which includes: wild saffron rice, Norwegian pink salmon, foie gras and crab. The sushi, wrapped in gold paper is also adorned with pearls and diamonds.
7. Yellow Gold Tea Buds: $3,000 per 100g
TWG Tea
Tea buds are available in an array of flavors, but these buds, created by Singapore company TWG, have been painted in 24-karat gold. The taste is supposedly a mixture of floral and metallic.
8. A cup of coffee: $25
Should you want to join the elite club, even just for a day, this cup of joe (which would normally set you back $5 or $6) consists of a steaming cappuccino topped with gold flakes.
9. Pizza: $4,200
Chef Domenico Crolla from Glasgow, Scotland was inspired by James Bond when he came up with this pizza concept. The 'Pizza Royale 007' is the most expensive and consists of toppings like champagne-soaked caviar, smoked salmon, lobster marinated in Cognac and 24-karat gold flakes.
10. Donut Delight: $100
Though donuts are not usually perceived to be refined food, this particular one is made with purple yam, Cristal Champagne jelly, and is coated in 24 karat gold dust and flakes.
The list doesn't end here. Check out these incredibly expensive foods. Click here.