How to play:
~ Click on the play

button to begin
~ A tutorial will come up showing you the rules of the game, click on the screen to pass the instructions.

~ Your goal is to collect the amount of fish you need to finish your level. At the beginning of each level, the amount of fish you need to collect will be shown to you.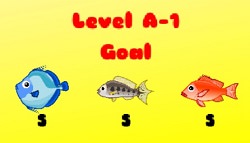 ~ On the top left corner is a health meter, this meter depletes every time you touch a dangerous fish, like a shark. When the meter runs out, you will have to restart the level.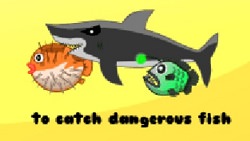 ~ To move across the screen, tap on the left side of the screen to switch between the cats, thus taking you in the direction that second cat is pointing in. Click on the right side of the screen to change the direction the cat is swinging.