In the right quantities, salt is an important part of our diet. However, because it's present in nearly every dish, it's very easy to inadvertently eat too much of it, which can cause some well known health problems. Whether it's meat, vegetables, pizzas, pasta, or salads, salt can be added to practically anything to provide some extra taste, which, as those who prepare dinner regularly know, makes a huge difference every time. Put simply, if it's savory - then salt will complement it well. While this is true, there's nothing to say you should be restricted to just salt when it comes to adding flavor. There are in fact many other ways you can enhance your food's flavor, and we've gathered together 10 alternatives in this article.
1. Sauté, grill and roast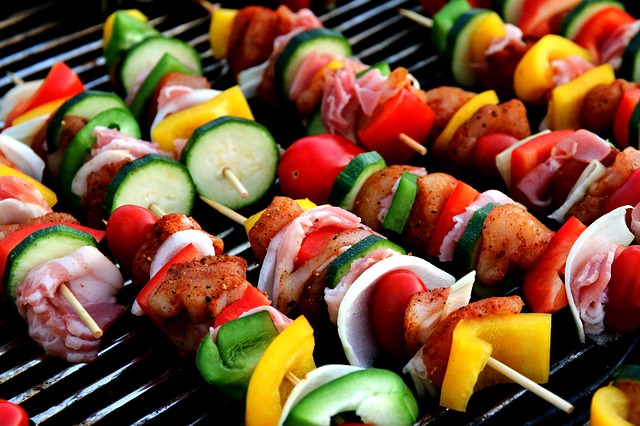 To begin with, the way you're cooking your food has a lot to do with the taste and how well flavors are retained in the end product. Meat and vegetables contain juices, which can be lost if you don't use the correct cooking methods. Sautéing, grilling, and roasting are 3 methods that work well in this regard. Sautéing involves the use of a sauté pan, with which you can brown or cook food quickly over high heat, with a small amount of fat. Grilling is another quick-cook method, and unless it overcooks the food, it creates a nice "crust" which keeps the juices in. Finally, roasting is another great way of retaining the food's flavor when it is cooked. Ideally, you'd start off the the process by roasting at higher temperatures, then reduce the heat as your food begins to brown on the outside.
2. A dash of herbs and spices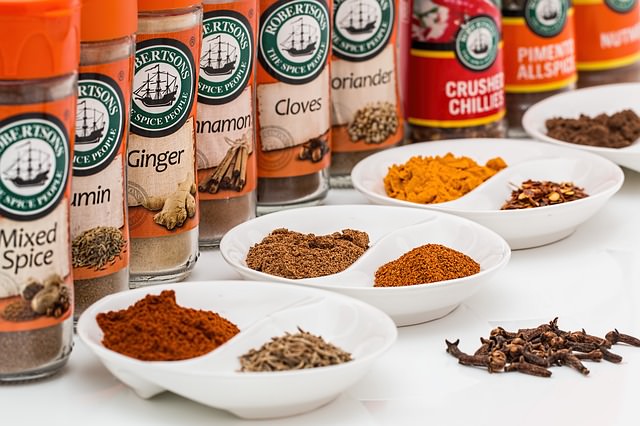 Cooking with salt is average, but cooking with herbs and spices takes your meal to new levels and adds plenty of flavor. Herbs and spices provide our food with an unmistakable taste that surpasses salt by far, and they also come with several health benefits. Herbs, such as thyme, parsley, basil and mint, are perfect for adding flavor as they present a fresh, crisp taste in our dishes, without containing any artificial substances. Spices, on the other hand, have a more concentrated taste, which can be quite strong. Some delicious spices include cinnamon, cumin, nutmeg, turmeric and saffron.
3. A squeeze of citrus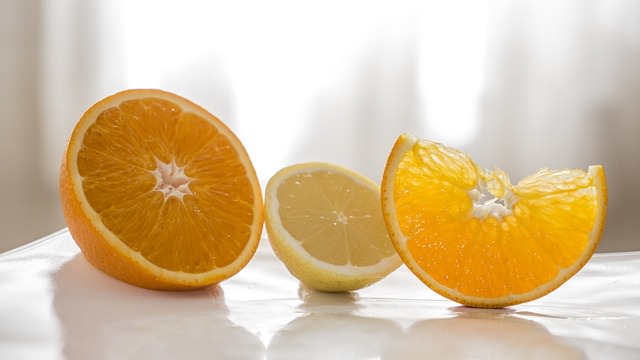 Freshen up your dish by adding a squeeze of orange or lemon. With their strong citric taste, they make the perfect addition to practically any dish, from salads to meat, fish and sauces. Besides, it's a healthy and versatile alternative to salt because of its natural goodness, which blends in greatly even with other strong flavors, such as spices and herbs.
4. A toss of aromatic vegetables and pepper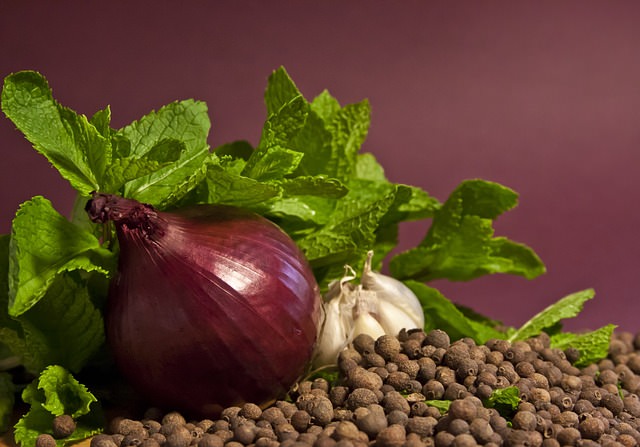 When cooking, it's a good idea to keep some aromatic vegetables on hand, such as onions, garlic, scallions, shallots, leeks and chives. This goes for any kind of cooking method you are employing, including sautéing or roasting. They are sure to contribute a great deal of flavors to your plate, and even if you don't throw them in while your dish is still cooking - these aromatic vegetables are also great when raw. Also, don't forget to add that final dash of pepper to season your food with a spicy tang.
5. Add in some ginger and horseradish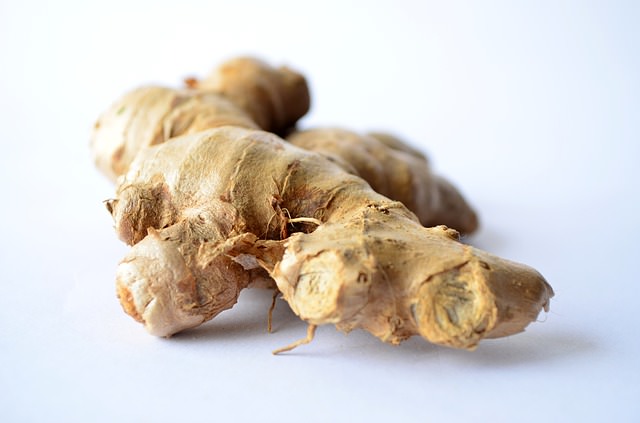 Ginger is another terrific alternative to the amount of salt in your cooking pot. Its burst of flavor is something that cannot be replicated elsewhere, and because it's so strong and distinctive, it doesn't require many other flavorings to go with it. Besides, ginger root is easy to find and store, while it has all sorts of culinary uses - in dressings, marinades, salads and even desserts if you combine it with a sprinkling of brown sugar. We also cannot help but mention the amazing health benefits you can reap from this root, including pain and nausea relief. Alternatively, you may buy horseradish (fresh or jarred) to use as a different flavoring agent. Although horseradish is quite underused, it makes for an irresistible added taste to your sauces, stews, dressings and salads.
6. Cook with oils and flavored oils
Of course, oil is the base of much of our cooking, especially when frying. This is why it is good to know how to vary your oils to add different tastes. Apart from the most standard oils such as extra-virgin olive oil and sunflower oil, you can also use walnut oil, sesame oil, canola oil, safflower oil, and grape seed oil, among many others. Make your oils taste more delightful and also complimentary to your particular dish by experimenting with the addition of different herbs and spices. Create your own flavored oils and add them to your salads and other foods - you'll soon see how you can live without your extra pinches of salt.
7. A splash of vinegar, wine and liqueur
Enliven your dishes with some drops of vinegar, wines and liqueurs, which offer an extensive range of different flavors you can choose from according to your own preferences. Some may be stronger than others, but it all depends on what it is you are cooking. Pick from wine vinegar (made from red, white, or rosé wines, champagnes, or sherry), cider vinegar (made from apples) and balsamic vinegar (made from Trebbiano grapes aged in barrels). Infuse these tastes with some garlic, chili, pepper, herbs, vegetables or fruit for an even more personalized taste. Your vinegars will go great with sauces, or simply as a flavor topping on any plate.
8. Purée and chop vegetables
Vegetables can also bring fresh, delightful tastes to your cooking, and there are several ways of making the most out of their juicy flavors. To begin, chop vegetables to use for salsas, adding herbs if you prefer, and use them to infuse flavor into your dish, as an alternative to high-salt ready-made sauces. You may even make purées and coulis from vegetables, and use them to add consistency to your soups, stews and sauces.
9. Stir up some rubs and marinades
Making marinades and rubs without using salt is possible, especially when you have alternatives such as hot, spicy, or sweet flavors. You may vary from dry rubs, which involve rubbing spices and herbs onto meat; to wet rubs, which is the same thing but using liquid ingredients, such as oil. Other rubs - like garlic rubs - feature a more full-bodied consistency. Also, get creative when making marinades. Use acidic ingredients such as vinegar, lemon juice and wine that help tenderize tough meat while it's cooking.
10. A sprinkle of cheese
Of course, cheeses such as cheddar and feta cheese are naturally salty in content, so if you're looking to limit your salt intake, opt for low-salt cheeses, such as cream cheese and mozzarella, which are just as delicious. Cheese is a great ingredient to add to countless dishes, and it's sure to give a delicious, lip-smacking sensation, especially when drizzled over your dish and heated up. Apart from being really tasty, cheese also contains nutrients such as calcium, protein, phosphorus, zinc and vitamins, which make it an even more tempting alternative to salt.