As vacations draw to an end, tackling back-to-school preparations becomes a priority for parents with kids. This means ticking down endless shopping lists of stationery and books, organizing your home and your kids' belongings to ensure a clean start, and above all, getting your little ones excited and geared up for another jam-packed scholastic year. Sometimes you might need to tighten your belt with all the expenses, but there are some fantastic DIY ideas you could use to save some extra cash, while also turning them into fun activities for yourself and your children to enjoy.
1. Make a Lunchbox out of a Milk Jug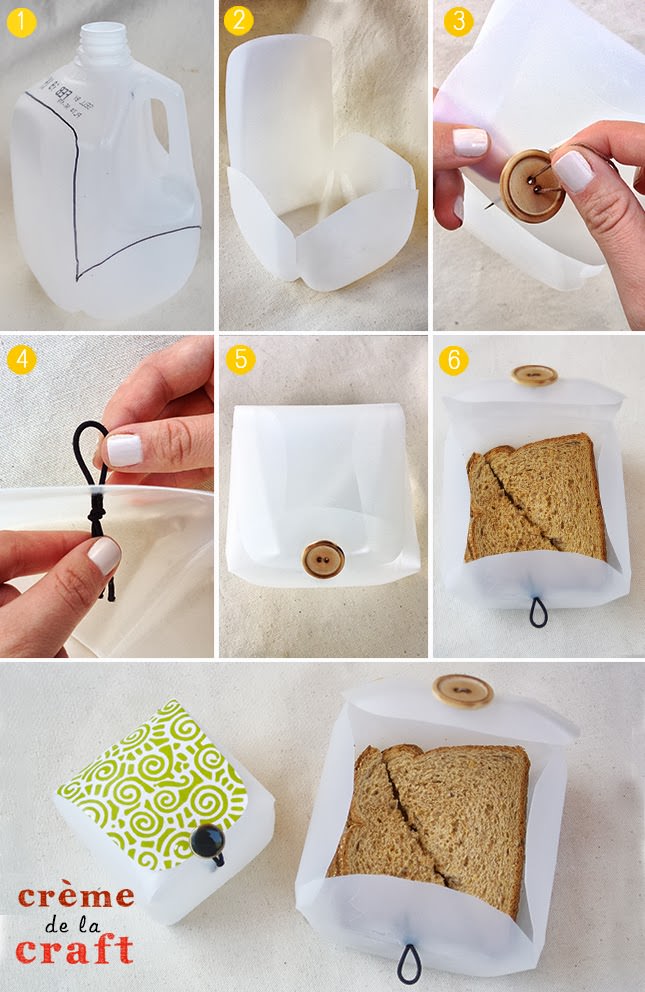 Forget branded and unreasonably-priced lunch boxes - this DIY lunchbox will not only save you money, it will give a fantastic, personalized look to your kid's lunch.
Source: CremeDeLaCraft
2. Sew up a Crayon Bunting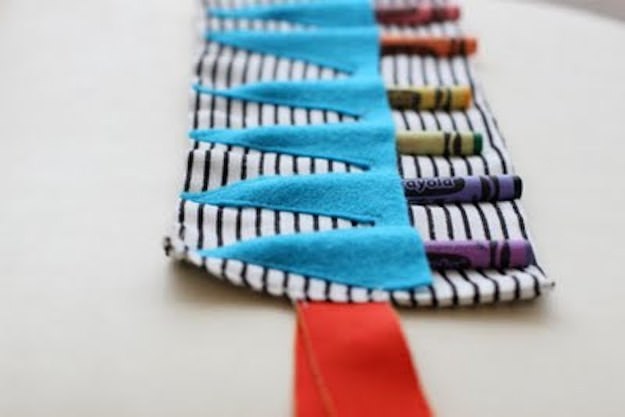 For a more organized and appealing way of storing crayons, make this simple banner out of any recycled material you may have. See the step by step instructions here.

Source: SayYes
3. Create Magnetic Words in a Jar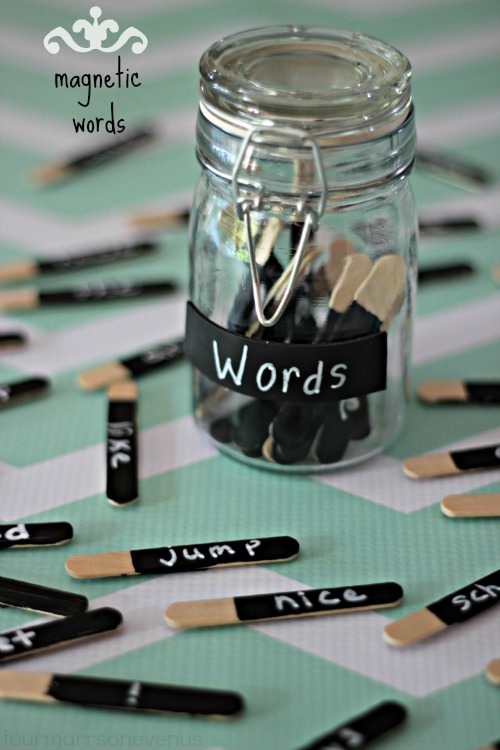 Your young kids will enjoy this fun activity, which is certain to keep them occupied when times are tight - it simply involves stringing sentences together. Just cover the craft sticks with some magnetic tape, paint over using chalkboard paint, and use chalk to add words to each one. Wash off the words to change them from time to time.
Source: FourMarrsOneVenus
4. Adopt a Colorcode System for Notebooks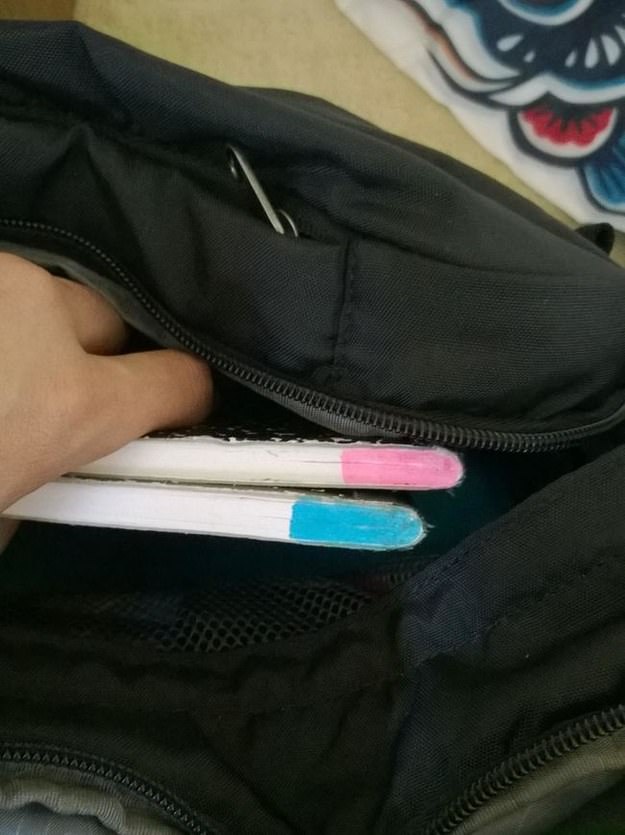 Colorcoding is a great way to easily recognize the books you're looking for. Save your kids' time by adding some color to the edges of their note books to save them from having to fish through the bags to find the one they need.
Source: Imgur
5. Add Attractive Labels to Bags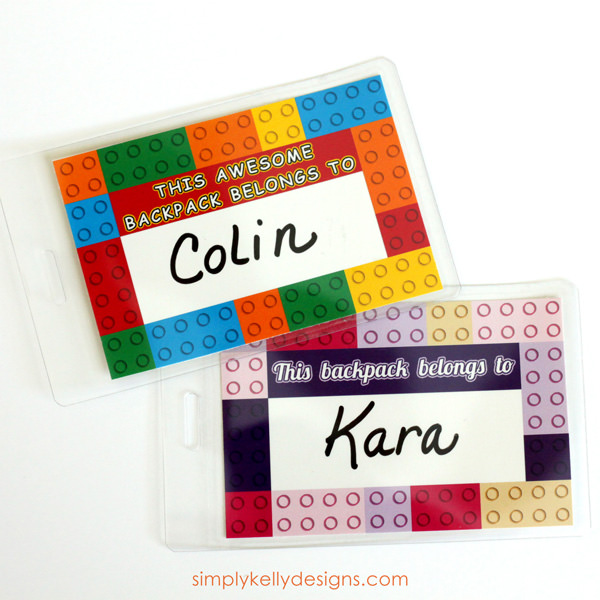 Make your kids' bags more individual by adding some colorful labels with their names. You can get creative making your own, or you can download some cool ready-made ones (shown above) from here.

Source: SimplyKellyDesigns
6. Make a Chalkboard Notebook
Combining both a notebook and a chalkboard, this modifiable notebook cover is the sort of thing kids will love to scribble on, but can just as easily be removed.
Source: WarmHotChocolate
7. Create Your Own Bookplate Labels
These colorful labels are sure to enliven your kids' books. Make your own or find the printable, more enlarged versions of the above here.

Source: OrangeYouLucky
Be inspired by the above fancy bookplates or download a copy of them from here.
Source: LavendersBlueDesigns
8. Build up a Special Homework Board
You only need a few recycled materials to create this fantastic bulletin board. Make it as colorful and attractive as possible so your kids can enjoy organizing their homework in a systematic way. Learn how to make it here.
Source: SheKnows
9. Use Duct Tape and Washi Tape to Brighten Up Stationery
Tape is cheap, but can easily enliven the appearance of plain books, pencils, pockets, files and more. Use your creativity to form patterns and appealing color combinations.
Source: CoolMomPicks
Source: DesignLoveFest
Source: madiganmade