13. It's not tit-for-tat: Don't keep score
A partnership is not about winning. It's about maintaining a relationship that fosters a love for life. The love needs to win at the end of the day. Don't keep score, and remember - sometimes losing helps let love win.

14. Share the burden (of the housework).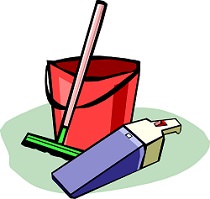 Housework is never fun. There are those rare people who like cleaning, but chances are you and your partner are amongst the majority and don't enjoy it. If you can afford help and it eases the burden, that's one solution. But that's not viable for everybody. Don't wait to be asked. Help keep your place clean to make the both of you happy.
15. Have your partner's back
You always need to have your partner's back, especially in times when other people aren't being supportive. Be the person who is there for your partner, no matter what. Be the person who encourages them, when others let them down.
16. Be an encouraging force
A definite way to be there for your partner is to be concerned with their goals, happiness, and habits.Suggest ideas, cheer them on, motivate healthy habits, and get involved where necessary to help make their dreams attainable.
17. Curb your annoying habits
Everyone has different levels of tolerance. What might be innocent and barely noticeable to most people, could bug your partner. Be mindful of your behavior and show consideration by curbing these habits, even if just in their presence.
18. Be surprising
Act spontaneously and do something your partner wasn't expecting. It doesn't have to be grand, although a big gesture will usually go down well. It can be a small gift, a hug or flowers.
19. Don't let the romance die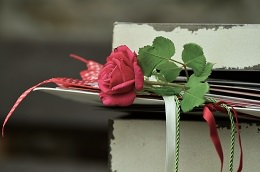 A good way to ensure that you're both there for each other is by keeping the romance alive. Put some effort into turning the ordinary into something special. It can start with as little as lighting a candle.
20. Make your partner a priority in your daily life
If your to-do list includes over 100 items make sure your partner is on that list, possibly multiple times. When it comes to to-do lists, you will often find that scheduled tasks get delayed or cancelled altogether. Make sure your partner does not get taken out of the top 5. Show you value them - sometimes it can be as simple as a phone call or giving your partner your undivided attention.