There are a lot of incredible things in the world and photography brings them closer to us. There are natural wonders, scientific innovations, beautiful pieces of art sourced from vivid imaginations and strange quirks that make life oh-so interesting. This photo collection brings together some rare and unusual sights that you probably haven't seen before!
1. If you think this is a chameleon, look more closely. It's actually two painted people!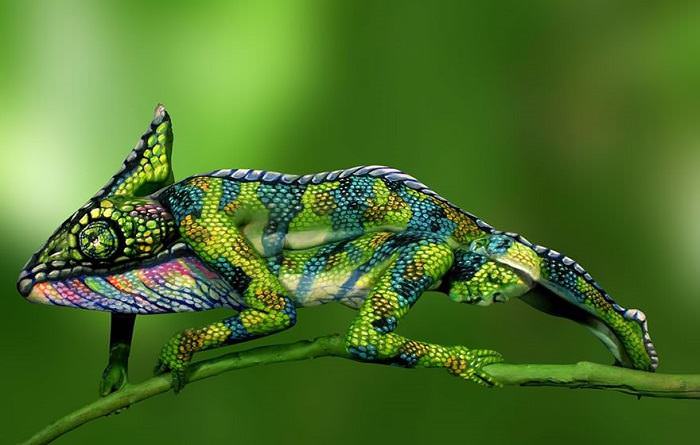 2. This is what a 1 liter (2 pint) bottle looks like before it is heated and molded into shape.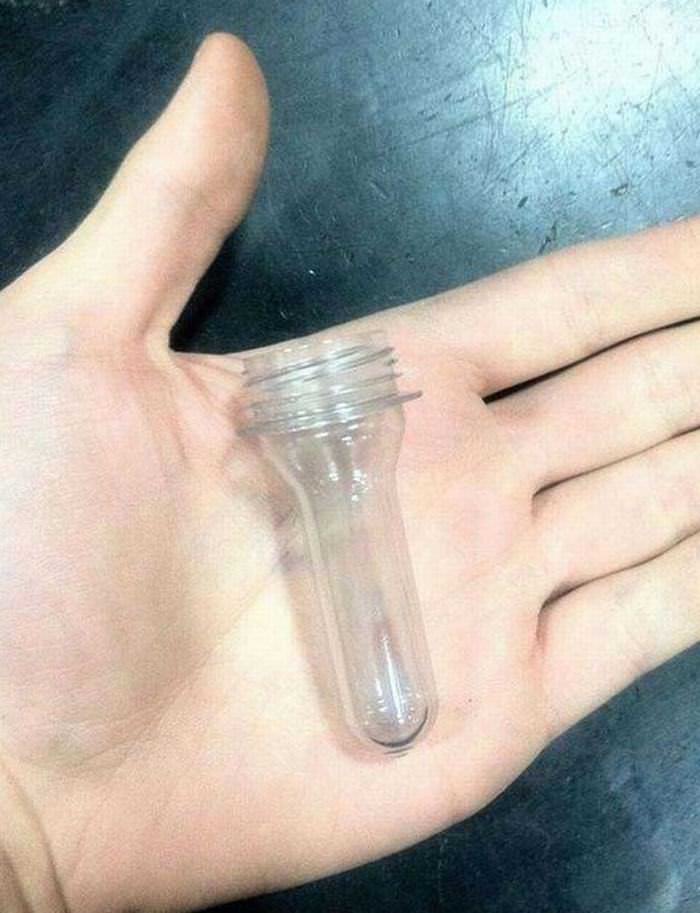 3. Just a turtle hitching a ride on a jellyfish...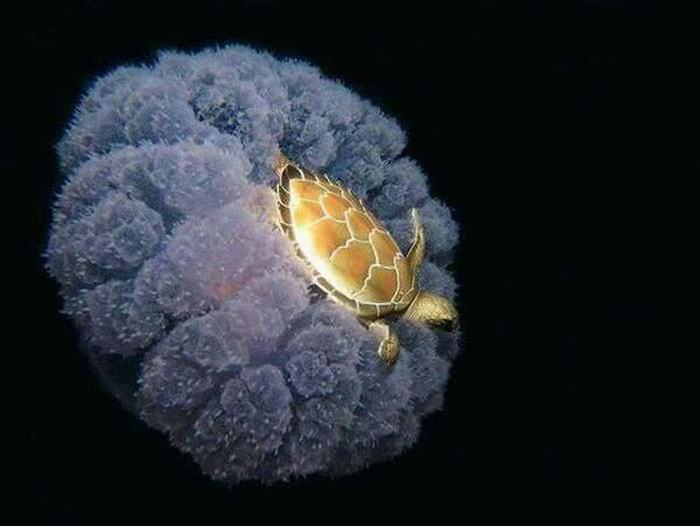 4. What a human sees vs. what a cat sees.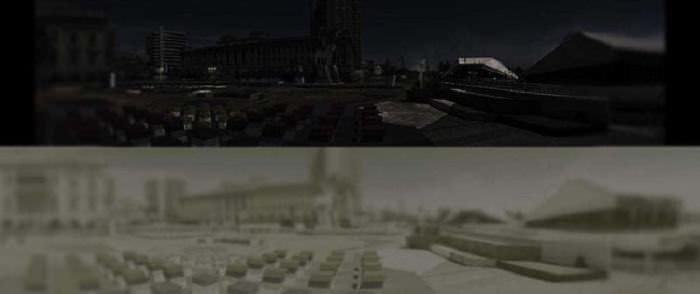 5. The huge, glowing Fukang meteorite found in China.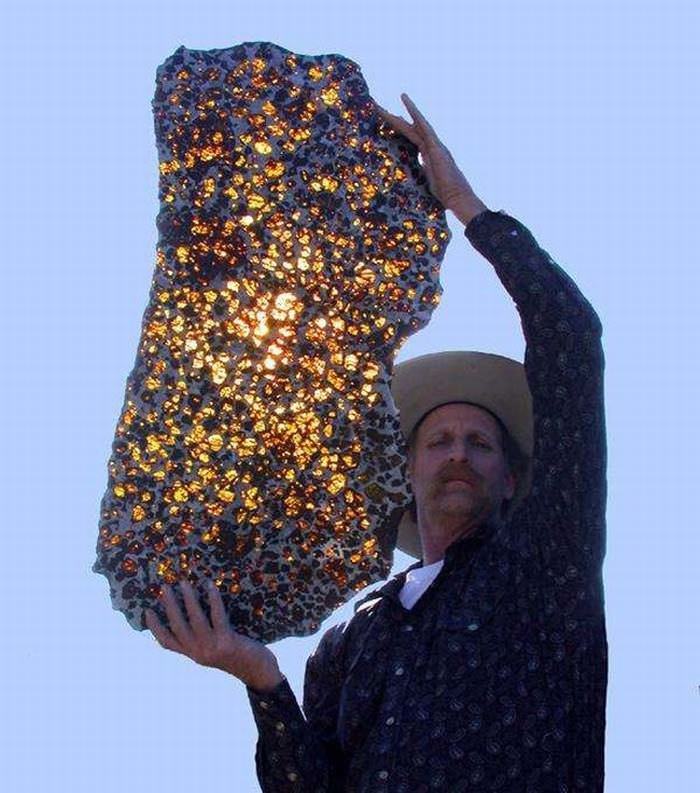 6. This is just one picture, not four fused together. Incredible use of forced perspective!
7. The internal mechanism of a watch made by Phillippe Patek, with all its intricacies.
8. This is what the human jaw looks like before we lose our milk teeth.
9. Perfect cubes of Pyrite: These are natural, not man-made.
10. The lizard who managed to shed the skin of his head in one, clean attempt.
11. When a sunset and an eclipse happen at the same time.
12. Creative ways to use rail carriages as bridges. Enter at one end, leave at the other.
13. The International Space Station captures the Atlantis shuttle taking off.
14. The best thing you can do with money, other than spend it.
15. An overhead photo of a bridge passing over an icy lake.
16. The 3D cast that could revelolutionize healing. It uses ultrasound to help bones recover 40% quicker.
17. This photo has not been altered, the cabinet was carved this way to bend your mind!
18. Giant sword memorial in Stavanger, Norway.
19. Manhattan in 1610 on the left, Manhattan in 2010 on the right.
20. How Dubai changed in 18 years...
21. This is what grass looks like after being struck by lightning.
22. A loaf of art, where each slice is worth $5000.00
23. Glass that melted during a fire.
24. An imaginative pencil sketch of a wave.