They will grow up to be fierce hunters, but for now these big cats aren't so big at all. In fact, they are ridiculously cute and adorable, and we just want to cuddle them. Then when we're done with that, we want to cuddle them some more!
This baby tiger just wants a high five...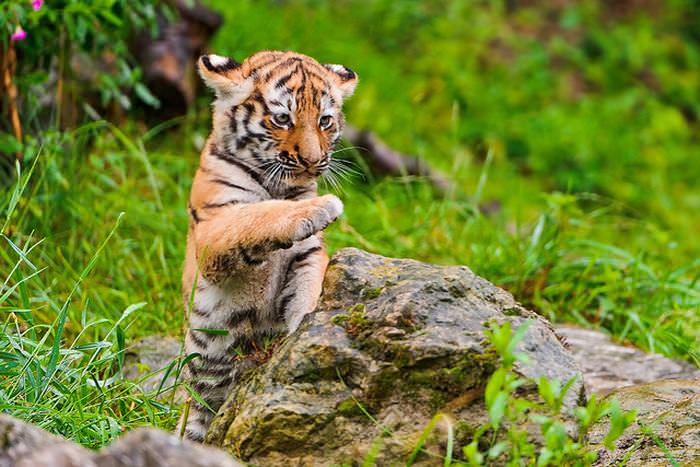 Don't you just want to stroke this leopard cub's ears?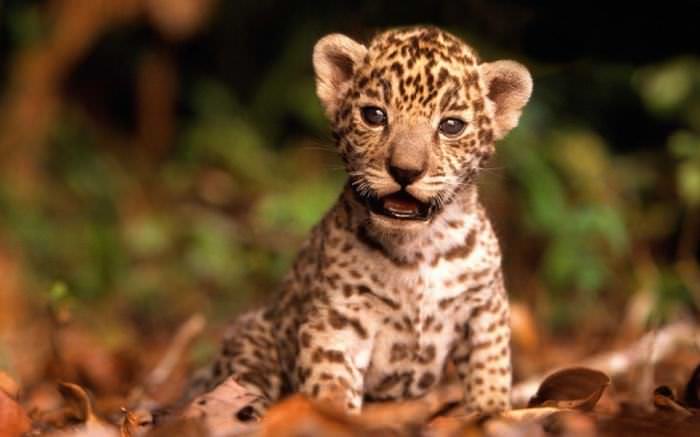 Look into my eyes, look into my eyes...and try not to say 'awwwww'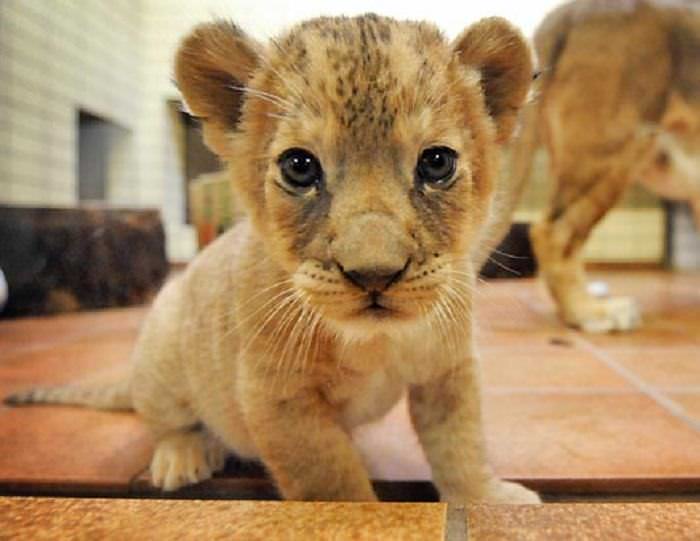 Tell me I'm a cute little panther, or else I cry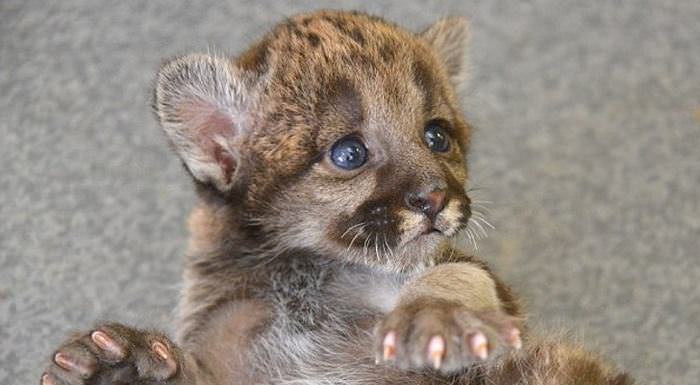 'Tummy tickles now please' for this tiny snow leopard...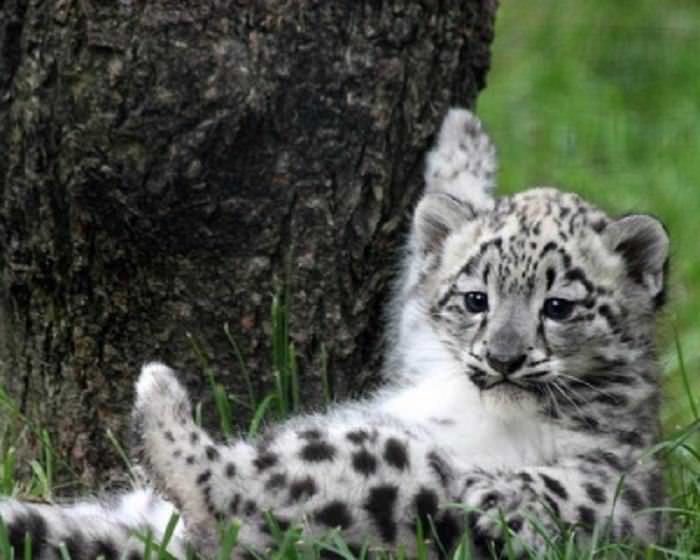 The little cheetah on the left clearly couldn't be bothered to sing along with the others...
This baby jaguar is coming across for cuddles...
Is there anything more heartwarming than a tiger cuddling his doggy best chum?
This cross-eyed cougar does actually manage to look a bit frightening...
But these little lions manage to look nothing other than adorable...
This years panther entrants for the annual 'whose got the soppiest eyes' competition...
This leopard's got some cat-titude...
Is there room for a white tiger in your cat basket?
'Be nice or else I'll set my Mom on you'...
'Who you calling big ears?'
Life's tough when you're a little black leopard...
You can imagine this cheeky snow leopard making a 'raspberry' noise with that tongue...
Yep, so we have established that baby tigers are adorable...
But three baby lions may just be the cutest of all!