Symptoms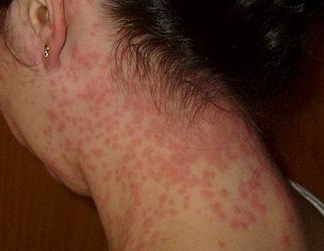 1. Skin problems: People with gluten intolerance tend to suffer from a variety of skin conditions after being exposed to gluten. These conditions can be anything from a flushed complexion to unexplained rashes or acne. The rashes most often appear on the backs of knees, elbows, the back, buttocks, and neck.
2. Migraines and brain fog: Depending on the level of intolerance, you may suffer from either or both. "Brain fog" is a case where you're having trouble concentrating or thinking while migraines can be intense and debilitating. These symptoms can lead to irritability and depression.
3. Bloating: After eating food that contains gluten, your stomach may bloat, causing discomfort or stomachaches.
4. Numbness in the extremities and joint pains: Many people don't attribute these symptoms to gluten sensitivity, but they're often effective warning signs. The numbness feels like your limb has "fallen asleep" or "pins and needles". Joint pains will resemble those of arthritis, and are a result of local inflammation.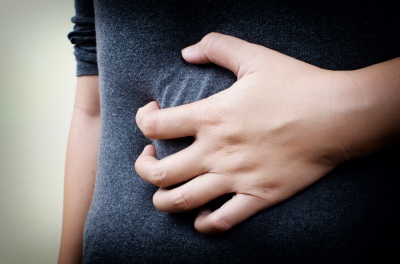 5. Diarrhea, gas and constipation: Typical symptoms of many food intolerances. If you want to verify if they're gluten-related, you will need to keep a food journal and pay attention to when they occur.
6. Fatigue and sluggishness: If you wake up tired even after sleeping well, and you spend your morning feeling sluggish gluten may be the culprit. This is a result of gluten interfering with your natural sleep patterns. This means that no matter how much you sleep, your body won't get real rest because of the effect of gluten.
7. Mood swings: Gluten intolerance can result in depression, anxiety, and other mood swings that you cannot explain. If an interruption of sleep is not the cause of these swings, one can suspect a gluten sensitivity.
8. Hormonal issues: Gluten sensitivity can result in hormonal problems, and current research is studying the connection between gluten sensitivity and polycystic ovarian syndrome, PMS, and fertility.
9. Autoimmune disease: Celiac itself is an autoimmune disease, but gluten sensitivity can often appear in conjunction with an autoimmune disease such as rheumatoid arthritis, lupus, scleroderma, myasthenia gravis, ulcerative colitis, psoriasis or multiple sclerosis.
10. Neurological issues: Gluten sensitivity can result in neurological interferences, such as a sudden loss of balance, lack of coordination, or episodes of dizziness. These symptoms often present about an hour after consuming gluten.