Frida Kahlo de Rivera born Magdalena Carmen Frieda Kahlo y Calderón; July 6, 1907 – July 13, 1954) was a Mexican surrealist painter who is best known for her self-portraits.
After suffering a tragic injury early in life, she spent much time in isolation, which heavily influenced her work.
She is also known for her volatile marriage to famous Mexican artist Diego Rivera.
Hers was not an easy life. It was fraught with a fragile health and rocky p
ersonal relationships. Yet she was also an artisan of great inner beauty. Some of that can be seen in these beautiful quotes of love, life and overcoming.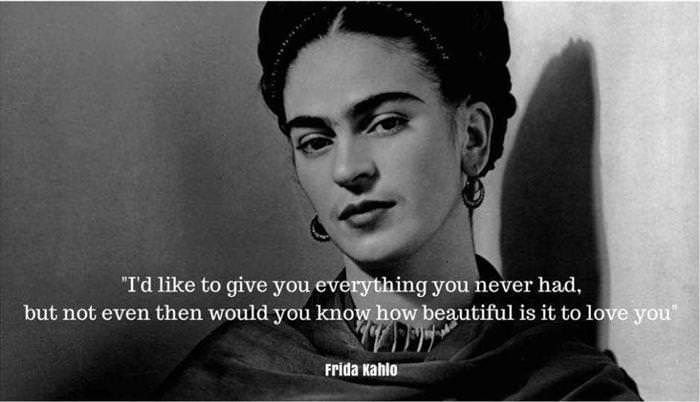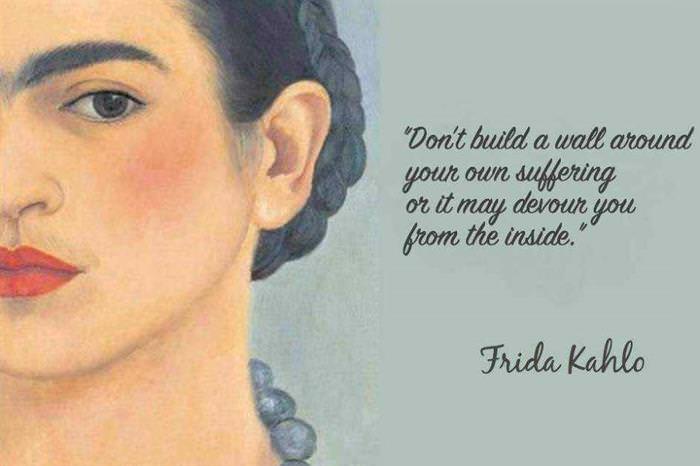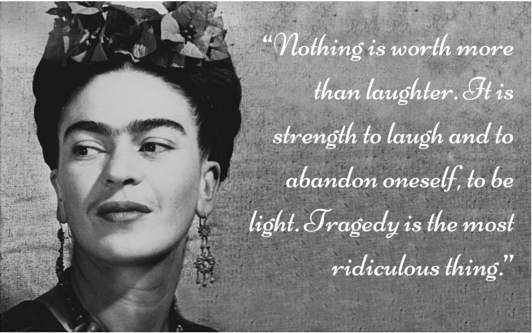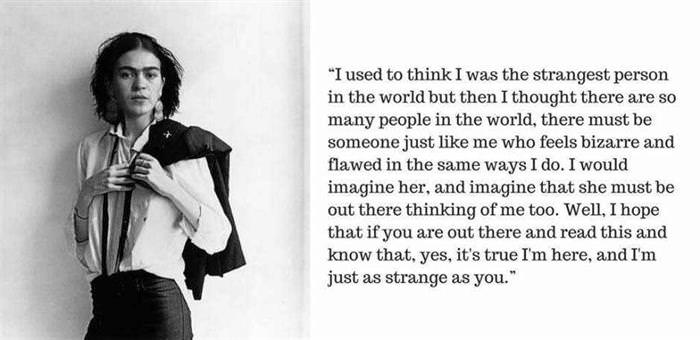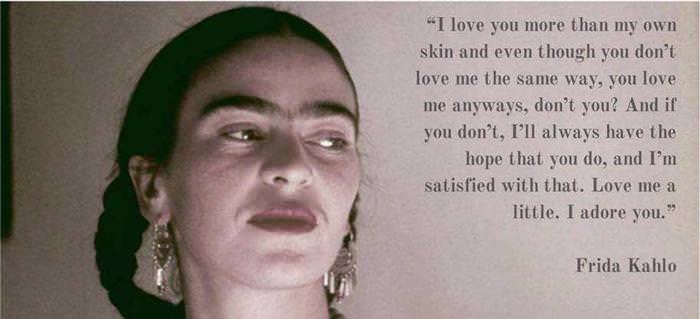 H/T: Matador Network
Cover Photo: thelacquerie.com