Dogs may be bigger than cats, but when it comes to tangling with their arch-enemies, they often find themselves at a disadvantage. Cats are tougher, meaner and have a no-nonsense attitude dogs can never quite emulate. If you don't believe me, here is undeniable proof that cats lord it over dogs.
"Nope, you're not going anywhere."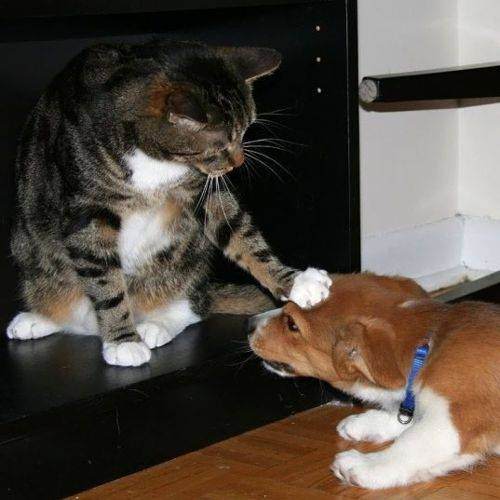 "If you ever bark at me using that tone again..."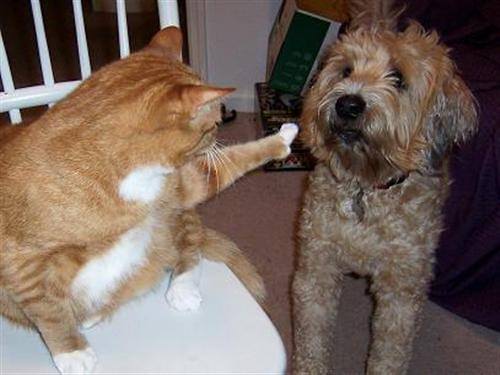 "You're moving too much, stop breathing!"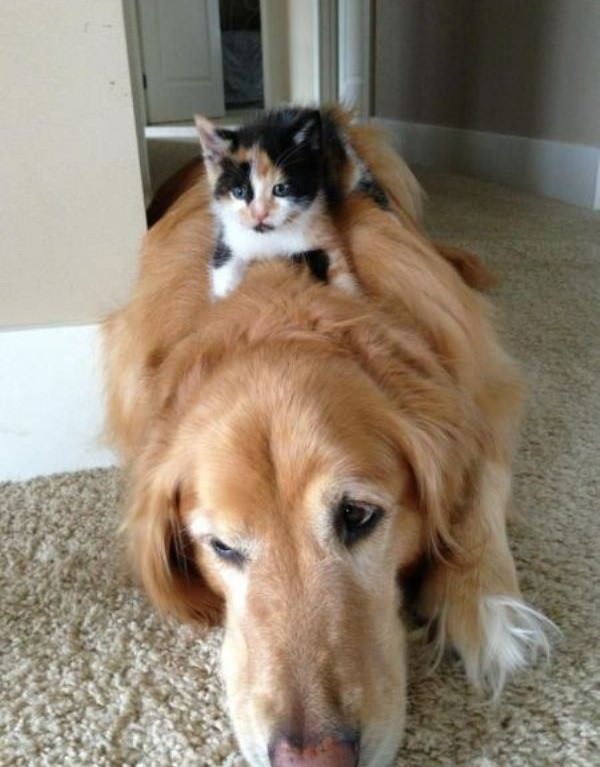 "I hope you like sleeping with your head in my rear."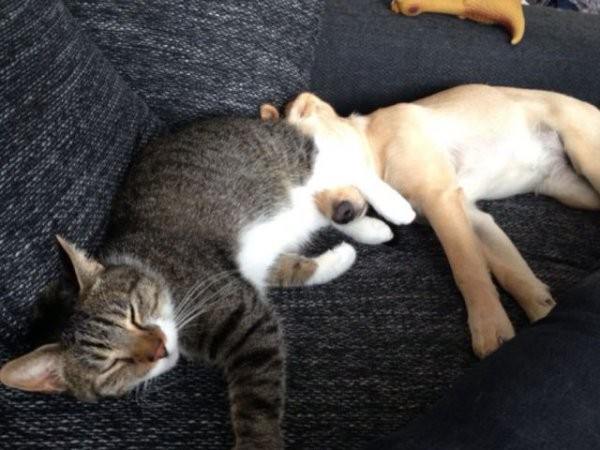 "You're not the only one who can get up on two legs, human lover."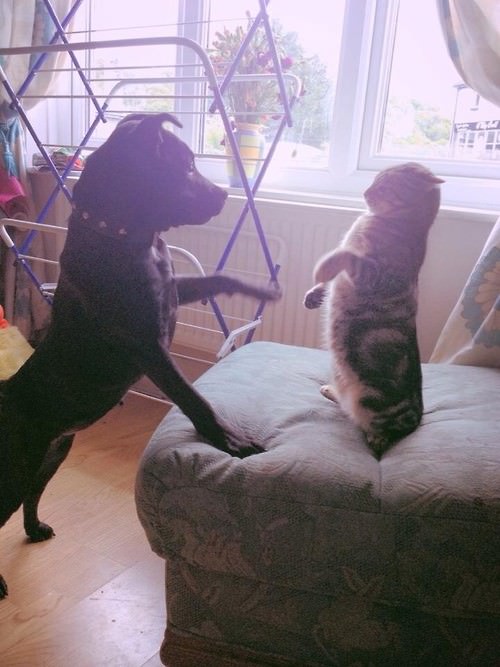 "Someone make it stop. Please."
"So YOU'RE what they call a dog... I'm not impressed."
"What a moron."
"Don't move or the dog gets it!"
"Shhh... don't look, just trust me..."
"Come on dog, time for a walk!"
"Hi-Yo Silver, away!"
"You see where I'm standing? Don't come close."
"I warned you! Now you'll get a taste of my fist of fury!"
"Get up! I must be entertained!"
"Yes, I'm on the counter and you're down there, a problem?"
"Why am I hitting you? I don't know... I'm bored."
"This is very comfortable for me, how about you?"
"There's a good boy, now take me to food."
"Keep it steady! This is a tricky operation."
"This device is wonderful for walking all over your face."
"You should feel lucky I let you have a bed at all."