Dubai is known as a glamorous city of skyscrapers in the Arabian desert. The idea of it also having the world's largest natural flower garden doesn't naturally spring to mind. Defying the odds, this immaculate oasis of flowers and color opened its gates in February 2013 and the Dubai Miracle Gardens have been flourishing ever since.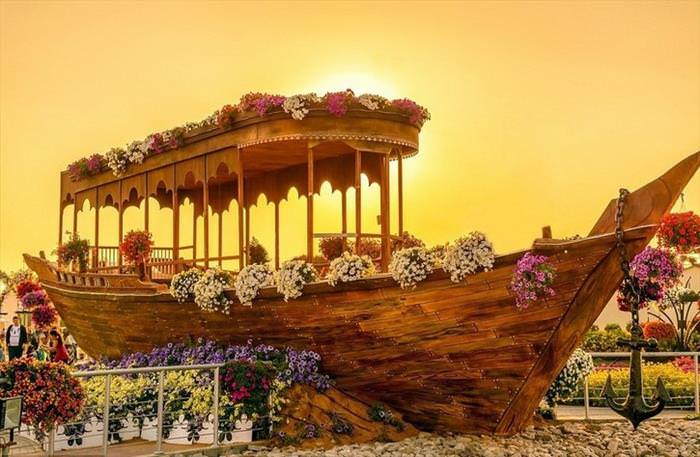 Source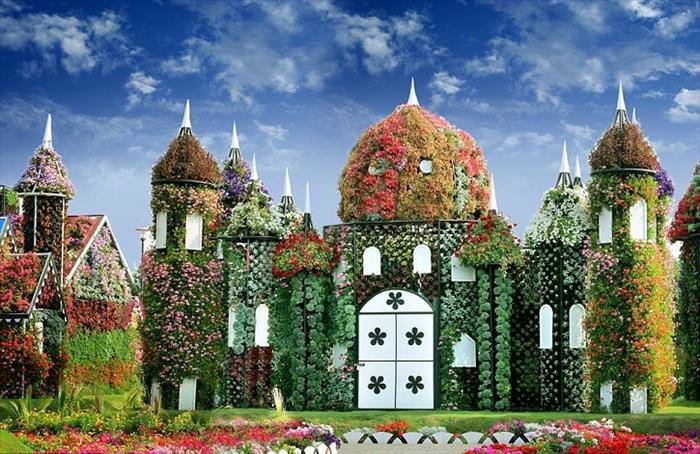 Source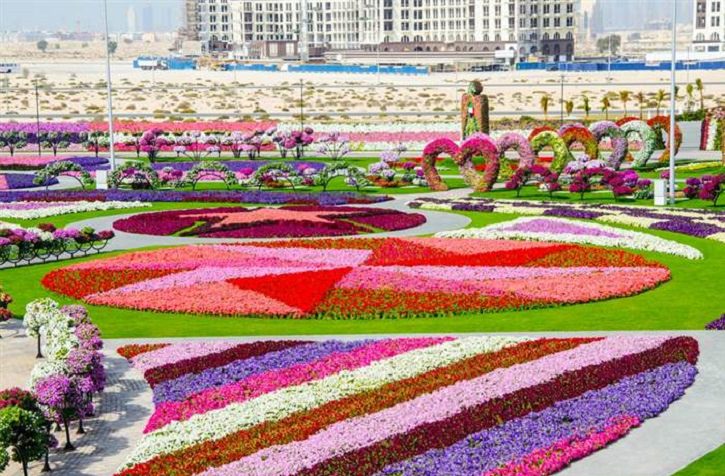 Source
This botanical feast is still only in its first phase of development and already features over-the-top displays of peacocks, flower falls, flower covered cars and upside-down houses. A butterfly garden is in the works.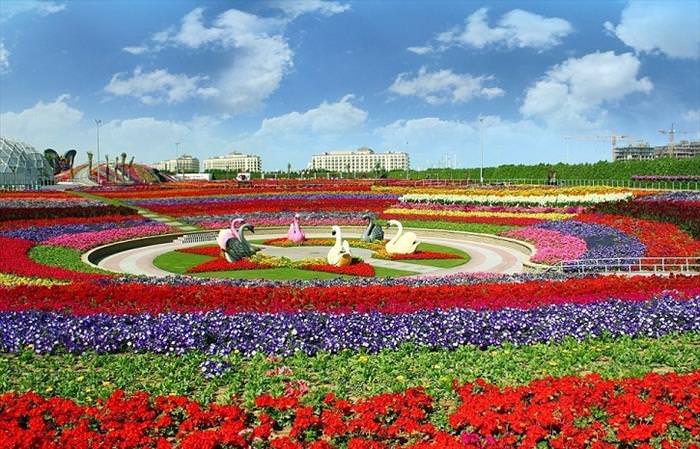 Source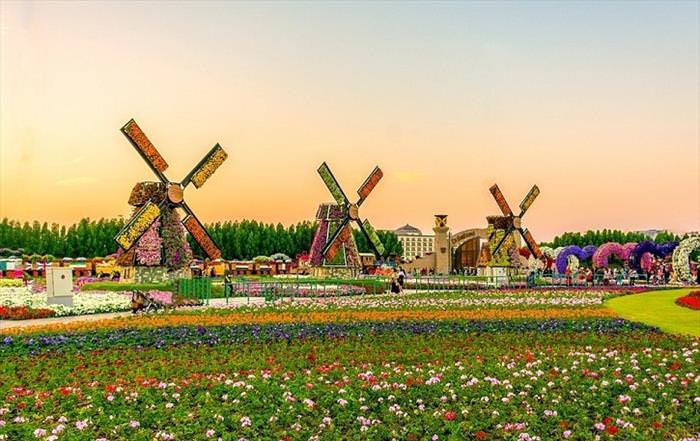 Source
The gardens boast over 45 million blooming flowers and 45 different flower varieties, from all over the world.
Source
Source
The heart-shaped walkway is one of the more popular attractions in the park. You won't be able to pass by without spotting people taking their pictures in this romantic archway.
Source
Source
Source
This 18 acre garden uses 200,000 gallons of water a day (757,082 liters). Most of the water is recycled through a unique sub-surface irrigation system.
Source
Source
Source
The garden has already earned itself a Guinness World Record. It features the world's largest vertical garden, with a 1 kilometer (0.62 miles) circumference.
Source
Source
Displays are changed seasonally. The garden closes for 4 months of the year, during the summer, when the desert is hottest.
Source