2. Breathe deeply
This technique works very similarly to meditation. This practice slows the heart rate and lowers blood pressure, countering the effects of stress. Sit up straight and close your eyes. Inhale through your nose slowly. Pay attention to how your breath begins in the abdomen, working its way to the top of your head. Reverse this process while exhaling from your mouth.
3. Be present
By slowing down and focusing on the time spent in the moment, you can relieve tension. This is done by focusing on your senses. Take five minutes to focus on a single thing. This can be the taste of the food you're eating or the feeling of your feet hitting the ground when you're walking.
4. Talk to friends
A great way to lessen the effects of stress is not to bear it by yourself. Reach out to your friends. Talking with others, whether face to face or over the phone, can offer you the opportunity to share your concerns and feelings. It also provides you with a different perspective and strengthens your bond with others.
5. Listen to your body
Sometimes you don't realize where stress and physical tension is resting in your body. A mental scan of your body can help you understand how stress affects your joints, muscles and bones on a daily basis. Sit still or lie back on a bed, starting from your toes, working upwards, simply being aware of what feels loose, and what feels tight.
6. Practicing gratitude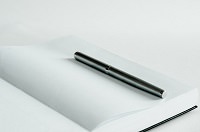 Being grateful can help cancel out worries and negative thoughts. The best way to keep a positive perspective is by keeping a gratitude journal. This can help you remember all the good things that you have in your life, such as your accomplishments, loved ones, passions and skills. When you start feeling stressed, take a moment to look over your notes. This will remind you what really matters, and not to be a "Negative Nancy".