1. Think ahead: summer discounts
Many maintenance and cleaning companies offer significant discounts during the slow summer months. Take advantage of this and start preparing for fall and winter. Consider carpet cleaning, gutter installation, window washing and even have your furnace checked out.
2. Prevent water damage
Summer can bring heavy rain and thunderstorms to some areas. Prevent water damage by having the roof, windows, gutters, foundations and doors checked. Anywhere there is trim needs to be inspected to make sure there are no cracks, leaks or worn away caulking. Checking this early can save you a lot of money on repairs from damage in the future.
3. Check cooling units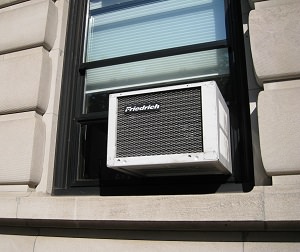 If you rely on fans or air conditioning to cool your home, check that they're properly running for summer. If you have an AC unit that you run daily, make sure to wash its filters every month. This can keep your energy bill down.
It's also advisable to have someone inspect the refrigerant levels and to make sure the coils are thoroughly cleaned. Cleaning away debris and grass growing around the outside condensing unit can ensure that it works correctly.