Golden retrievers are one of the most famous and loved dog breeds in the world. Originally used for hunting, these pooches were raised to retrieve game, but their loyalty and lovable nature won people over. These days, golden retrievers are part of the family, rather than working dogs, and as you can see in the following pictures, there are good reasons for that.
1. They have been known to fall asleep ANYWHERE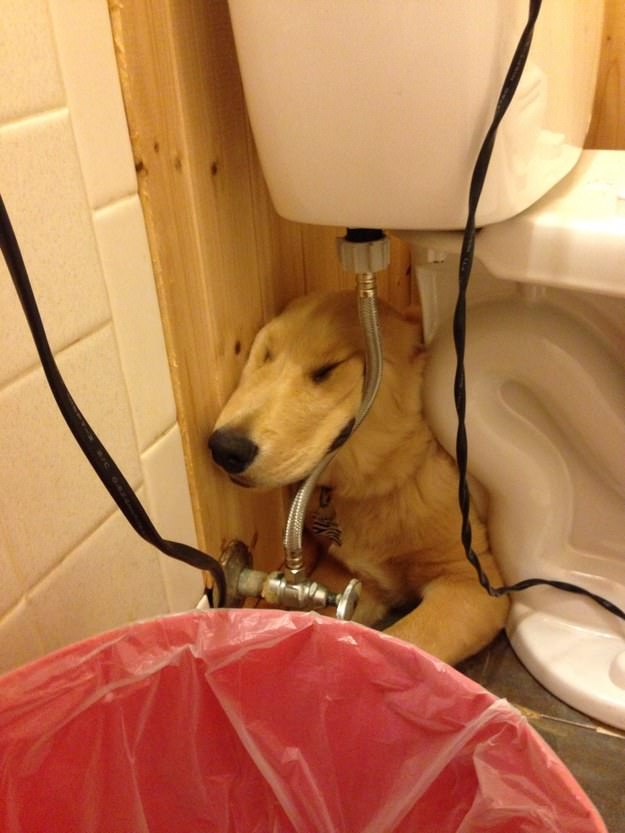 Source
2. And ANYTIME
Source
3. The simplest things can confuse them
Source
4. And they're clumsy
Source
5. But their smile brightens your day
Source
6. Their playfulness captures your heart
Source
7. Their sheer joy makes you alive
Source
8. And their sense of humor is oddly cute
Source
9. They get into the silliest trouble
Source
10. Did I mention they confuse easily?
Source
11. And clumsy?
Source
12. They pretend they're rugs
Source
13. But will NEVER skip a meal
Source
14. Well, if they can get it...
Source /
Source
15. And they will always have your back
Source
16. BYE!
Source