If you happen to be a dog owner and especially if it's your first dog, there are many things that are worth knowing. Even though dogs are our best, loving friends and will rarely complain to you, they are complex animals with complex needs, which a good owner should attend to. So here are 14 tips that can make your life easier and your dog happier.
1. Learn to preform doggy-CPR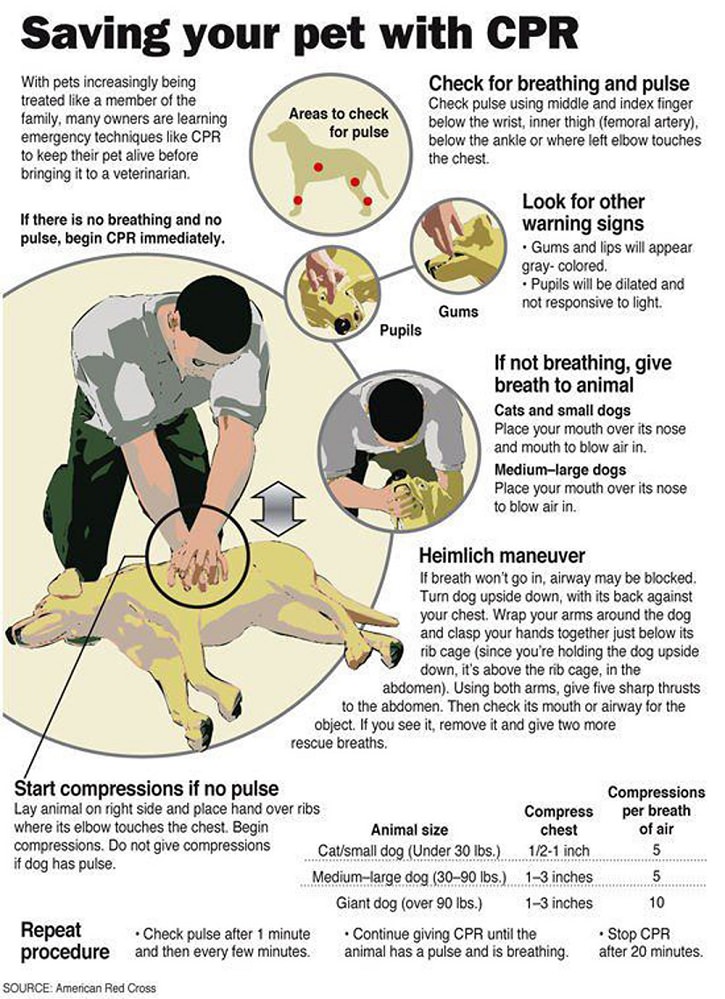 2. If your dog runs away, don't chase it! Instead, lie down on the ground as if you fell. This should trigger the protective instinct in the dog and compel it to come back.

3. Do your dog and yourself a favor and memorize these 10 food items - all very dangerous and even fatal for dogs.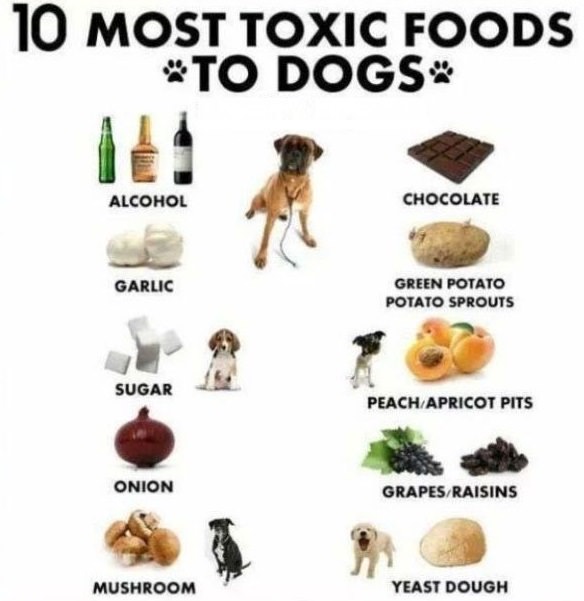 4. If your dog has bad breath, add some fresh parsley to his food bowl. Parsley has large amounts of chlorophyll which helps treat halitosis. (In humans too!)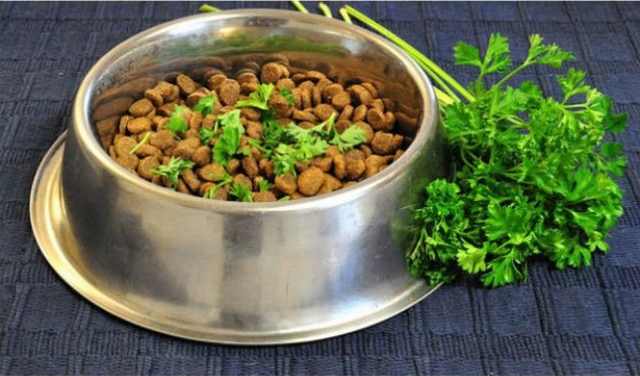 5. If your dog doesn't cooperate when you try to brush their teeth - put the doggy-toothpaste on his favorite rope toy and have a small game of tug...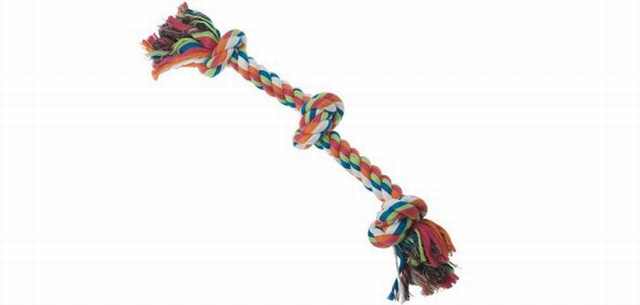 6. When you wash your dog, put a shower cap over their head, taking care to cover their ears. This will prevent soap from getting in their eyes and from water to get in their ears – which can cause an ear infection.
7. If your pooch got lost, grab an article of clothing you wore all day, and get their favorite toy. Take them to the last place you saw your dog and leave them there. Consider leaving the dog's crate and a bowl of water too, as they're likely to not have had any since they got lost. If you leave your items out in the open, leave a note asking people not to take them, explaining that you're looking for your lost dog. This method is more effective than running around, shouting the dog's name.
8. For a delicious summer treat, cut up some apples, cucumbers or carrots (whatever your dog prefers) and freeze them in an ice cube made of chicken broth. Your dog will thank you for it!
9. Keep dog food in a plastic jug – this would make dispensing dog food easy, clean and quick.
10. A squidgy is the best tool to get that stubborn shed fur off of your carpet.
11. If you have the habit of leaving your dog tied up outside, get a carabiner for a quick lock/release of the leash.
12. Does your dog eat too fast? Put a ball (the size of a tennis ball) in his bowl. This will force the dog to slow down, yet still let it get all of its food.
13. Did your dog just pee on the carpet? Don't worry about it! Simply pour baking soda or baby powder on the stain and let it be absorbed, then vacuum it up. This will get rid of both the stain, and the smell.
14. Last but not least – learn your dog's body language:
If you have more advice, feel free to leave a comment.