Gardens were once very practical things, planted for medicinal purposes. Nowadays gardens are often less functional and more celebratory. Purposefully built gardens are planted to show us the vast array of flower and plant species that can be found in nature. Come explore 6 examples of majestic gardens, dotted around the globe, for a breathtaking journey.
1. Butchart Gardens, Canada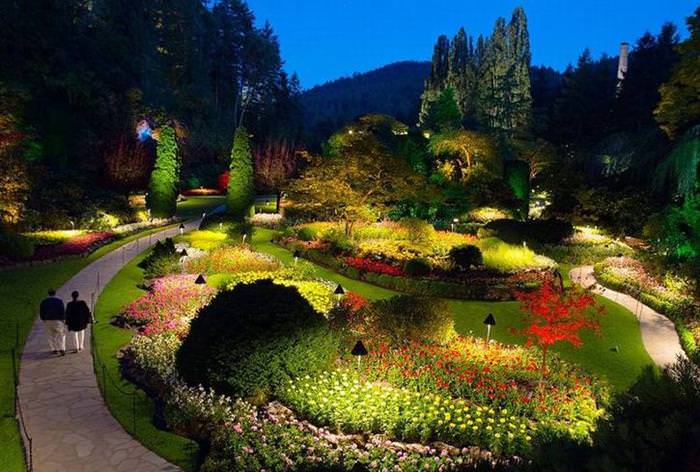 A hallmark attraction in Brentwood Bay, on Vancouver Island, Butchart gardens is named after the family who established it and still run it to this day.
Source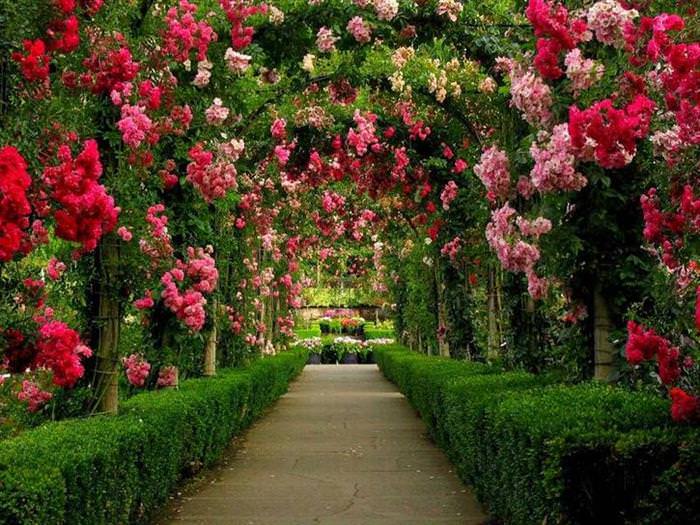 The garden was established in the early 20
th
century by Jennie Butchart after her husband, Robert, settled in the area to produce cement.
Source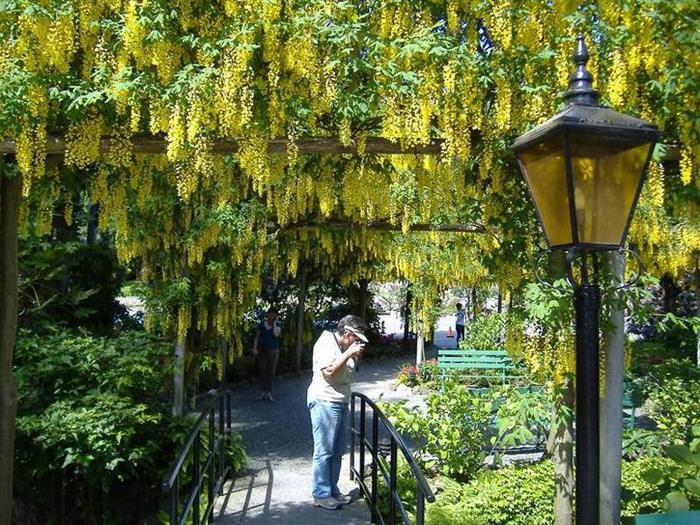 The garden has become a National Historic Site of Canada and welcomes over 1 million visitors annually, who can marvel at over 1 million plants and over 900 varieties of flowers.
Source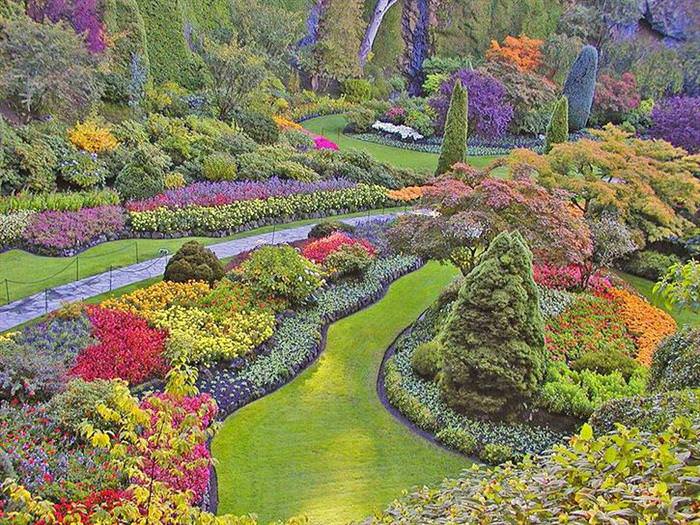 The garden is decorated with statues, fountains, and birdhouses, and features a carousel, ice-skating rink and summer musical events including a firework display set to show tunes.
Source
2. Dubai Miracle Garden, United Arab Emirates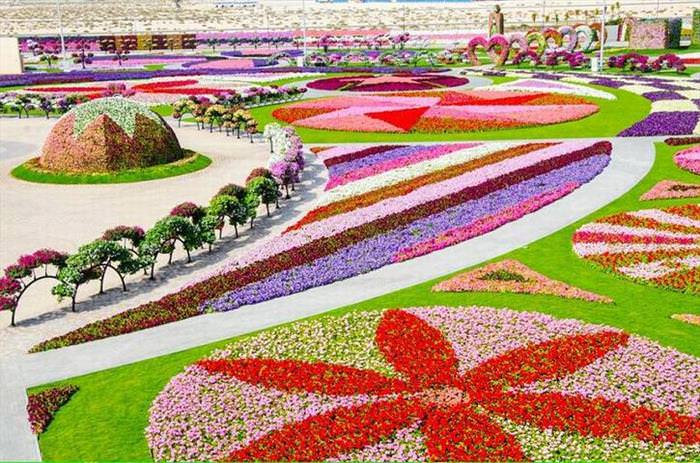 This fantastical garden is the world's largest flower garden and is unexpectedly located in Dubai.
Source
Employing green gardening techniques including reusing waste water, this magical land rests on 17 acres with over 45 million flowers.
Source
This garden was once just desert land, having only recently opened, and hopes to expand with restaurants and shops.
Source
Because of the extreme heat, the garden won't be open to visitors during the summer months.
Source
3. Kirstenbosch National Botanical Gardens, South Africa
This spectacular botanical garden was developed in 1913 to preserve indigenous plant life, and rests on the foot of the Cape Town's famous Table Mountains.
Source
With over 7000 distinct plant species, this garden was the first to put an emphasis on protection, and has since become a UNESCO World Heritage Site.
Source
Some of the trails lead up hiking paths to the mountain and there's even a Braille trail with aromatic plants and Braille signs.
Source
The garden boasts a beautiful array of Proteas, South Africa's national flower and is host to popular outdoor concerts in the summer months.
Source
4. Keukenhof Garden, The Netherlands
Set in a 15th century hunting grounds, complete with castle, this 79 acres flower haven, resting in Southern Holland, is the basis for English landscaping gardens today.
Source
This splendid flora arena was transformed into a flower garden by landscapers Jan David Zocher and his son Louis Paul in the 19th century.
Source
In 1949 the garden was opened to the public to help flower exporters show off their hybrids, and feature 75,000 tulips, with a little more than 600 varieties.
Source
The grounds are only open during spring (from March to May) and the best time to see the tulips is mid-April.
Source
5. Hunter Valley Gardens, Australia
These magnificent gardens in Polokin, New South Wales were opened just over a decade ago by business moguls Imelda & Bill Roche.
Source
The couple purchased the 62 acre property in 1997 and it took 5 years to grow the garden which boasts 10 distinct gardens and 6000 trees, 600,000 shrubs and 1,000,000 ground covers.
Source
Some unique settings include Storybook Garden with huge mosaics and nursery rhyme characters, and the Rose garden is decorated with life-size bronze statues of Imelda & her grandchildren.
Source
6. Nong Nooch Tropical Botanical Garden, Thailand
This stunning tropical garden in Pattaya, used to be a plantation for local fruit. In 1980 it was opened to the public and offers stunning gardens boasting numerous plant species.
Source
The garden boasts over 650 orchid species over 500 acres, and is home to a Cycad gene bank, with an emphasis on protecting endangered cycad species.
Source
While you can admire the wildlife for ages, the gardens also boast lots of entertainment including rental houses, a zoo, elephant shows, and martial arts demonstrations.
Source
H/T: all-that-is-interesting.com