National Geographic has been the leading publication in all things Nature, wild and interesting human culture for over a century. The august institution that has taught so many of us about the world, nature and about all living creatures, has released a slew of fantastic photos from all the years it has been going. These golden nuggets of history and beauty give us a little glimpse into what it means to have taken the best photos in the world for over 100 years.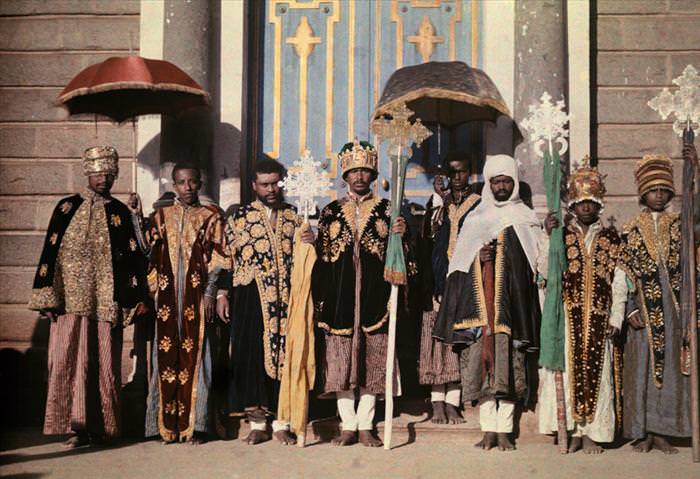 Addis Ababa, Ethiopia, 1931. Clergymen pose in ceremonial attire outside of a cathedral.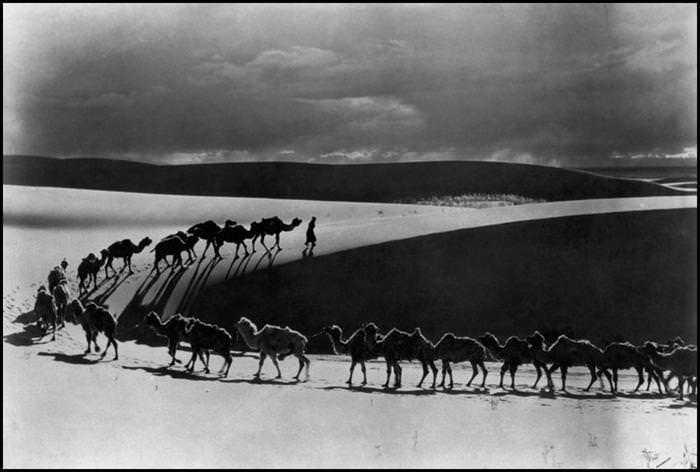 Gobi Desert, 1933. A camel caravan carries supplies for a scientific expedition.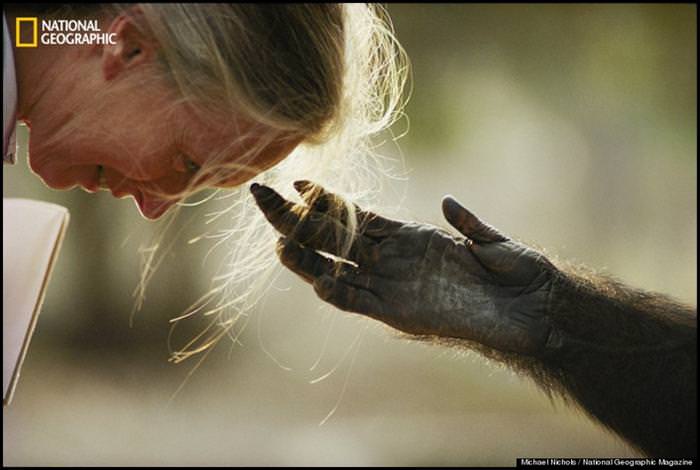 Captive chimpanzee Jou Jou, reaches out its hand to Dr. Jane Goodall.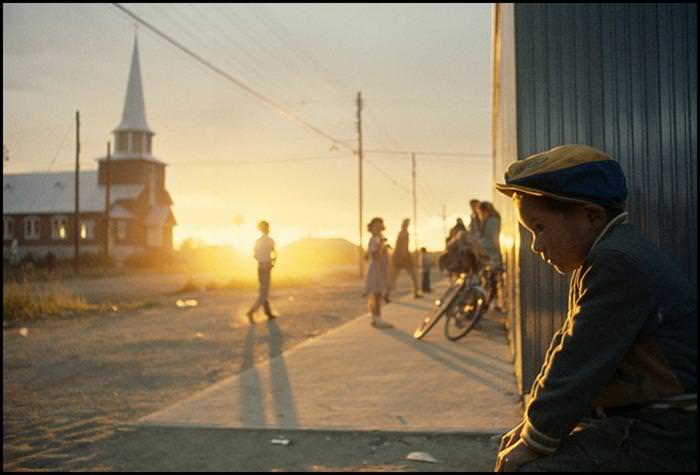 Children play outside a Hudson Bay Company store in Ontario, Canada, 1963.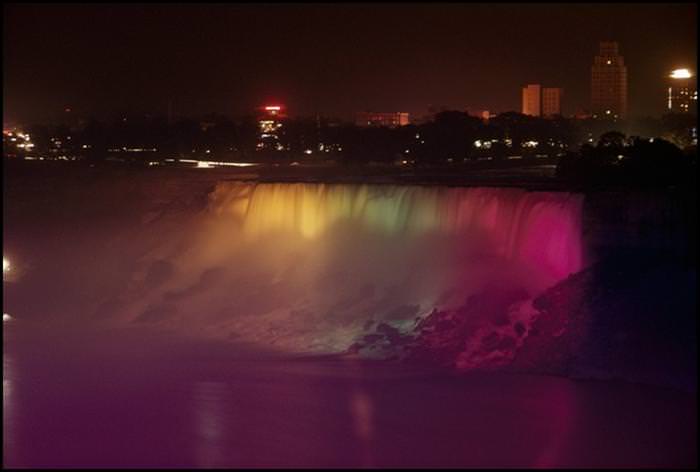 Rainbow floodlights illuminate the thundering Niagra Falls, New York, November 1956.
Argentine gauchos race across a lake near Beron de Astrada, November 1980.
Canada, 2004. A polar bear travels submerged, a tactic often used to surprise prey.
1996, South Africa. A lion pushes through a dust storm in Kalahari Gemsbok National Park, South Africa.
1991. Kuwait. Under the black clouds of burning oil fields during the Gulf War, camels forage desperately for shrubs and water in southern Kuwait.
2011, Uganda. A lion climbs a tree to sleep in Uganda's Queen Elizabeth Park.
England, 1966. Irish Guards remain at attention after one guardsman faints in London.
Chicago, 1967. A railway encircles thirty-five blocks of shops, offices, and hotels.
Surrey, England, 1927. Charles Lindbergh pays a visit to crowds in Surrey, England in his monoplane dubbed the 'Spirit of St. Louis,'
Mosul, Iraq, 1920. An ancient Roman bridge spans the Wadi al Murr.
Chicago, 1936. A view of the historic La Salle Street train station.
Washington, 1963. Hikers stand near the top of a natural rock bridge on Mt. Rainier.
Elephants performing the long mount signal the end of the show, 1972.
New York City, 1964. Verdi's opera Aida enthralls a packed house
Iowa, 1939. A blue ribbon winner at a horse show in Wateloo.
A New York Central Mercury train is dwarfed by Cleveland's Union Station, 1936.
Connecticut, 1952. A submarine trainee and instructor rise to the surface of a training tank.
Portrait of an Ojibway, or Chippewa Indian girl in 1907.
Emperor penguin chicks huddle for warmth with other chicks and adults in Antartica, September 1963.
People punt on and relax beside the Cam River in Cambridge, England, April 1946.