It's hard to imagine that we've actually reached the point where we will be able to have a robot in our homes, or have programs telling us to water our plants. The world is full of creative people, and science and technology are making far-fetched inventions a reality. Here are seven products that are either already on the market or going to be released this very year.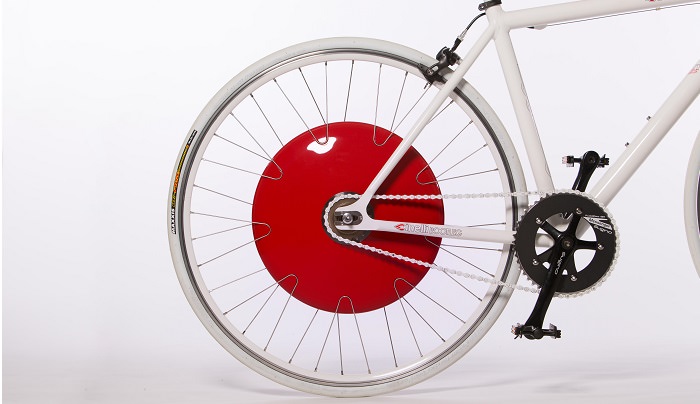 Source
Motorized Bike Wheel: Copenhagen Wheel
This motorized wheel will change the way you will ride by turning your regular bicycle into a smart electric hybrid. Firstly it learns your riding habits so that when you reach steep hills or long stretches, it will multiply your pedal power to give you a boost of energy when required. Secondly through your smartphone it communicates information about the urban environment around you and real-time fitness feedback.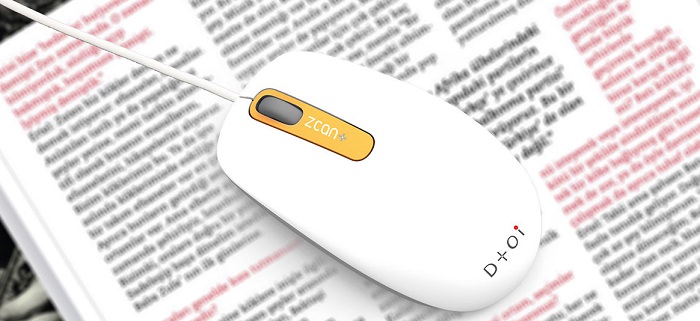 Source
Zcan+: The Scanning Mouse
Our appliances are converging, and this one has terrific scope for your everyday lives. The Zcan+ is a computer accessory that looks like a regular computer mouse, but it also doubles as a scanner. The mouse can not only scan photos but has technology that allows texts and tables to be transferred to Excel and document programs. While this mouse is wired, there is a wireless version, with voice reading capability in the pipeline.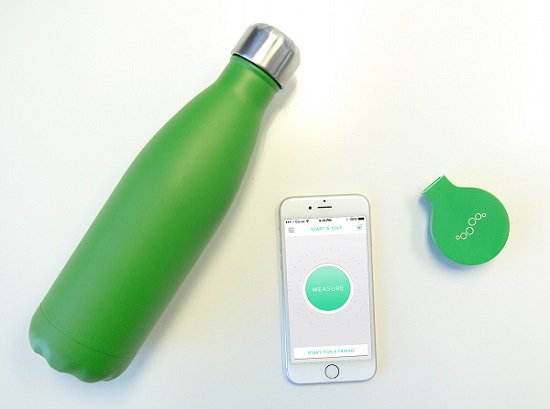 Source
Mint: A Portable Fresh Breath Tool
The same company who brought us the Breathometer, a portable alcohol breathalyzer, comes Mint. This breath analysis tool has a focus on measuring breath quality, in other words making sure you have a fresh breath. This innovative portable device also provides insights into hydration and your oral health, and connects to an app in your smartphone for preventative action.
Source
An Intelligent Plant Sensor: Power Flower
The Power Flower is a branched shaped sensor designed to give you a green thumb. The sensor measures the sunlight, temperature, fertilizer and moisture levels of your plant. Assessing your plants needs and offering data analysis, sent via alerts to your smartphone so that your plant can thrive in your busy day to day life.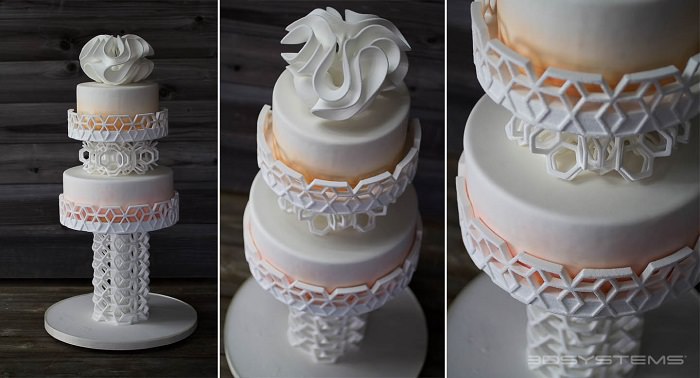 Source
Confectionary 3D Printer: ChefJet
The ChefJet is a kitchen-ready 3D printer that creates edible cake and candy artworks.This innovative appliance will feature a digital cookbook with customizable options for monochrome or color options. The precision achieved with this technology will make it hard for you to believe that you are seeing edible sugar. Expect the ChefJet to be on the market mid 2015, although it will be promoted to the professional gastronomical sectors.
Source
Smart Sleep System: Sense
This sleep tracking device is designed to help you get a good night's rest and wake up on the right side of the bed. By monitoring your bedroom settings, the Sense system helps you identify possible things that disturb your sleep. It also tracks your sleep so that you can be woken at an optimal time in your sleep cycle. It doesn't override your regular alarm, so you don't have to worry about being late.
Source
A Personal Robot
Robotbase have designed a personal Robot, scheduled for production in late 2015. This contemporary version of Rosie from the Jetsons will offer a host of abilities, primarily a personal assistant but also a photographer, security system, and household efficiency monitor. The robot resembles a standing fan and will be more than an extension of your smartphone as it is designed to be proactive in solving problems you didn't know you had.
H/T: mashable.com