Collect the ingredients and supplies you'll need.
15 inch metal skeweres (or similar).
Sweet potatos (organic are best, so you don't have to peel them and get that added nutrition and fiber from the peel).
Salt and pepper (fresh ground if possible)
Additional spices are not mandatory but can be nice, such as Cinnamon, Chili, Garlic etc.
Another option is fresh herbs to garnish with and present more nicely. Any of these will do: Dill, sage, basil, mint, parsley etc.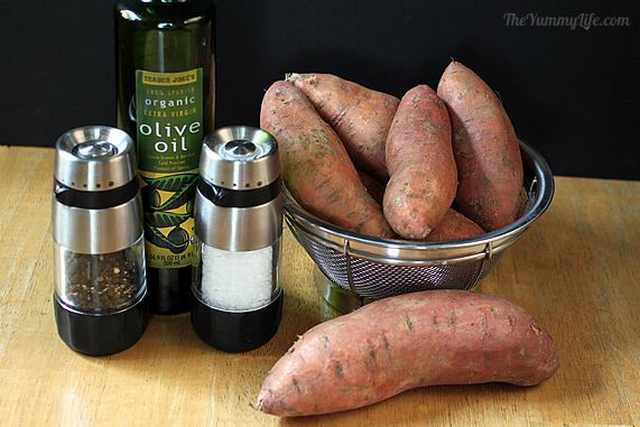 Wash the potatoes and scrub them until they are very clean. If these aren't organic then you will also need to peel them.
Cut the potatoes into 1/2 an inch thick rounds, and discard of the pointy end pieces.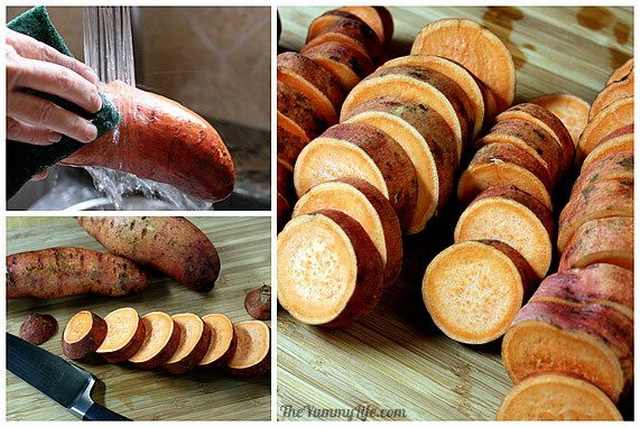 Put a skewer through each slice all the way through its diameter. Twist as you pierce with the skewer, because the potato will be hard to pierce. Repeat until each skewer is full of slices.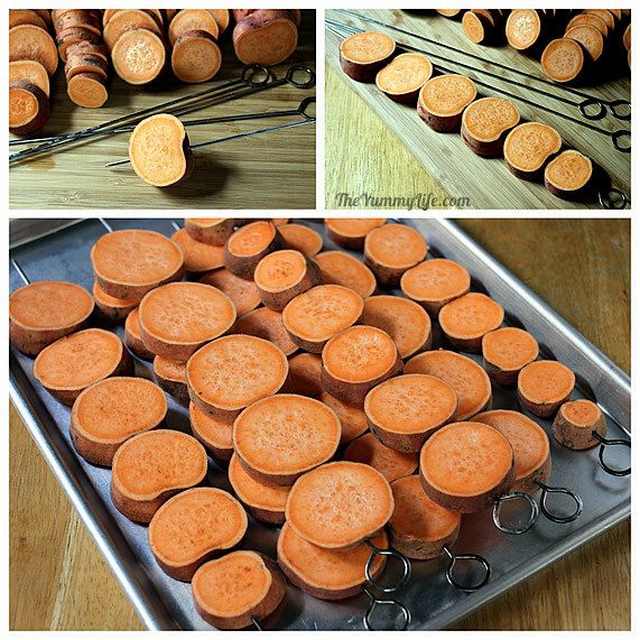 You won't need to skewer the potatoes twice to keep them from spinning when you turn them on the grill. They are dense and won't move when you flip them.
Now, brush each slice gently and lightly with olive oil. Add a seasoing of salt, pepper and any other spice you feel like. Salt and pepper alone will taste great as well.
Now flip the potatoes over and repeat for the other side.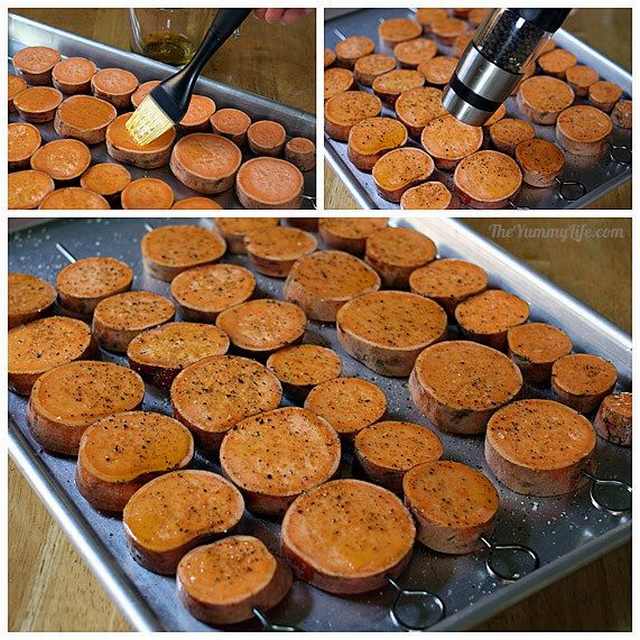 Heat the grill and place the sweet potato skewerd on it. They will cook in about 7 minutes per side. Check their softness with a fork to see that they are soft all the way through before taking them off the grill. If they look dry, you can brush them again with olive oil just before taking them off the grill.
You're done! You can serve these hot or at room temperature. Enjoy the yummy bites!
Nutritional data for one 15" skewer of grilled sweet potatoes: 217 calories, 3.8g fat, 162mg sodium, 44g carbs, 6.5g fiber, 2.4g protein;
You can serve these as they are or add some fresh herbs, such as the Italian parsley in the photo below.
Now you can serve your guests with a great and healthy meal that's easy to grab in any situation.
TIP: Regular potatoes can be cooked in the exact same manner.