Known as "Motor City", Detroit is the origin of the modern automobile industry, beginning with Henry Ford's Model T. Detroit is also the home of the renowned North American International Auto Show, where all the major manufacturers display concept cars, new models and technology advancements. The 2015 show did not disappoint, and here are our ten favorite cars from the show:
1. Acura NSX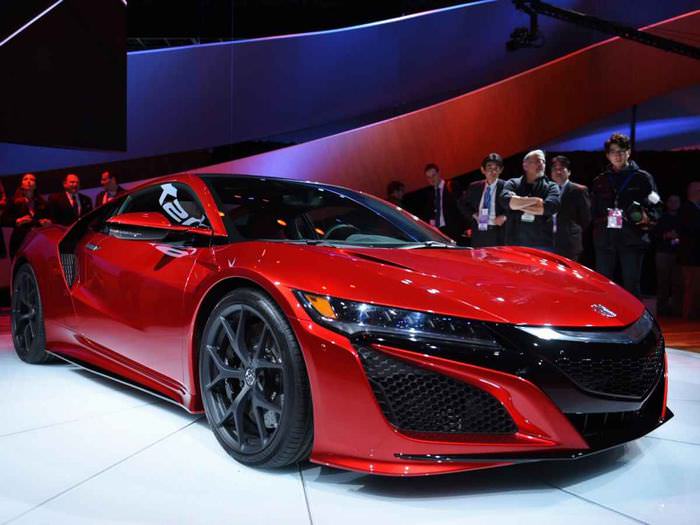 The NSX is Acura's supercar, scheduled to be available later in 2015. It features a hybrid engine of both a V6 gasoline engine that can produce over 500HP, and two electric engines. It is estimated to cost around $150,000.
2. Ford GT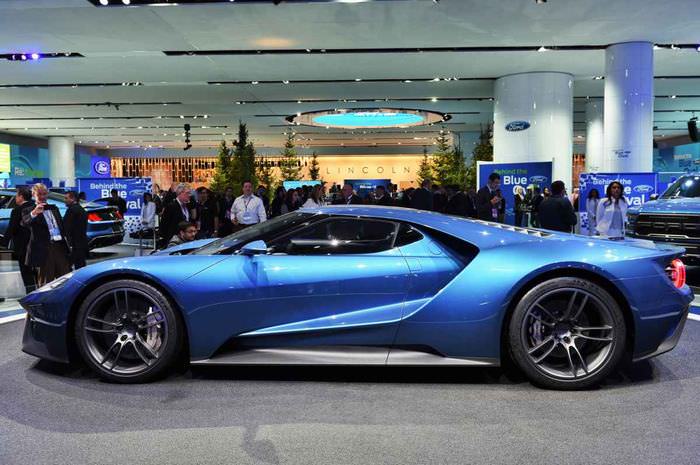 The new GT also features a V6 engine that can generate more than 600HP and can reach speeds greater than 200 mph (320 Km/h). It is the second generation of the Ford GT, marking 50 years since the GT40 won the 1966 Le Mans race.
3. Alfa Romeo 4C Spider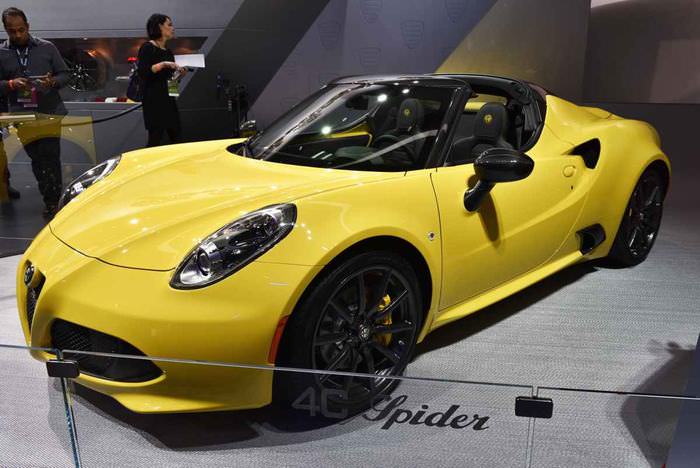 With a price tag of $55,000-$60,000, this little coupe speedster is nothing less than a bargain. Featuring a 240HP engine, a removable roof, and a solid carbon fiber body, making it incredibly light and able to go from 0-60 mph (100Km/h) in 4.1 seconds.
4. Infinity Q60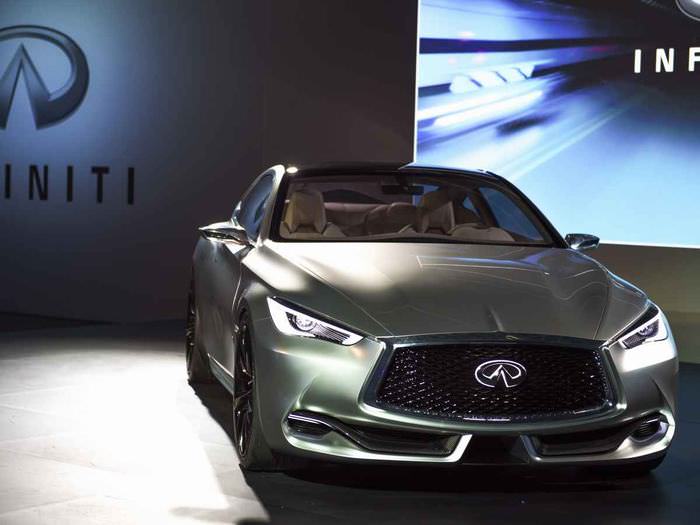 A more mature sports coupe, the Q60 hides a V6 twin-turbocharged engine and stylish looks. The engineers at Infinity took the old Q60 design and updated it, giving the car a pair of sexy, thin headlights and even sexier curves.
5. Cadillac CTS-V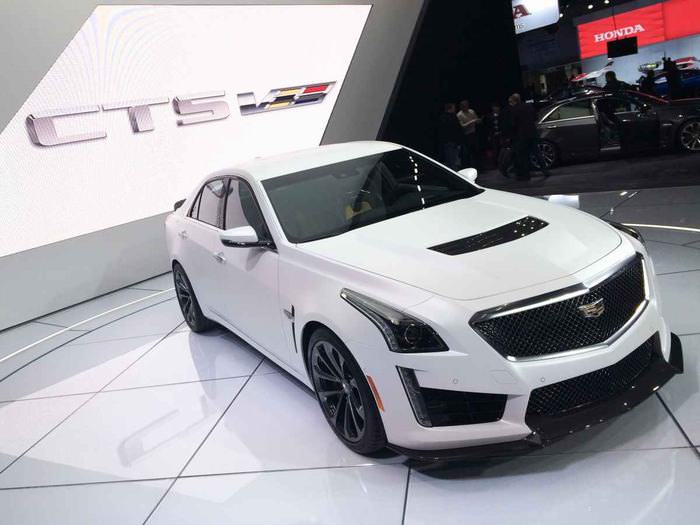 If you think sedans are boring, Cadillac has news for you. The CTS-V packs a 640HP, V8 engine, capable of going from 0-60 (0-100) in 3.7 seconds and reaching 200mph (320Km/h) speeds. It's basically the Corvette Z06 wearing a sedan disguise.
6. Audi Q7
Compared to the 2015 model, the 2016 Audi Q7 is a whole new vehicle. It's lighter, tougher, gets a whopping 138 miles per gallon (58Km per liter) thanks to its hybrid diesel engine and its new multimedia interface feels more like you're on a spaceship rather than in a car.
7. Buick Avenir
The Avenir was the biggest surprise in the show. While it's only a concept, made to show that Buick plans to make their cars more visually pleasing, Buick confirmed that many of the design features will be integrated into future models.
8. Chevrolet Volt
The new Volt is very clearly an upgrade of its predecessor. Its new battery is smaller but packs more power. The fuel consumption and electric-only range have increased, and the rear seat can now handle three people. The price is expected to be similar to the 2015 model.
9. Hyundai Santa Cruz Crossover Truck Concept
Despite it being only a concept, Hyundai says they're "seriously considering" making it a commercial vehicle. It's the slickest looking pickup I have ever seen, and proof that you don't need to have a huge, hulking vehicle if you need a cargo-bed. If you think that the cargo-bed in this car looks small, you'll me happy to know that the tailgate can slide out, giving you more room.
10. Ford Mustang Shelby GT350 R
This street-legal racecar has a powerful V8 engine, cranking out over 500HP and will feature Ford's revolutionary magnetic suspension. If you think you'll get enjoy any comforts in this car, like air conditioning or rear seats – you're sorely mistaken. The Mustang Shelby GT350 R is meant for nothing but speed!
All images courtesy of popsci.com