Julita Chudko is an adventurous Polish photographer who has scaled the Tatra Mountains to take some of the more beautiful landscape photos of a place I've ever seen. Through her lens, she has captured the colors, the haze and the glorious open spaces below her so perfectly, I feel I have intimate knowledge of this area.
If you'd like to see more of her works, visit her website or facebook page.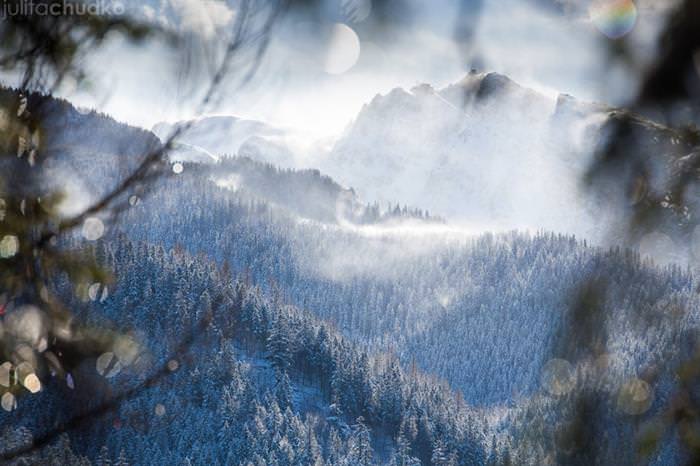 The Tatra Mountains are a mountain range that forms a natural border between Slovakia and Poland. They are the highest mountain range in the Carpathian Mountains. The Tatras should be distinguished from the Low Tatras which are located south of the Tatra Mountains in Slovakia.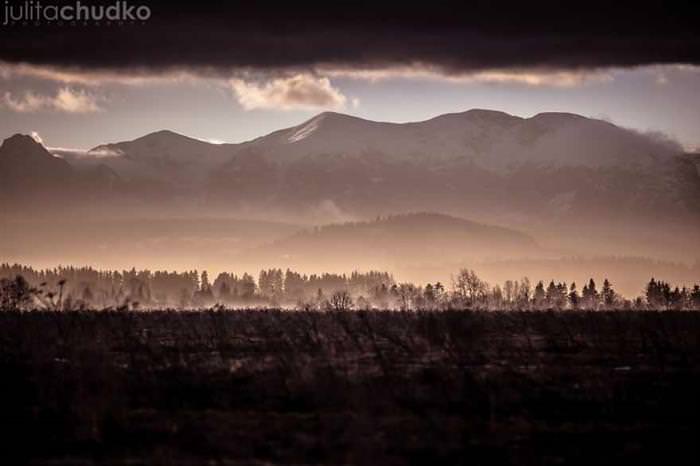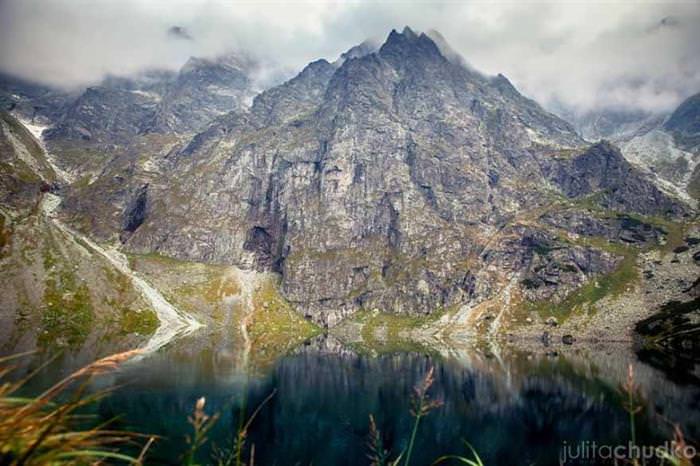 The mountains occupy an area of 785 square kilometres (303 sq mi), of which about 610 square kilometres (236 sq mi) (77.7%) lie within Slovakia and about 175 square kilometres (68 sq mi) (22.3%) on the territory of Poland. The highest peak called Gerlach, at 2,655 m (8710 ft) is located north of Poprad. The highest point in Poland, Rysy, at 2,499 m (8200 ft).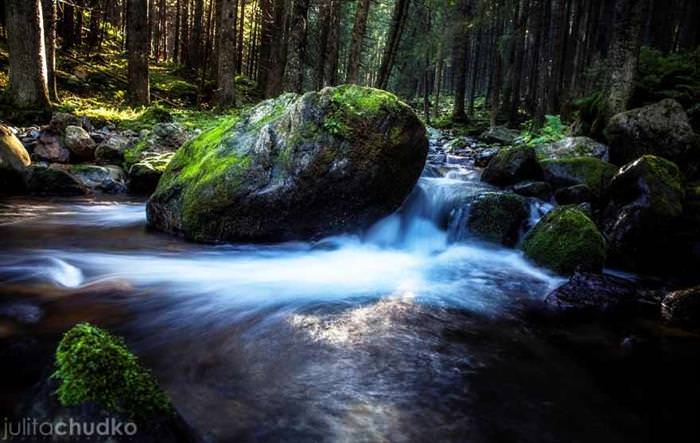 This beautiful place is protected by law by the establishment of the Tatra National Park, Poland and the Tatra National Park, Slovakia, with membership in the World Network of Biosphere Reserves of UNESCO.
Temperatures range from −40 °C (−40 °F) in the winter to 33 °C (91 °F) in warmer months. Temperatures also vary depending on altitude and sun exposure of a given slope. Temperatures below 0 °C (32 °F) last for 192 days on the summits.
The Tatra Mountains are home to many species of animals: 43 mammals, 200 birds, 7 amphibians, 2 reptiles and many other kinds of life.
The most notable mammals are the Tatra chamois, marmot, snow vole, brown bear, wolf, Eurasian lynx, red deer, roe deer, and wild boar. Notable fish include the brown trout and alpine bullhead.
H/T: BoredPanda.com
Additional information: Wikipedia