Come test your knowledge of random trivia with this fun interactive version of the popular trivia game show. There have been a handful of contestants who successfully answered the million dollar question. Will you be the next one? Good Luck!
Please scroll below the game for specific instructions.
How to Play the Game:
Press the Enter button on your keyboard to begin the game.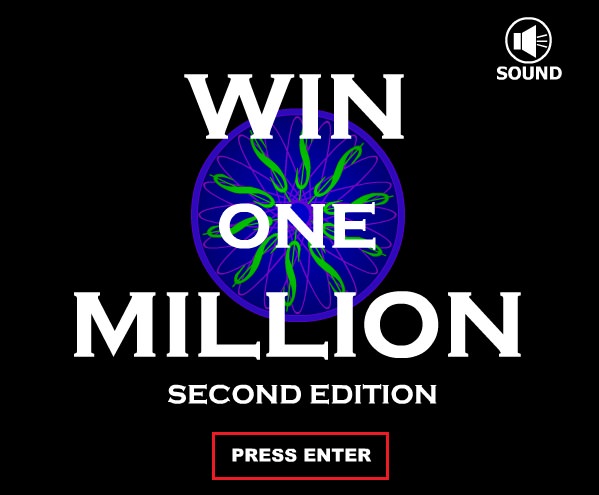 You also have the option to turn off the Sound on the upper right-hand corner.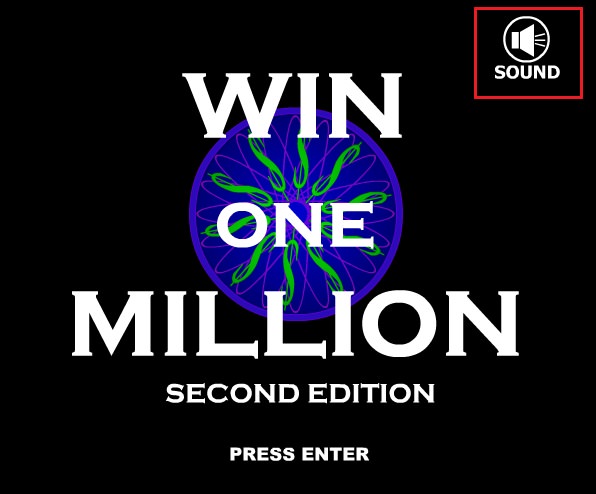 Instructions:
You will now see the main title screen. You can click on the Instructions option for more info about the game.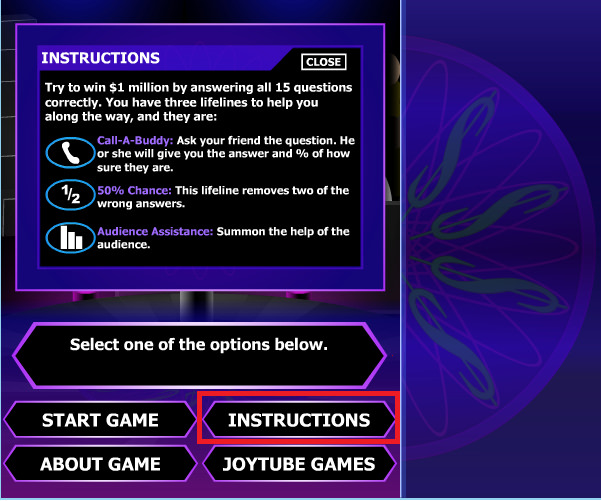 Cover image by: sonicwwtbamfangamer2