It's not very often you stumble across a collection of vintage cars worth millions of dollars, especially on a family owned farm! 60 vintage cars from the early 1930's-1950's were found, just laying around collecting rust on a farm in western France.
The rare collection once belonged to French transport entrepreneur, Roger Baillon.
Baillon's grandchildren are the lucky heirs, and they're planning to auction off the vintage car lot next year. Among the prized vehicles, is a Talbot-Lago once belonging to King Farouk of Egypt! The antique collection could fetch anywhere over £12 million, and will be up for auction in Paris on February 6th, 2015.
A Collection of Rare Vehicles Accumulating Rust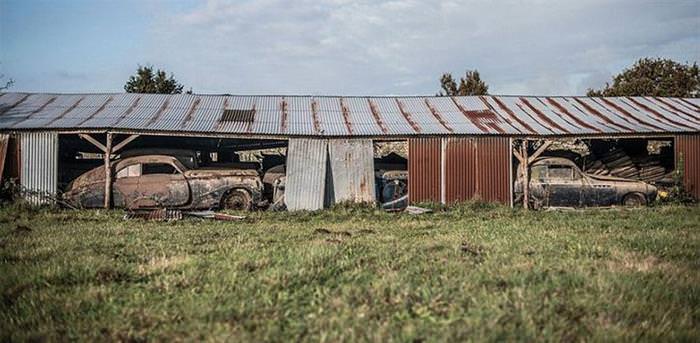 A Closer Look at the Prized Collection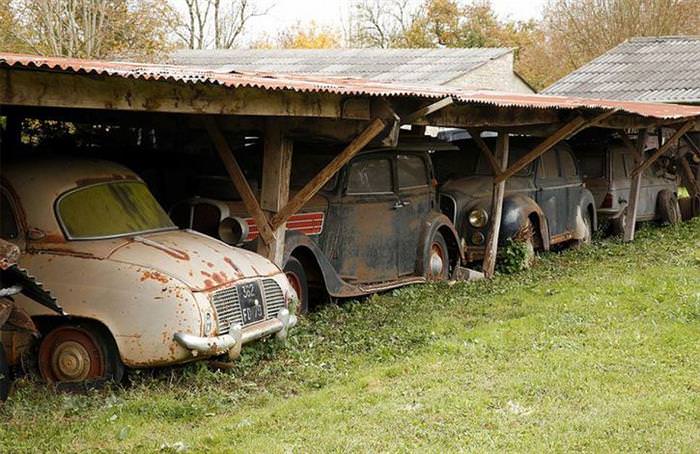 A Facel Vega to the Left and a Talbot-Lago to the Right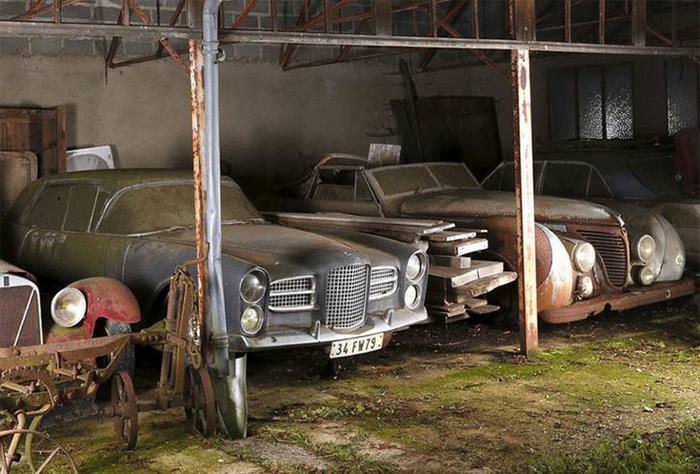 These Cars Were Kept Hidden for 50 Years!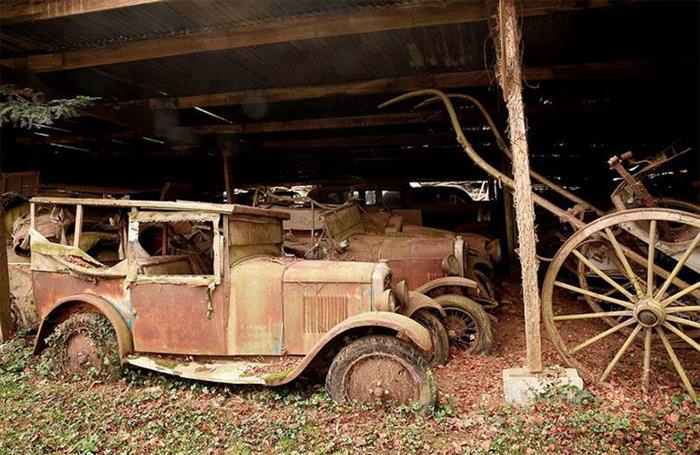 A Grassy Camouflaged Treasure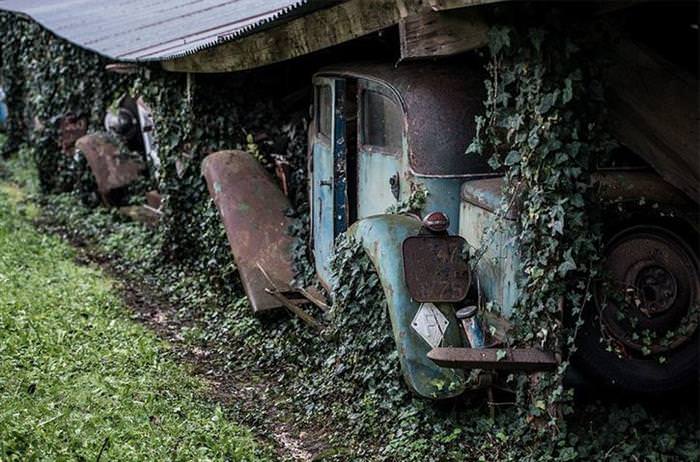 A Closer Look Inside the Barn
A Talbot-Lago T26 Cabriolet That Once Belonged to King Farouk!
Rust Chewing Away on the Antique Vehicle
The Original Paint Job Barely Noticable Anymore
A Vintage Maserati A6G 200, One of Three in Existence
50 Years of Rust!
Some Cars Will Be Auctioned As Spare Parts
A Vintage Car Awaits It's New Owner
A Well Kept Family Secret
A Rare Ferrari 250 GT California SWB. Only 37 Exist Today!
Just How Much Will These Antique Cars Fetch?
The Fortunate Grandchildren
source
(H/T: boredpanda.com)