It's a sad fact, but a very real one, that war is part of our culture, part of our history. Almost every generation in history has had to contend with it, and so it becomes part of our heritage. But even tools of war may have their beauty, and these rare and special weapons are no different. Explore this series of exceptional and rare artifacts of war.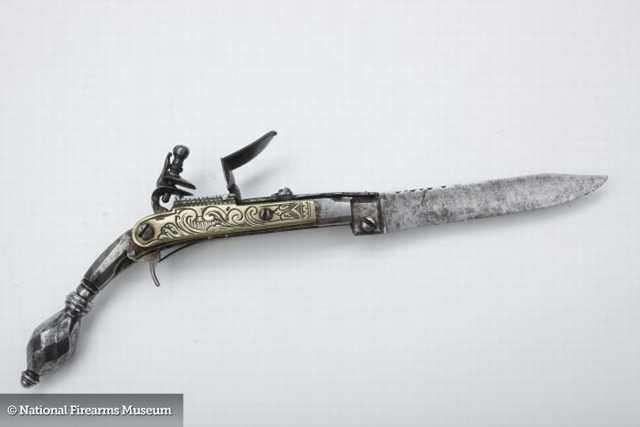 All Metal Flintlock Knife Pistol - 9mm cal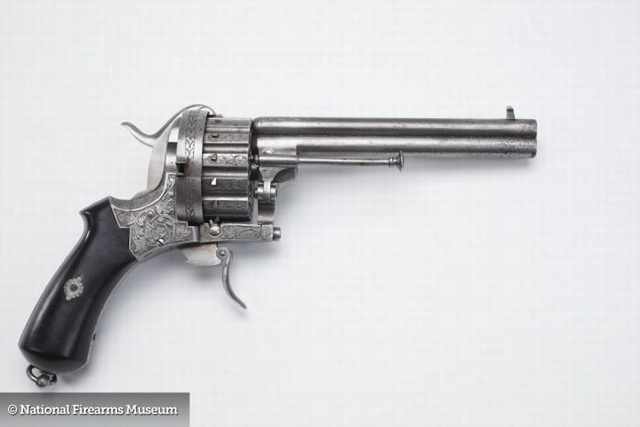 Belgian Pinfire Revolver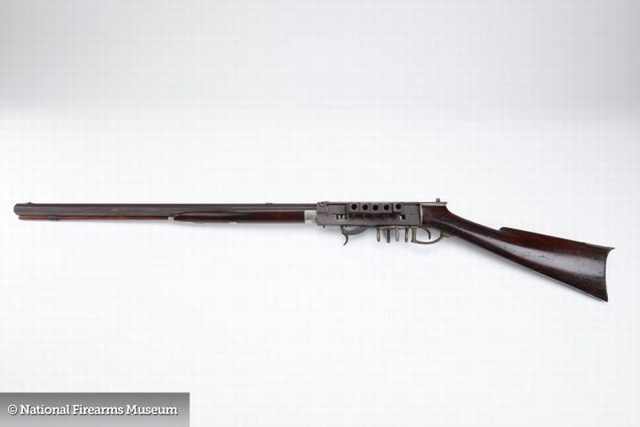 Bennett & Haviland Many Chambered Revolving Rifle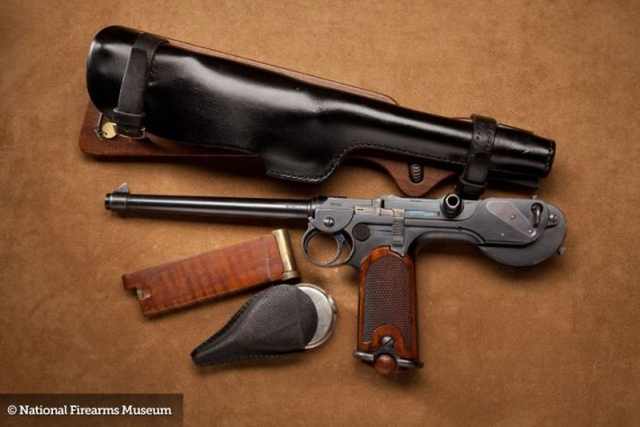 Borchardt Pistol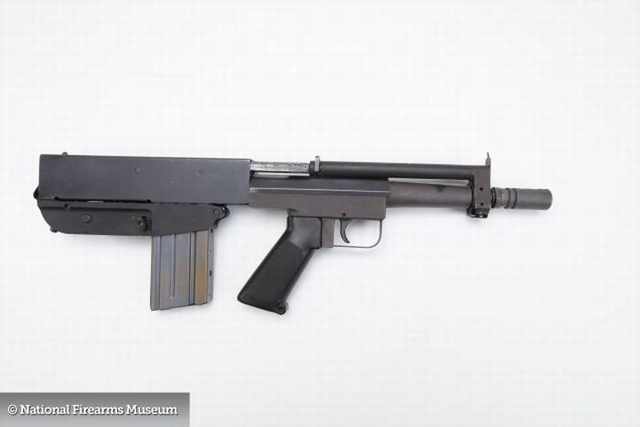 Bushmaster Semi Automatic Pistol
Chicago Firearms Co Protector Palm Pistol
Colt Model 1855 Revolving Percussion Military Rifle
Comblain Double Action Pocket Revolver - 7mm ca
Dardick Series 1500 Pistol
Deleaxhe Apache Pistol - 7mm cal
Dreyse Needle Fire Revolver - .45 cal
Dumonthier Pinfire Revolver with Dagger - 8mm cal
Early Ball Butt Dag Wheellock Pisto
European Ten Shot Harmonica Pistol - 9mm cal.
Evans Rifle Co Lever Action Repeating Military Musket
Flintlock Eprouvette
Flintlock Knife Pistol - 11mm cal
Galand Revolver
Gardner Gun - .45 cal
Gatling Battery Gun - .50-.70 ca
Gatling's Battery Gun - .45-.70 cal
Joalland All Metal Pistol - .45 cal
M.A.S. Model 1938 Submachine Gun
Mariette Pepperbox Pistol - .32 cal
Marquis Nazi Belt Buckle Pistol.
Marquis Nazi Belt Buckle Pistol.
Miniature Cased Collier Revolving Flintlock
Miniature Cased Pistol
Miniature Gatling - .11 cal.
Miniature Hotchkiss - .45 cal.
Montlahus Palm Pistol - .22 cal
Percussion Cane Gun
Percussion Eprouvette
Quackenbush Model 1886 Bicycle Pump Rifle
Russian Double Barrel Knife Pistol - 12mm cal.
Russian PTRD Sniper rifle
Shattuck Palm Pistol - .32 cal
Sundial Signal Gun - .30 cal
Trabuzio Palm Pistol
U.S. General Motors Guide Lamp Division Liberator Single Shot Pistol
U.S. Springfield Model 1855 Pistol Carbine
Vietcong Slam Fire Blow Back Rifle
Watson Tinder Lighter
Werder Single Shot Pistol
Colt Gatling U.S. Navy Model - .45 - .70 cal