This is the season of lights, and no matter what holiday you celebrate or practices you observe, this is the time of year when lights take center stage. Here are some of the most beautiful celebrations of light all around the world!


Holiday Display, Tokyo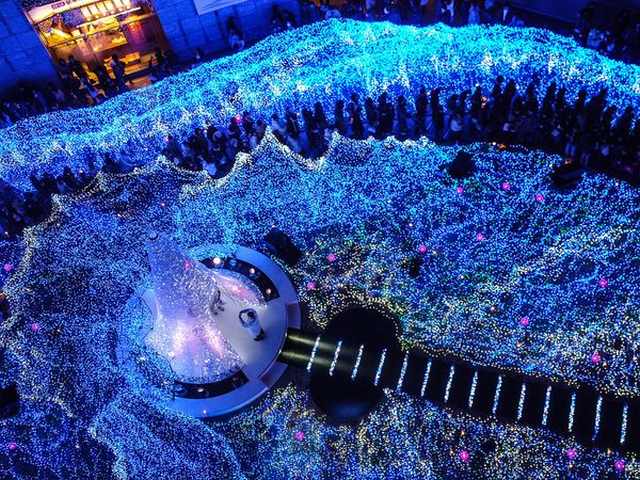 This stunning display of Christmas lights is showcased every year in downtown Tokyo. Photo: Hiro Kurashina.

Colorful Lanterns, Tokyo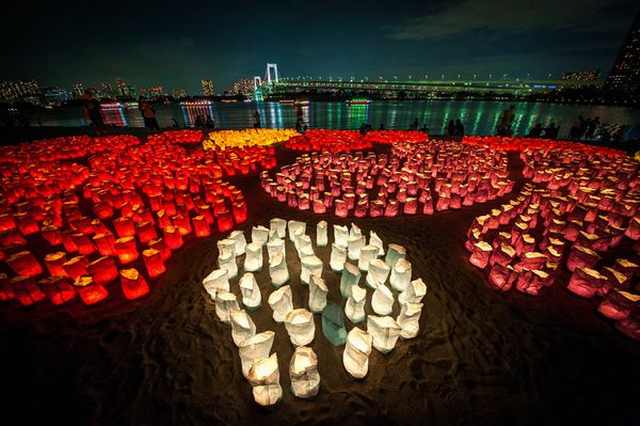 In Odaiba, Tokyo, Japan, this stunning lantern art is created every year. Photo: Danilo Dungo.

The Vancouver Skyline, Canada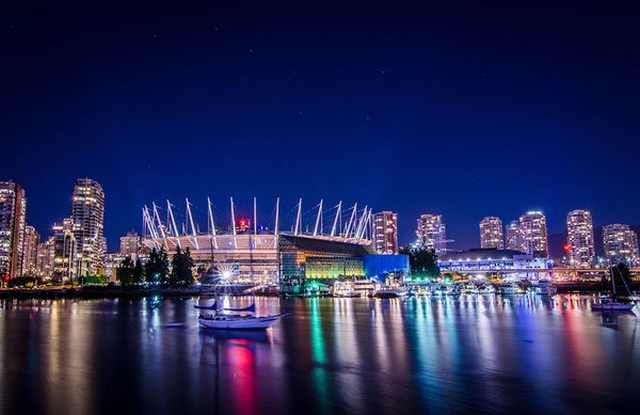 A beautiful view of the colorful and dynamic Vancouver skyline. Photo: Wayne Hsu.
Floating Lights, Vietnam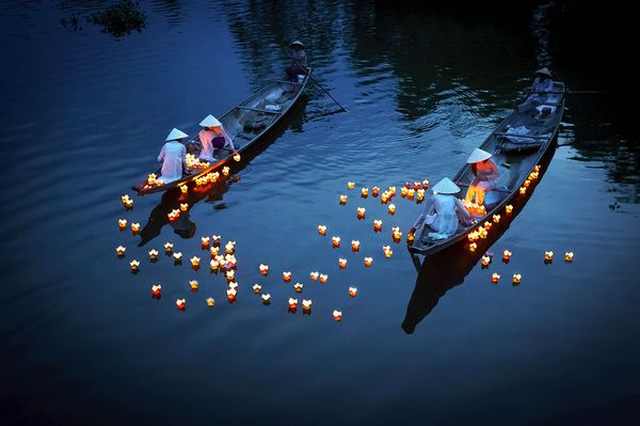 Girls wearing traditional ao dai dresses in Hue, a city in central Vietnam, drop floating candles on the river to mark their prayer for the dead. Photo: Mai Phuong Nguyen Tran.

Xewkija, Malta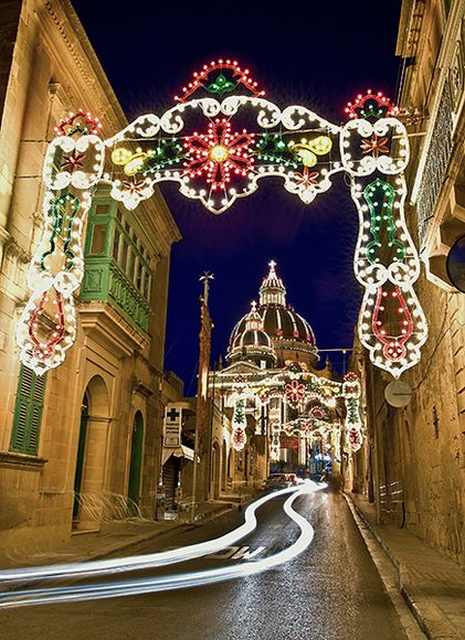 The church of the small village of Xewkija, ready to celebrate the annual festival of St. John the Baptist. Photo: Ted Attard.

Yi Peng Festival, Thailand

In an annual festival celebrated throughout Thailand, this holiday of floating decorations and lights originates in the Thai tradition of building buoyant decorations and floating them in the river. This image is of Buddhist monks looking up as thousands of lanterns light up the night sky. Photo: Justin Ng.
BAPS Temple, Illinois

This temple that belongs to a Hindu socio-spiritual organization is located just minutes from Chicago. Photo: Bogdan D.

The San Francisco Bay Bridge

The Bay Bridge lights up the night with 25,000 LED lights. Photo: Alex Mizuno.
Christmas Lights, Portugal

A beautiful display of Christmas lights on a small cabin in Portugal. Photo: Andre Farinha.

Christmas Market, Estonia

Exactly how you would image the perfect winter wonderland, in Tallinn, Estonia. Photo: Risto Hunt
Correfoc, Spain

A famous Catalan festival called correfocs, individuals dress as devils and light fireworks. Photo: Guido Iafigliola.

Dragon Lights, China

This dragon was constructed out of recycled plastic bottles and lit up with LEDs. Photo: Chen Guofeng.

A Cemetery in Dhaka, Bangladesh

A woman praying at a gravesite in Bangladesh. Photo: Sheikh Mehedi Morshed.

Doha, Qatar

A dhow, a traditional Arab sailing vessel, all lit up and stationed in the bay of Corniche Doha. Photo: Vikas Kaushik.
Eiffel Tower, Paris

Photo: Catie Prechtel.

Cordillera Huayhuash, Peru

The Laguna Carhuacocha camp all lit up at nighttime. Photo: Sorin Rechitan.
Jerusalem Church

In the world's holiest city, the celebrations of light in the various churches, synagogues and mosques are endless. Here, a boy lights candles in celebration at a church. Photo: Afif Amireh.

The London Eye

A beautiful ring of light lights up London town. Photo: Neloy Bandyopadhyay.

Manarola, Italy

Lights dance in this beautiful town in northern Italy. Photo: Paul Hogie.

Marrakech, Morocco

Traditional Moroccan-style lanterns on sale in the famous market at Marrakech. Photo: Elena B.

A Young Monk, Myanmar

In Bagan, Myanmar, a young monk prays under a Buddha statue.
Notre Dame Basilica, Montreal

Lit up in celebration of the Christmas spirit. Photo: Vinod Roshan.

Petra, Jordan

The UNESCO World Heritage site used to be the home of the Nabateans 2,000 years ago, but today it is a spectacular tourist attraction in Jordan. Photo: Raymond Choo.
Pitlochry, Scotland

A gorgeous light show in Scotland. Photo: Eddie Bayne.
Ranohira, Madagascar

Neon lights light up a motel in the sadly underdeveloped country of Madagascar. The photographger took the picture because the colors of the lights are so close to the Malagasy flag. Photo: Michele Martinellik.
The Shanghai Lantern Fesitval

Photo: Ye Conghui.
The Shanghai Highway

A stunning view of Shanghai's highways lit up blue and yellow at night. Behind the lights, the bustling city of Pudong. Photo: Paul Reiffer.