Ads aren't just for selling products. Sometimes ads can be used to deliver a message of utmost importance, whether it is one you agree with or not, that is up to you, but you cannot help but admire the clever and at times very intelligent ways social commentary ads pierce your defenses and almost make you listen.
Global Action In The Interest of Animals: Plastic Bags Kill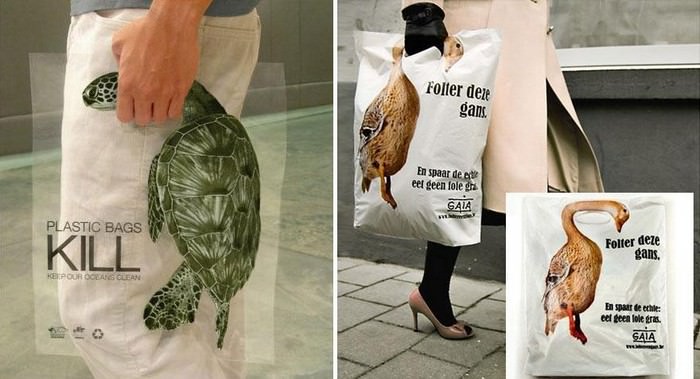 Liking Isn't Helping. Be A Volunteer. Change A Life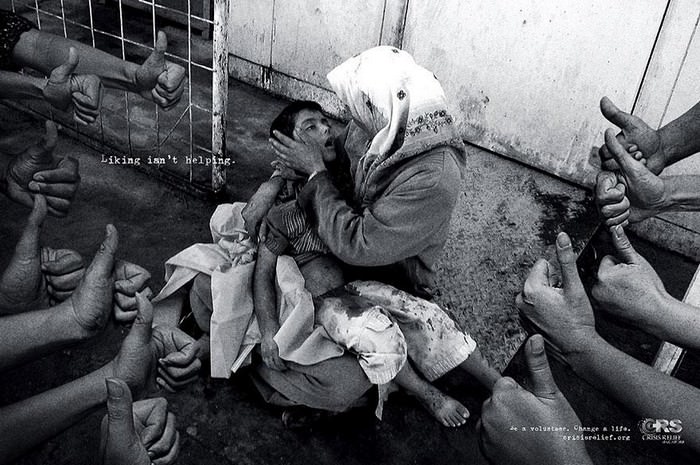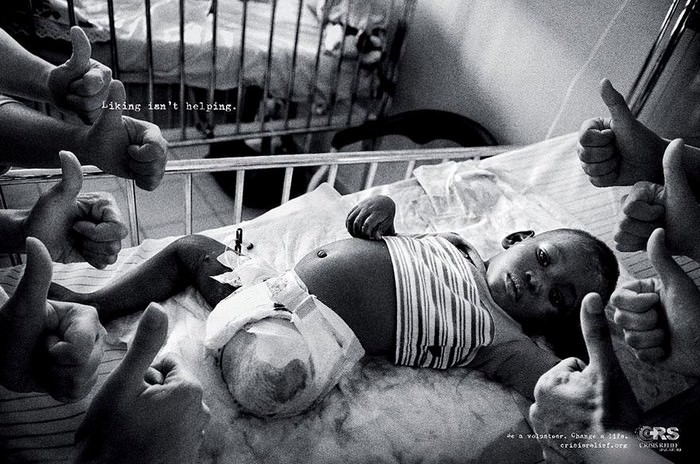 Save Paper – Save The Planet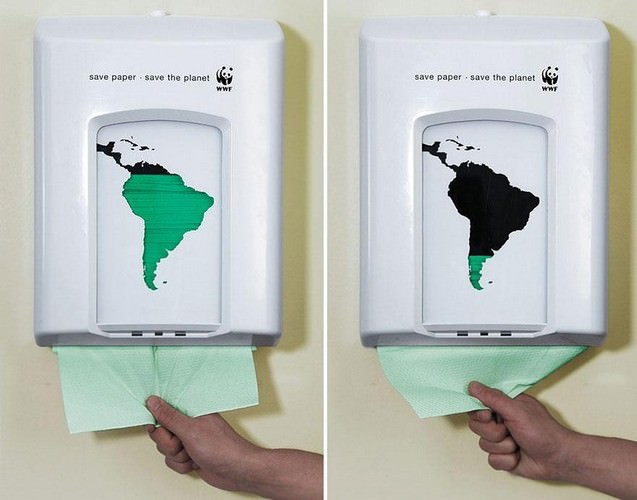 Torture Victims Are People Just Like You And Me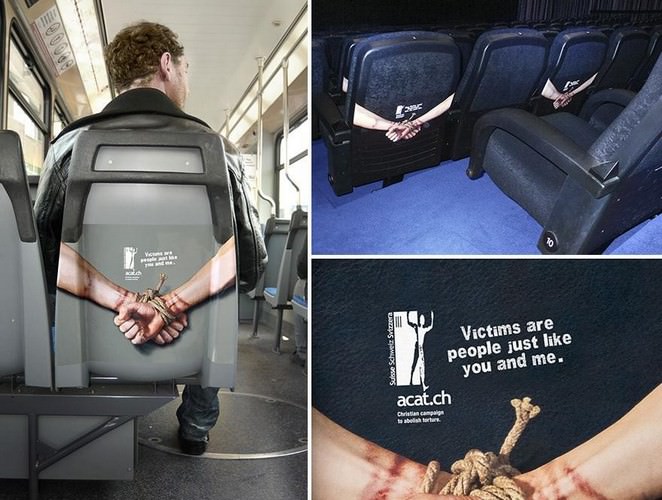 You're Not A Sketch. Say No To Anorexia
Premature Ending: "If you smoke, statistically your story will end 15% before it should."
World Wide Fund For Nature: Frightening vs. More Frightening
Deforestation And The Air We Breathe: Before It's Too Late
Elm Grove Police Department: Slower Is Better
See how easy feeding the hungry can be?
Air Pollution Kills 60.000 People A Year
Bangalore Traffic Police: Don't Talk While Driving
Child Soldiers: It's Not Happening Here, But It's Happening Now
Distracted Driving: Think Of Both Sides
Every 60 Seconds a Species Dies Out. Each Minute Counts
Sexual Predators Can Hide In Your Child's Smartphone
Smoking Causes Premature Aging
Neglected Children Are Made To Feel Invisible. Stop Child Abuse Now
Sleepiness Is Stronger Than You. Don't Drive Sleepy
Causing Cancer By Yourself
For The Homeless, Every Day Is A Struggle
Animal Abuse And Shelters: Same Pet, Different Owner
Deforestation Continues With The Turn Of A Page