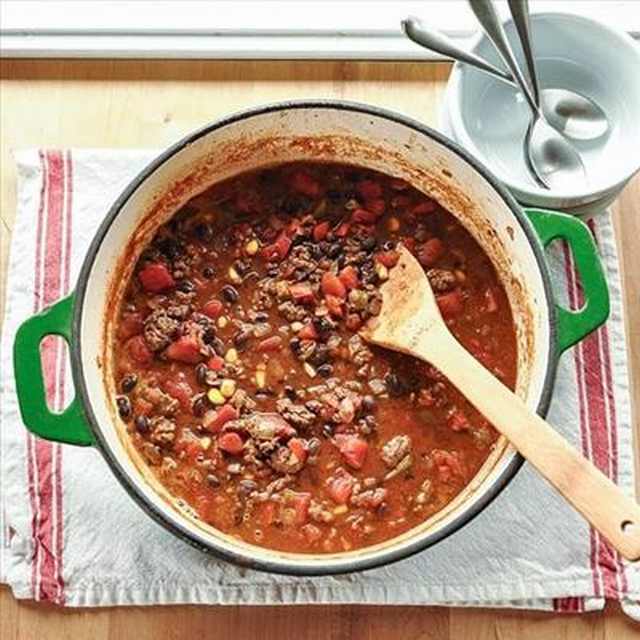 Recipe makes: 8-10 servings

Ingredients:

1 - 1 1/2 pounds of ground meat or chunk roast sliced into cubes
1 large onion, diced
1 red bell pepper, diced
1 green bell pepper, diced
1-2 other vegetables like celery, carrots or zucchini, diced
2-3 cloves of garlic, minced
Seasonings:
1 tablespoon chili powder
1 teaspoon cumin
1 teaspoon oregano
2 teaspoons salt, or to taste
1 cup of amber or brown ale or red wine
3 cups chicken, vegetable or beef broth
1 28 oz. can of diced tomatoes
3 cups cooked black beans, pinto beans or kidney beans
1 cup fresh or frozen corn kernels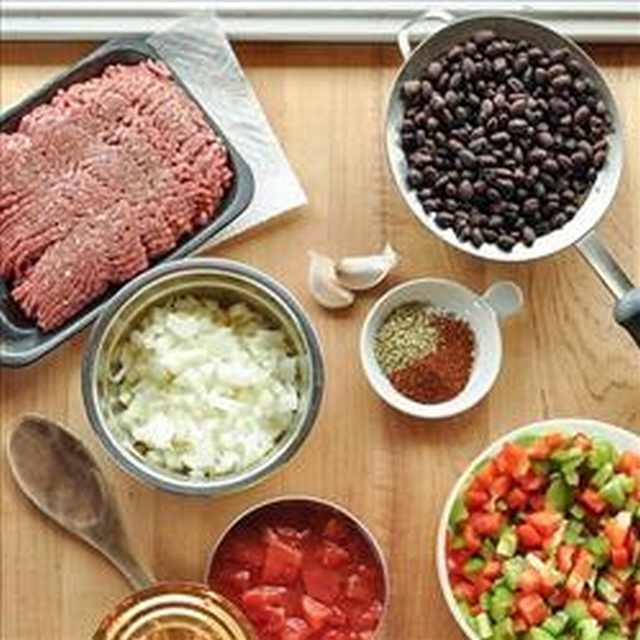 For serving:
Shredded cheese, sour cream, diced avocado, chopped scallions, hot sauce

Begin by browning the meat. Warm a tablespoon of oil in a Dutch oven or soup pot over medium heat and brown the meat. Break up and large chunks of ground meat as it browns. Once browned, transfer the meat from the pot to a clean dish.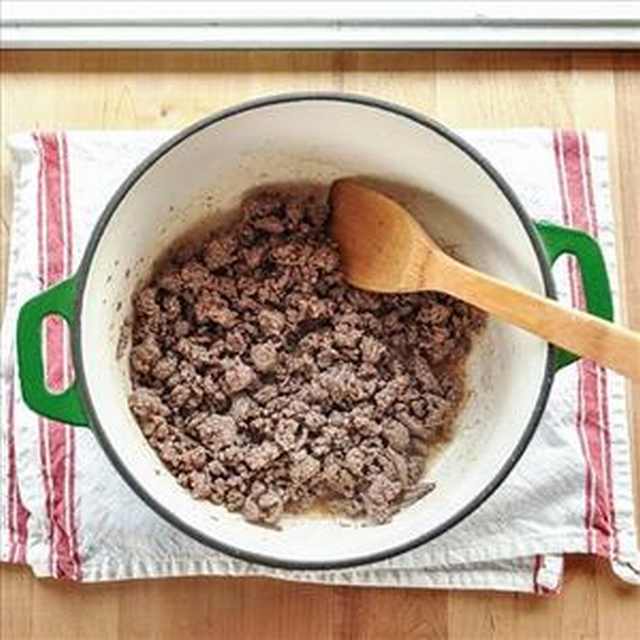 In the same pot used to brown the meat, cook the vegetables. Warm another tablespoon of oil over medium to high heat then add in the onions and cook until they are softened and translucent, for about 5 minutes. Add in the other vegetables and continue to cook until the entire mixture is softened, for about 5-8 minutes. Clear a space in the middle of the pot and add in the garlic (adding it in last keeps its flavor for longer). Cook the garlic until its fragrant, for about 30 seconds, and then stir it into the rest of the vegetables.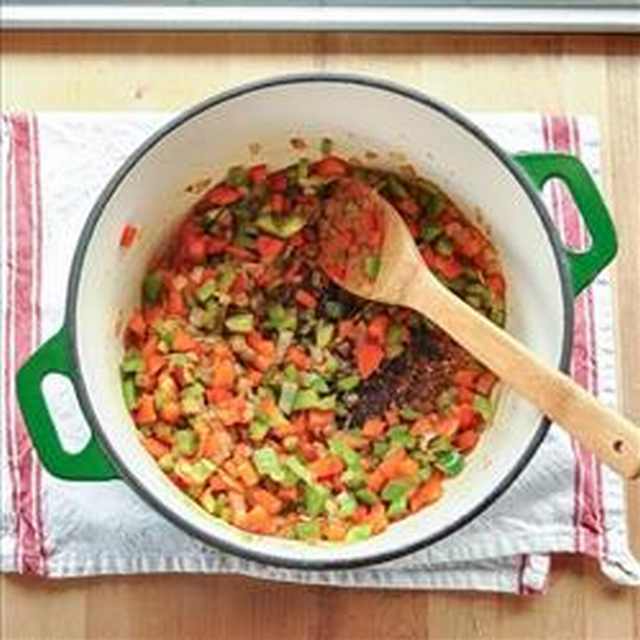 Now add in the seasonings and 2 teaspoons of salt to the pot. Stir until all of the vegetables are coated and the spices are fragrant, for about 30 seconds. Then, pour in the beer or wine to the hot pot. Scrape up the dark, sticky crust on the side as the liquid begins to bubble. Continue to scrape the pot until the wine or beer has evaporated.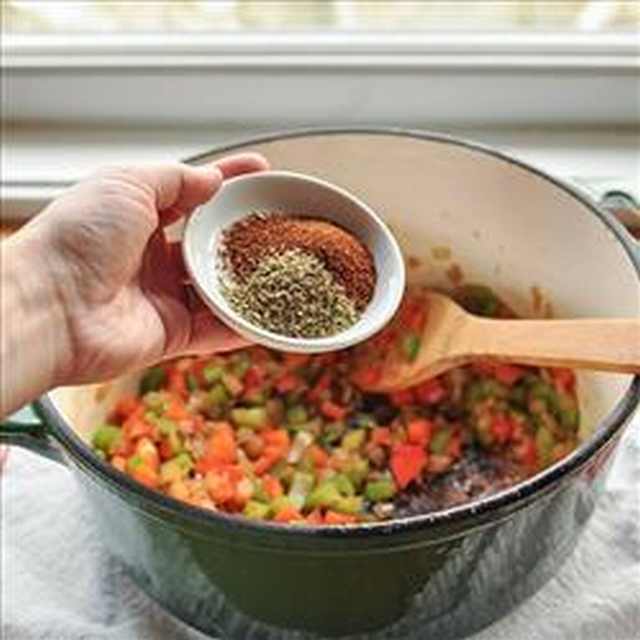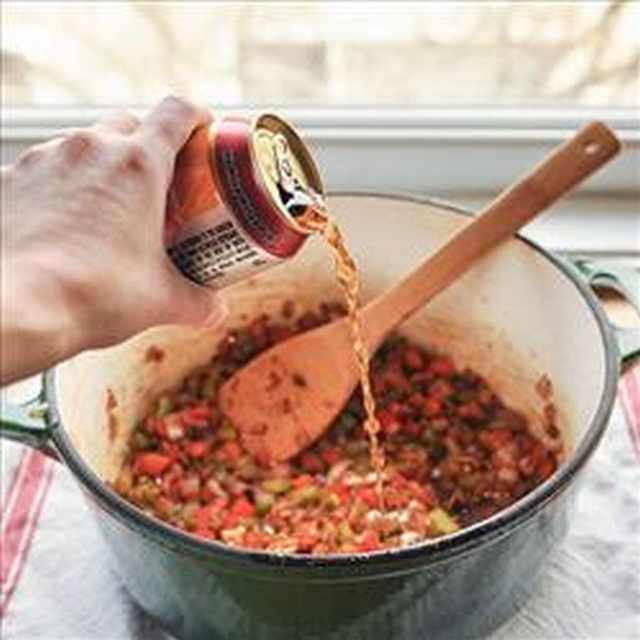 Then, add the browned meat back into the pot. Pour in the broth that you have ready and bring the chili to a simmer. Let it cook for about 45-60 minutes, stirring it occasionally and checking that it's not burnt. The chili will be ready when the meat is tender and the consistency is soupy.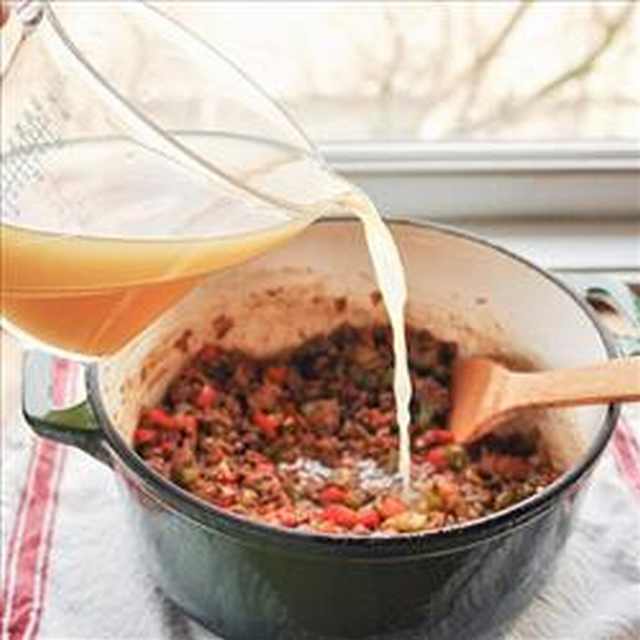 To finish, add the tomatoes, beans and corn to the pot. Simmer together for another 10 minutes, and add more seasonings or salt to taste.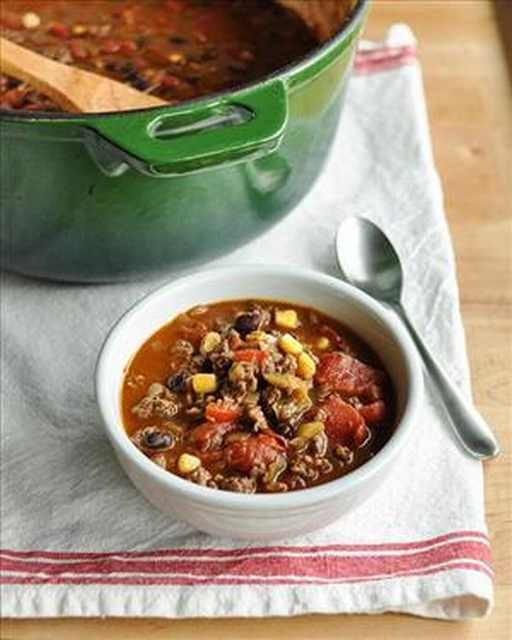 Serve your piping chili with cheese or any other garnishes you like. The chili tastes best the day after its cooked, and it can be frozen in the freezer for up to three months.