The Republic of Singapore is located on the southern tip of the Malay Peninsula just 137 kilometers north of the equator. It is home to a rapidly developing nation that achieved self-government from Malaysia only in 1959. Despite being only 54 years old, this Southeast Asian nation has one of the richest cuisines out there.
Come on a colorful, unique and (we wish) fragrant tour of the magical cuisine of Singapore.
Curry Laksa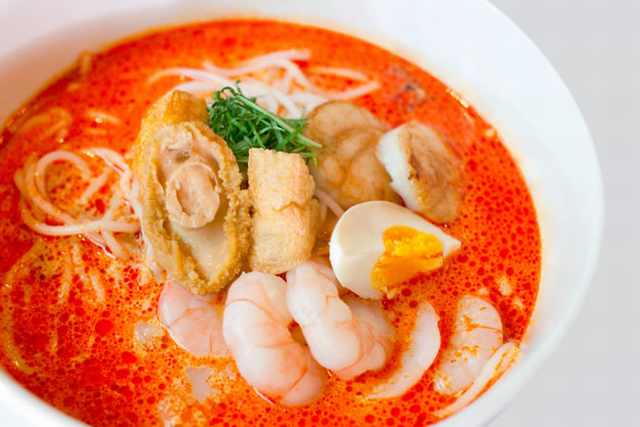 Laksa is a spicy noodle soup from the Peranakan culture of China and Malaysia, which, of course, is closely tied to Singaporean culture. This incredibly delicious soup is made by frying curry paste made of shallots, garlic, ginger, red chiles, coriander, tumeric and dried shrimp and adding chicken stock, coconut milk, lemongrass, sugar and lots of fish sauce. It is traditionally served with rice noodles, shrimp and a hard boiled egg on tip. The combination of the spicy broth with the soft noodles will shock your tastebuds into nirvana.

Chili Crab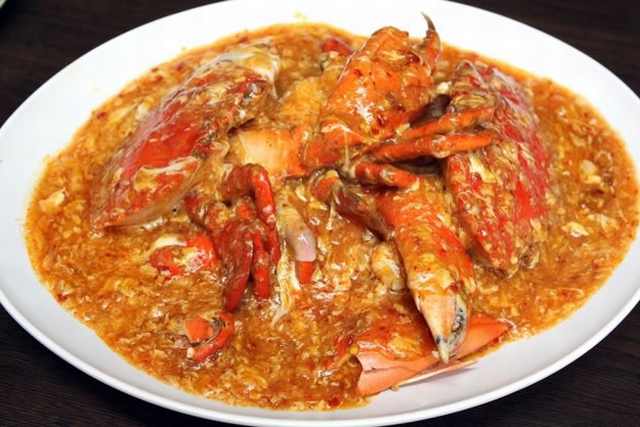 One of the world's most popular crab dishes, and there's good reason for it. A whole crab is cooked in a sweet, spicy and tomato-based sauce. Eggs are often added to the sauce at the end for extra texture. In 2011, chili crab was ranked number 35 on the 'World's 50 Most Delicious Foods' according to CNN. That's because the meat of the crab gets so tender and sweet that it falls out of its shell! If you are going to eat this delicious seafood treat, you better get ready to get your hands dirty!
Singaporean Hokkien Mee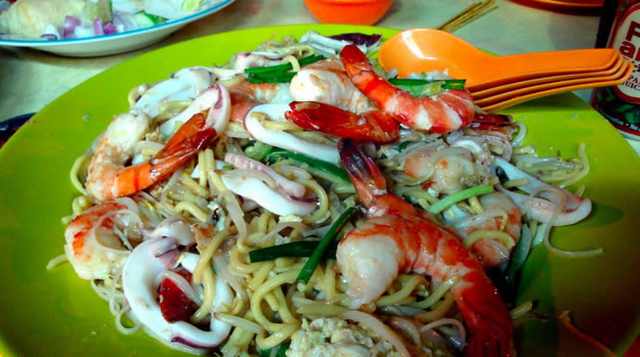 Hokkien mee, or fried noodles, are served all over Southeast Asia in a number of different varieties. This version is uniquely Singaporean because it is made with shrimp, dried prawns, pork and chicken. The vermicelli rice noodles and the yellow eggs noodles are brought together in a shellfish stock. Once the noodles are cooked, they are fried in a wok together with lard, scrambled eggs and fish sauce. The strong pork flavor sometimes overwhelms those that try this delicious dish, but if you are willing to up your cholesterol, try this unforgetable dish.
Nasi Lemak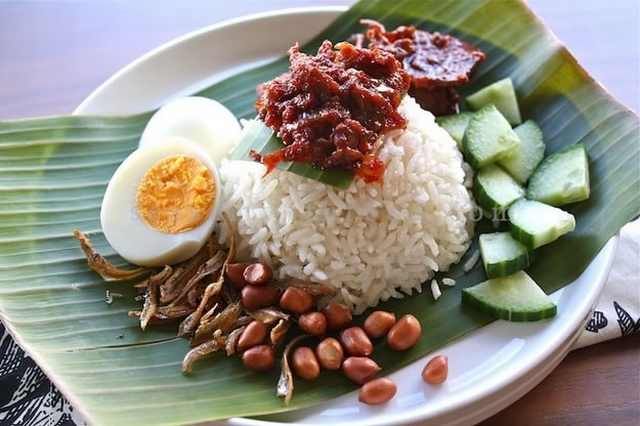 Believe it or not, this dish is usually served at breakfast! The long grain rice is cooked in coconut milk and wrapped in a pandan leaf. It is served with cucumber slices, roasted peanuts, a hard boiled egg, fried anchovies and topped with a sambal chili sauce. All of the different textures and tastes of the food play well together to create a filling and delightful dish.
Sambal Stingray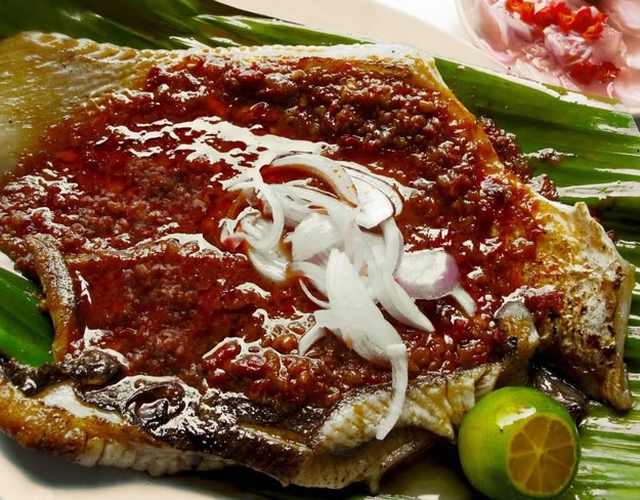 The traditional sambal stingray is prepared by smothering a stingray wing with spicy-sweet sambal chili paste. The wing is then wrapped in a banana leaf and grilled on the open fire. For those timid about spicy, you should know that sambal is similar to the barbeque sauce of Asia, it is smothered on most every piece of meat before it is put on the grill. The stingray is then served right on the banana leaf, and is so soft to pull apart with chopsticks or a fork.
Char Kway Teow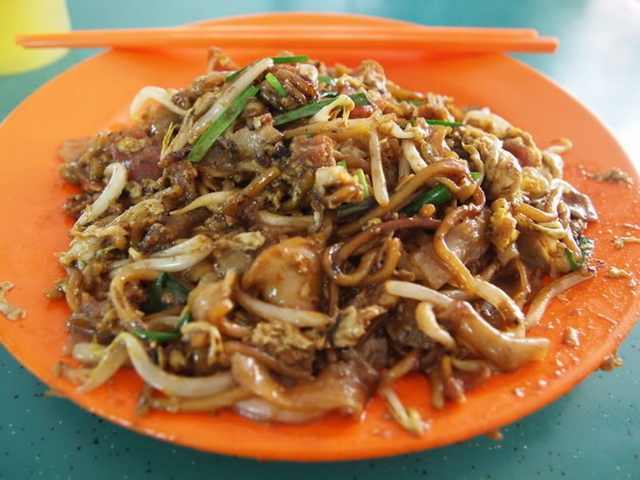 This stir-fried noodle dish is better than most. It is made of thick, chewy and fat rice noodles that are stir fried in pork fat with shrimp, chives, bean sprouts and egg, then coated with a dark and sweet soy sauce. The rich flavors of this dish explain why it is considered a top national favorite in Singapore.
Beef Rendang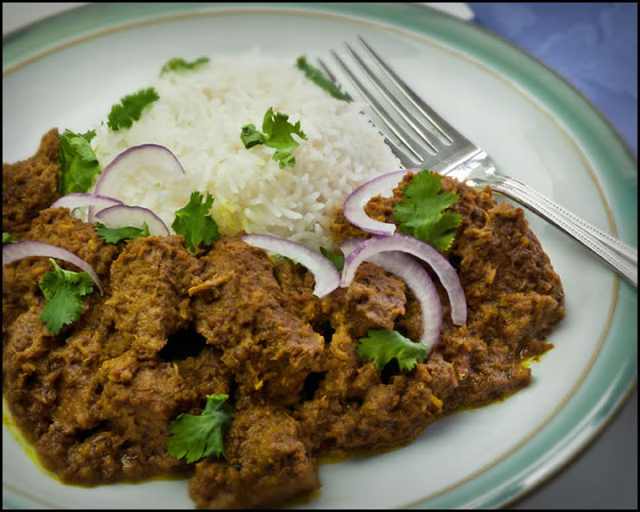 Rendang is a traditional spicy meat dish originating with the Minangkabau ethnic group of Indonesia, but now the dish has spread all over Asia. Cubed beef is braised in a sauce of lemongrass, garlic, shallots, chilies, spices, tamarind, kaffir lime and coconut milk for hours. It's the Southeast Asian version of beef stew and rice. As the meat cooks for hours, the liquid evaporates, the beef absorbs the flavors and gets extremely tender and caramelized. It is usually served with steamed rice and topped with parsley and onion.
Hainanese Chicken Rice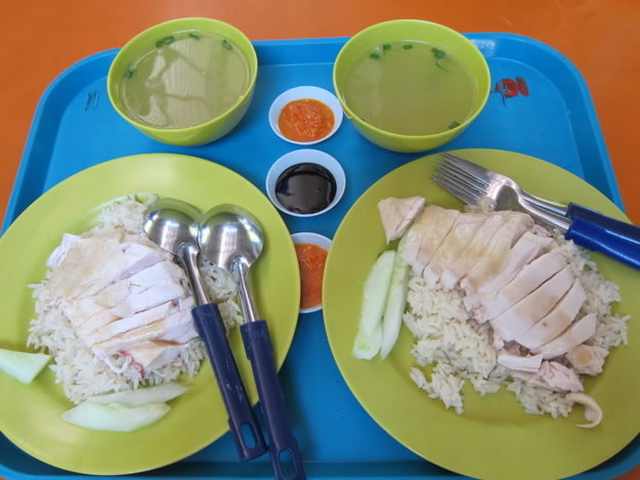 This dish originates in China, although it is usually associated with Malaysian and Singaporean cuisines, and it is extremely healthy for those looking for a balanced meal. The chicken is poached with ginger and pandan leaves and the rice is toasted in oil and cooked in the poaching liquid as well. Lovers of ginger will die for this dish as it is soaked all the way through the delicious chicken.
Fried Carrot Cake (Chai Tow Kway)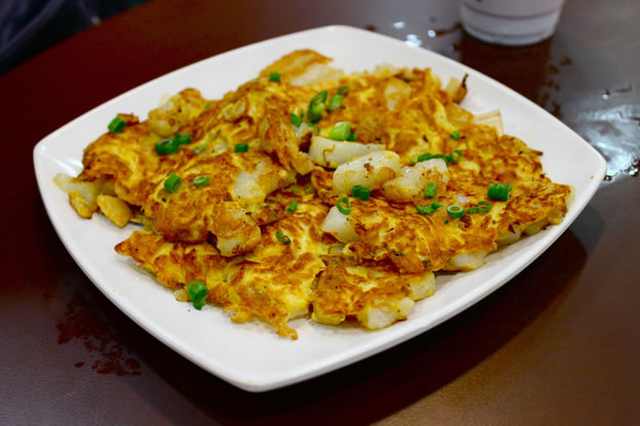 Yes, even cake can be fried! However, this carrot cake has nothing to do with the sweet and frosted one we are familar with. Singaporean carrot cake is a savory dish that's made with 'daikon' radish instead of carrot. The daikon is steamed, mixed with rice flour and water. Then it is friend with an egg (which makes it look at first glance like scrambled eggs), preserved radish and other seasonings. The savory dish is topped with chopped green onions and more preserved daikon.
Nasi goreng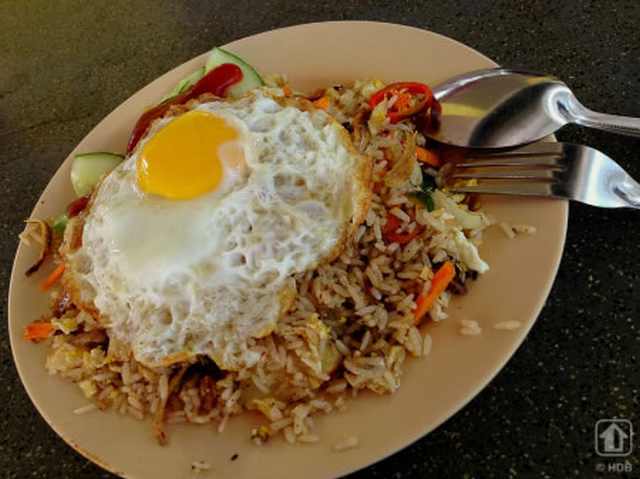 Nasi goreng or 'fried rice' is actually an Indonesian dish that the people of Singapore have adopted as their own. This fried rice is not like the kinds you are used to seeing at your neighborhood Chinese restaurant, however. Day-old rice is stir fried with shallots, garlic, ginger and red chilis, along with various other vegetables and proteins of your choosing. All of this is coated in a sweet soy sauce and then topped with a fried egg on top. This dish has so many falvors that you won't be able to find a favorite.
Char Siew Bao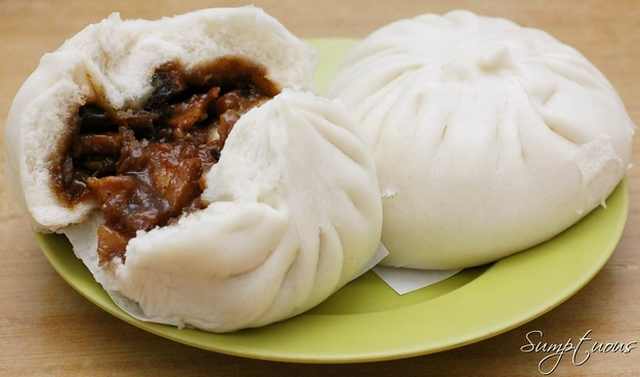 Char siew bao are Cantonese barbeque-filled pork buns or baozi. These delicious dim sum are available at the hawker centers, or open-air food courts throughout Singapore. Their outside is sweet and moist, while the inside is savory and hot.
Kaya Toast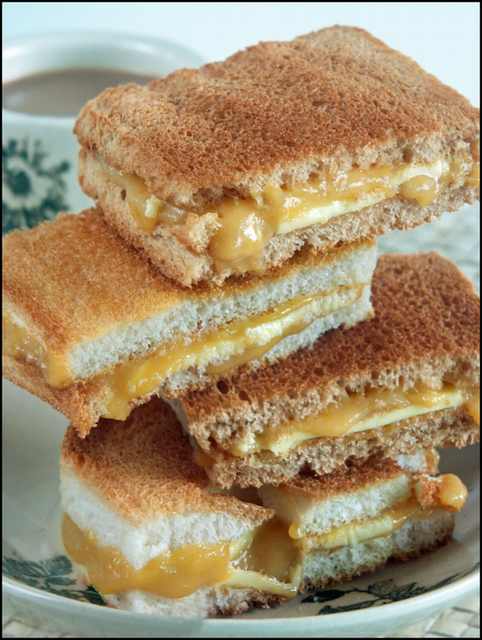 A traditional Singaporean breakfast food made of white toast spread with 'kaya', a sweet coconut egg jam. The jam is almost like a custard make with coconut milk and pandan leaves. The spread is too sweet in every possible way, and sometimes is served with cheese, bacon and other interesting combinations. If you want to try this at home, better use whole wheat bread to save out on at least some of the calories.
Nyonya Kueh Lapis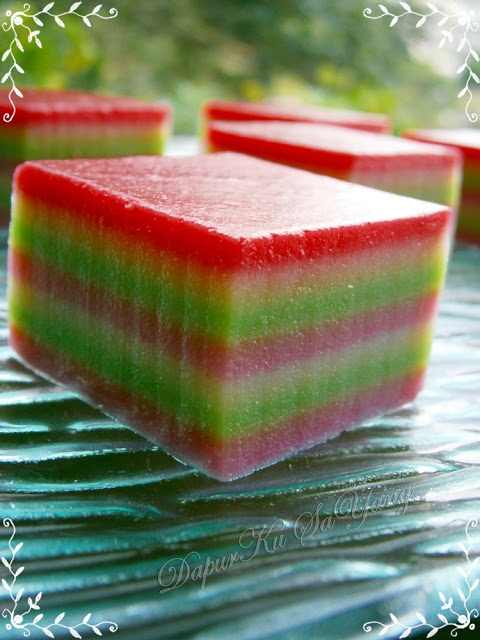 These beautiful small cake snacks are also popular throughout the nations of Southeast Asia. They are made of a mixture of rice flour, tapioca starch, flavored coconut milk, sugar and ground pandan leaves. While these desserts (or just sweet snacks) are brightly colored, they are also very gummy, soft and good!
Roti Prata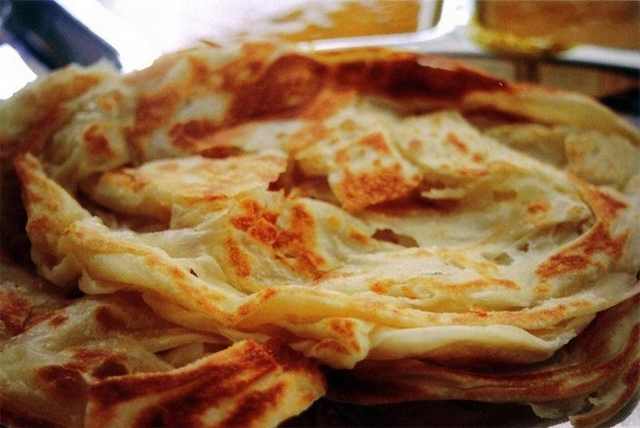 A fried flour-based pancake that is cooked over a flat grill, this delicious bread has taken the entire world by storm. The buttery flatbread texture is created by folding the dough over a number of times to create greasy, airy layers of bread. To finish it off, it is fried in a pan with generous amounts of oil. It is usually served with curries and is sometimes stuffed with eggs and onions. Eating this bread is like having candy for breakfast all of the time!
Even if you can't visit Singapore, you can still absorb its wonderful and rich culture through her mouth-watering food!