There is nothing that says winter and cozying up by the fire more than soup! One of the best and heartiest soups you can make for yourself, friends and family is Italian minestrone soup. It is full of vegetables, smoky bacon and yummy pasta - practically a complete meal! Here is a twist on the traditional minestrone using tortellini pasta and healthy kale. Enjoy!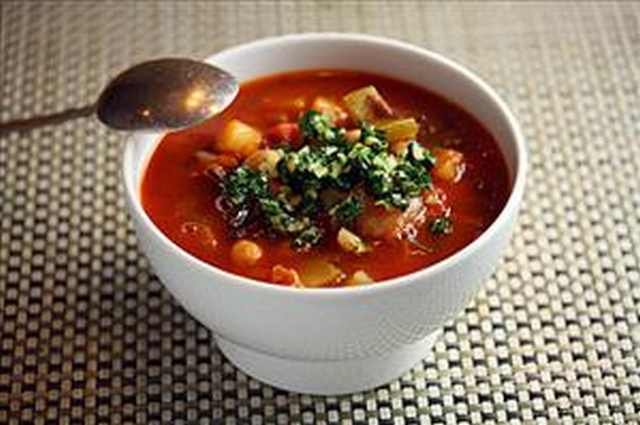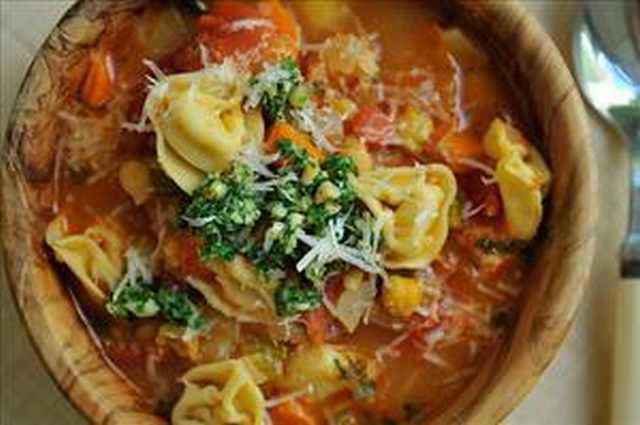 Recipe makes: 6-8 servings

Ingredients:

3 tablespoons olive oil
2 slices all-natural bacon or sausage, chopped into small pieces (the meat is optional but adds a Smokey taste(
1 large onion, peeled and chopped
2 large cloves of garlic, minced
1 leek, trimmed and sliced thinly
3 carrots, peeled and chopped
2 ribs of celery, chopped
1 zucchini, chopped
1 potato, peeled and chopped
4 cups of vegetable or chicken stock (preferably homemade)
1 15 oz. can of cooked chickpeas (or white beans)
1 28 oz. can of peeled tomatoes with juice
Salt
1 cup kale, finely chopped
1 9 ounce package of all-natural cheese tortellini
Grated parmesan cheese for garnish (optional)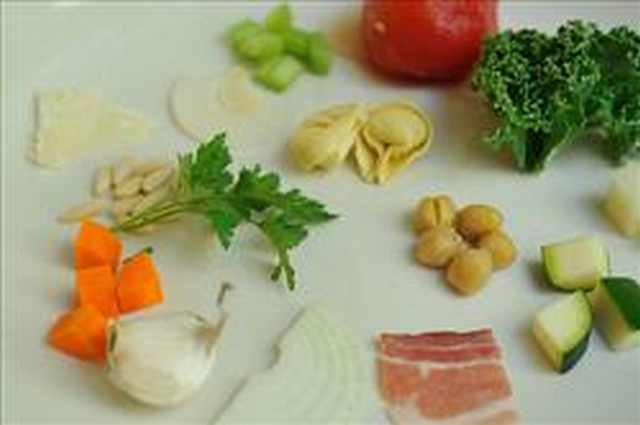 Begin by heating one tablespoon of olive oil in a large pot over medium heat. Add in the bacon or sausage pieces if you are using them, and cooked for a couple of minutes until they start to brown.

Then, add in the additional 2 tablespoons of oil along with the chopped onion, garlic and leek. Continue to cook, remembering to stir occasionally, over medium heat until the ingredients soften. Put in the carrot, celery, zucchini and potato and stir everything together for a minute or two.
Add in the stock, the chickpeas, and the tomatoes, crushing with your hands as you add them. To this, add a few generous pinches of salt. Bring the soup to a boil and then reduce the heat and simmer for about 30-40 minutes until the potatoes are tender.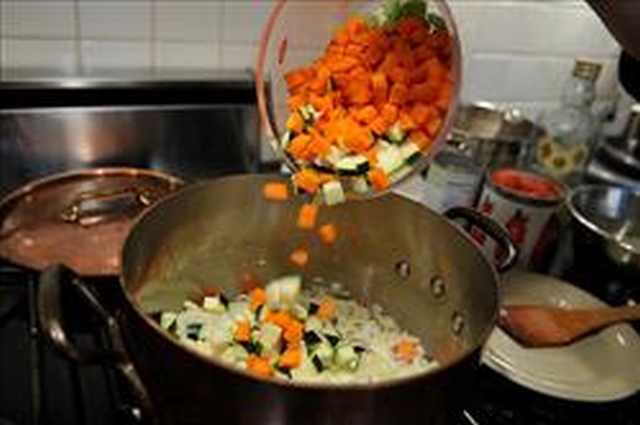 For the finishing touches, add the kale and tortellini. Continue to cook the soup at a simmer for about 5-7 minutes until the pasta is tender and cooked through. Now taste your soup and add salt and pepper if needed. To garnish, add a dollop of pesto, a few drops of balsamic vinegar or grated Parmesan cheese.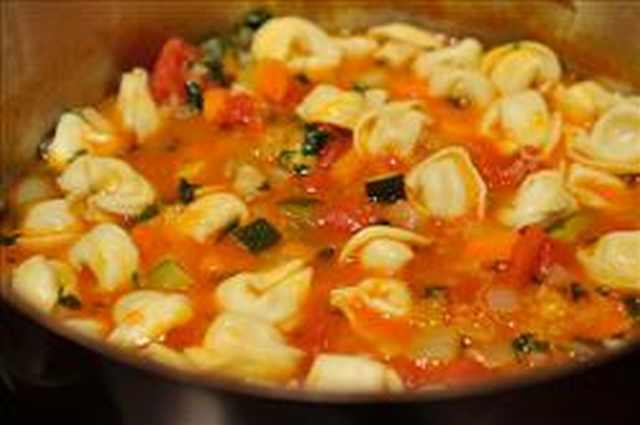 Make a big pot of this warm winter soup to share with friends and family!