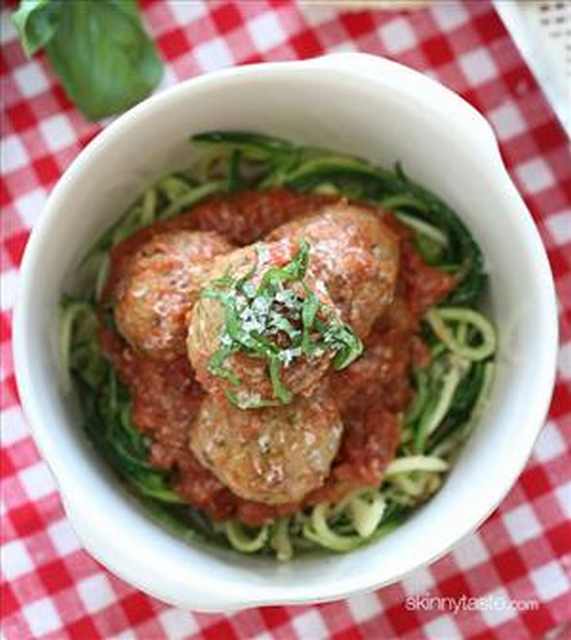 Recipe makes: about 2 servings

Ingredients:

For the meatballs (makes 24 meatballs):

20 oz (1.3 lb) of ground turkey breast
1/4 cup whole wheat seasoned breadcrumbs
1/4 cup of Reggiano Parmigiano cheese, grated
1/4 cup of parsley that has been finely chopped
1 egg
1 large clove of garlic, crushed
1 teaspoon of salt and freshly ground pepper

For the sauce: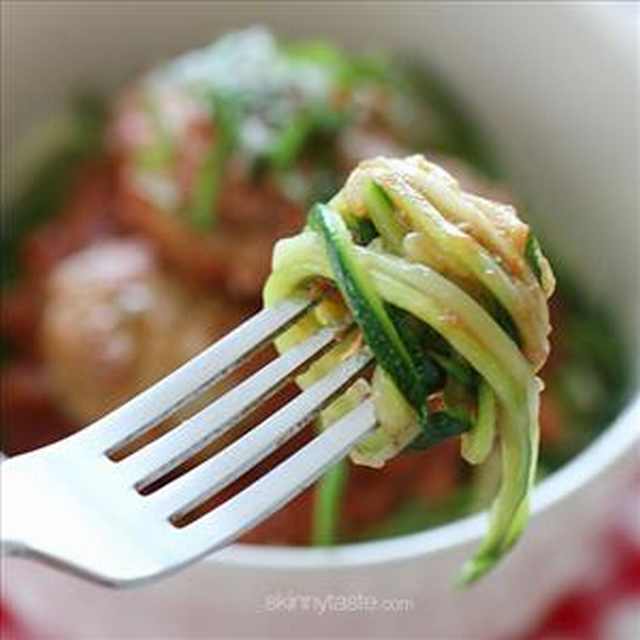 1 teaspoon olive oil
4 cloves of garlic, smashed
2 8 oz. cans of crushed tomatoes
1 bay leaf
Salt and pepper to taste
1/4 cup fresh chopped basil or parsley.

For the zucchini pasta:

2 zucchinis
2 summer squash
Salt and Pepper to taste
Olive oil

Begin by making the meatballs, because these will take longer. In a large bowl, mix together the ground turkey (we chose this meat because it is leaner, but you may also use ground beef), breadcrumbs, egg, parsley, garlic and cheese. Wash your hands and then mix all of the ingredients together well. Then, still using your hands, form small meatballs that are about 1/8 a cup each in size.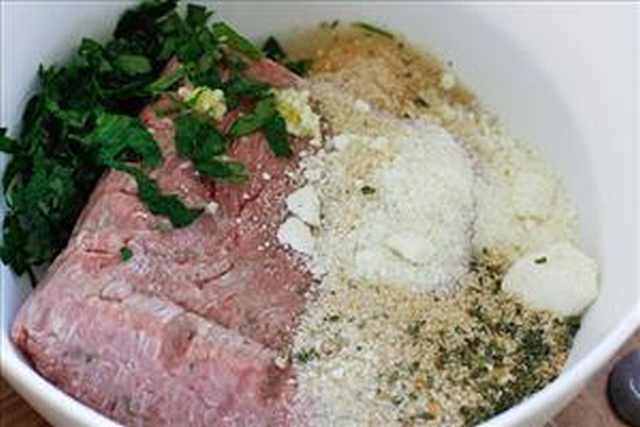 Now for the sauce. In a sauté pan, heat the olive oil at medium heat. Then add in the garlic and sauté until golden. Pour in the crushed tomatoes and add the bay leaf. Let this stew for about 15-20 minutes, stirring occasionally until the mixture gets hot.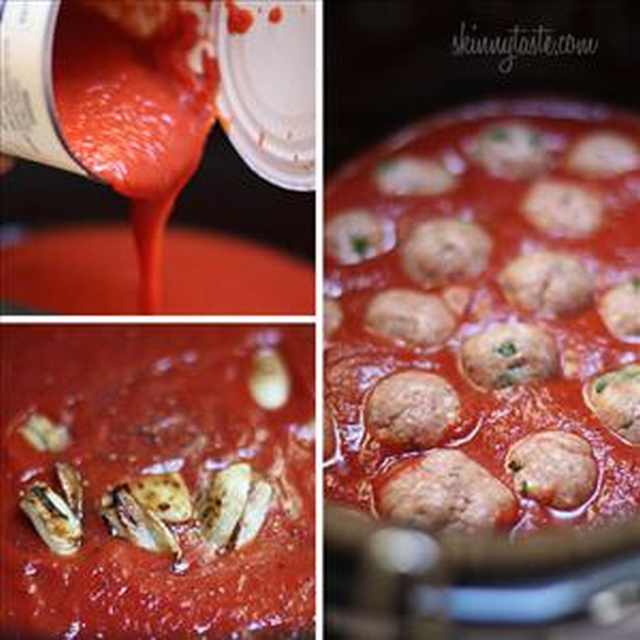 Then, to cook the meatballs, drop them into the sauté pan with the red sauce. Cover the pan and get the heat to low for a little under an hour until the meatballs cook through (they can also be cooked in the oven at a medium heat). Once the meatballs are ready, add salt and pepper, and the chopped parsley and basil if you wish.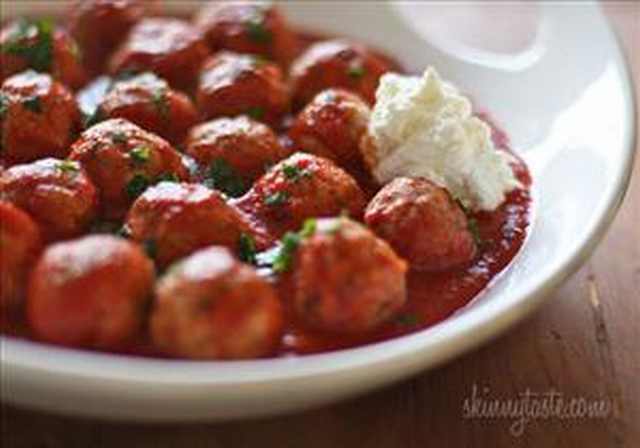 Now for the pasta! Begin by slicing the zucchini and squash into noodles with a peeler (there are special peelers called julienne peelers that will do the job for you). If you've made your meatballs ahead of time, heat them up now. In a medium skillet, heat a dash of olive oil at medium to high heat and add in your zucchini and squash noodles. Cook for about a minute, add in the salt and pepper, stir well and then cook for another minute until the vegetables are cooked, yet still firm.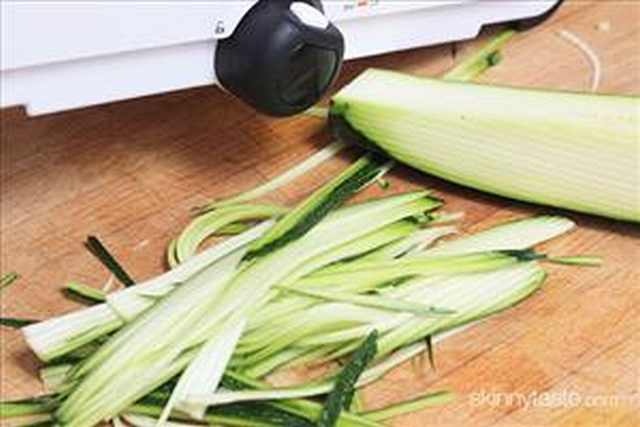 To serve, divide up the zucchini into two bowls, top with meatballs and sauce, some grated Parmesan cheese, and enjoy!