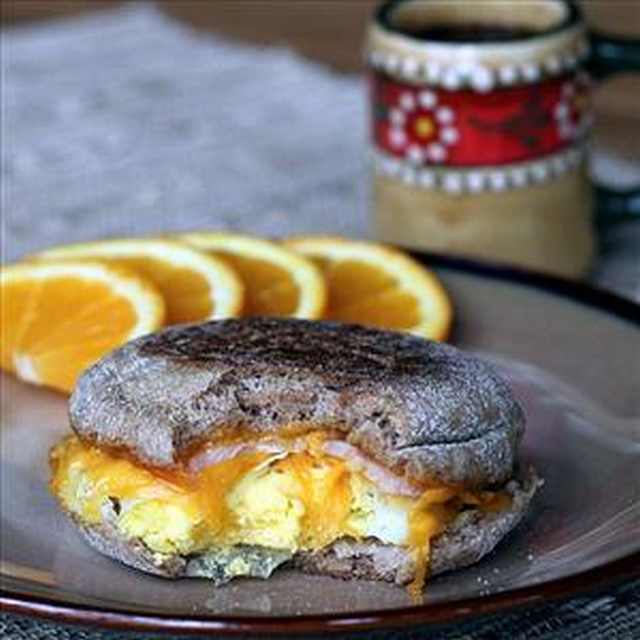 Recipe makes: 12 breakfast sandwiches
Ingredients:

12 large eggs (using just egg whites is a healthier substitute)
12 whole-grain or white English muffins (or any bread of your choosing)
12 slices of Canadian bacon or cooked turkey sausage patties (optional)
12 slices of cheddar cheese
Black pepper and any other seasonings you'd like for the egg

Begin by baking the eggs. Preheat the oven to 350 degrees Fahrenheit (or 177 degrees Celsius). Grab a jumbo muffin tin or 7-8 oz. Ramekins (whichever you have available). Add one egg to each (or egg whites if you choose). Sprinkle the eggs with black pepper and any other seasonings you may like. Place the ramekins on a tray or the muffin tins in the oven and bake for about 10-15 minutes until the eggs are set and cooked.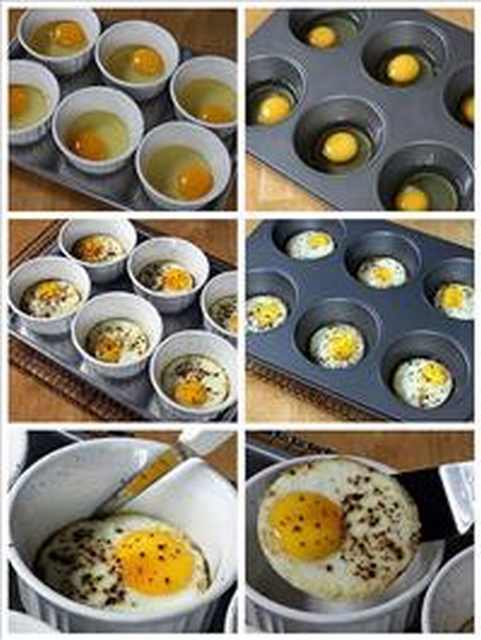 Assemble your muffins or bread of your choosing. If you wish, this is the time to toast the bread in preparation for the egg. Open the English muffins or bread and on each slice stack a slice of cheese, Canadian bacon or sausage (if you are using it) and one of the baked eggs that you have removed from the tin. It is best to pry them out with a knife and remove them with a spatula.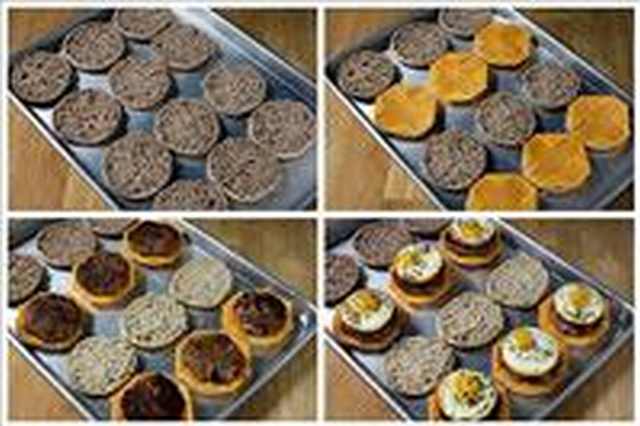 Now your sandwich is ready to eat! Make sure that it's nice and hot to get the most of all the flavors. If you wish to freeze this breakfast treat for lazier days, wrap each sandwich in parchment or wax paper if you will be reheating in the microwave, or if you will be reheating in the oven, aluminum foil. Place all of the muffins in a plastic freezer bag and into the freezer.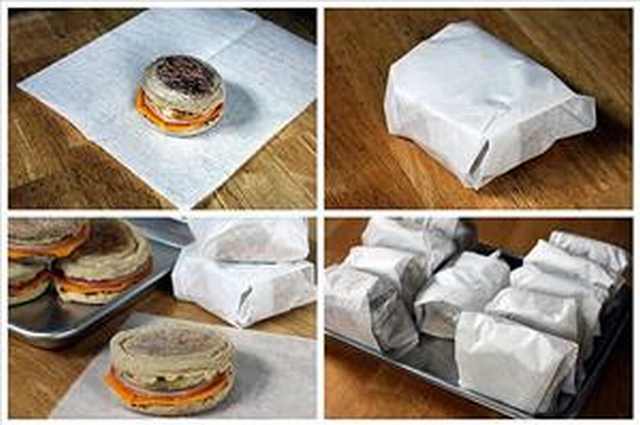 When reheating in the microwave, if the muffins are thawed they need 40-60 seconds. If they are frozen, they will need about 3 minutes, turning over after each minute. Do not remove them from the paper when reheating.

When reheating in the oven, heat the oven to 350 degrees (177 Celsius) and place the foil-wrapped sandwiches on a baking sheet. Heat the muffins for about 15-20 minutes if they have been thawed beforehand, or 30-40 minutes if still frozen.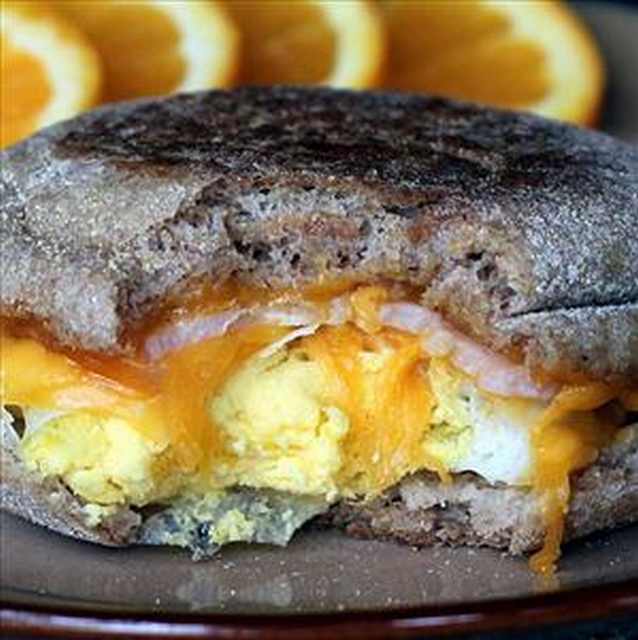 Enjoy this hearty breakfast treat immediately after cooking, or even weeks or months later when you are in a bind for a filling breakfast sandwich.