When 91 year-old Frederika was feeling depressed and slightly down, her grandson, photographer Sacha Goldberger decided that a photo shoot would cheer her up. The idea was to make Frederika into a 'Super Mamika', or superhero grandma, who might not be able to fly up, up and away, but could make everyday situations extraordinary. Donned with a fitting costume, and with the help of a bit of photo editing, Sacha transformed his sullen grandmother into a renowned super-star on the web!

This grandmother is testament to the fact that there is no age limit for superheros!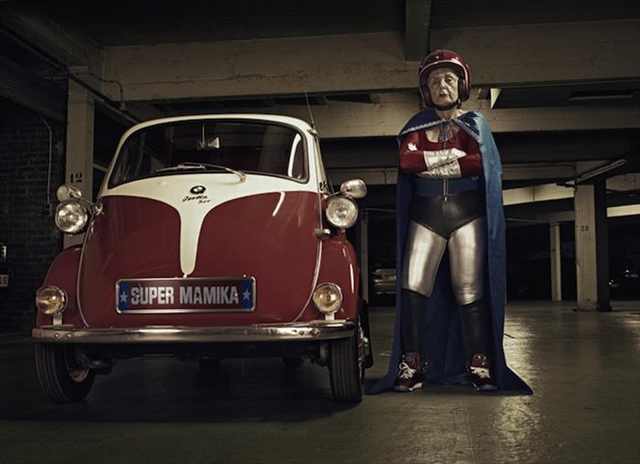 Frederika was born in Budapest in the early 1900s, 20 years before World War II broke out. When the war began, she bravely saved the lives of ten people that she knew, Jewish and Communist, by moving them around to different locations each day.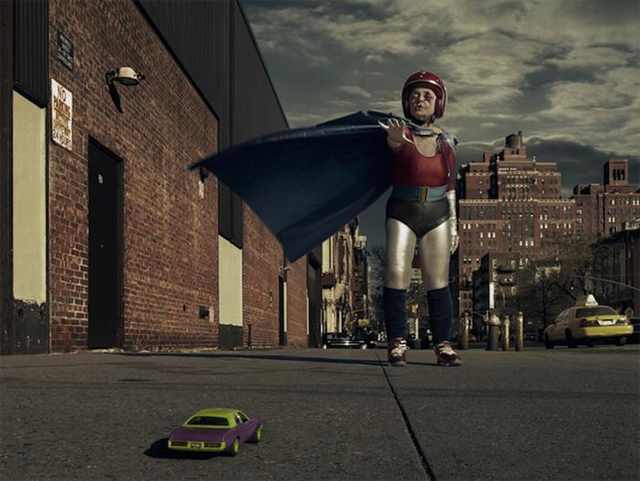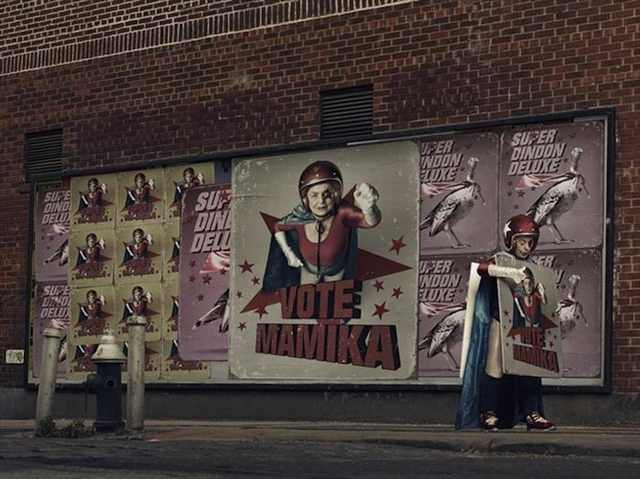 A survivor of Nazism and Communism, after the war Frederika immigrated from Hungary to France, where she raised her family, after being forced out by the then Communist regime.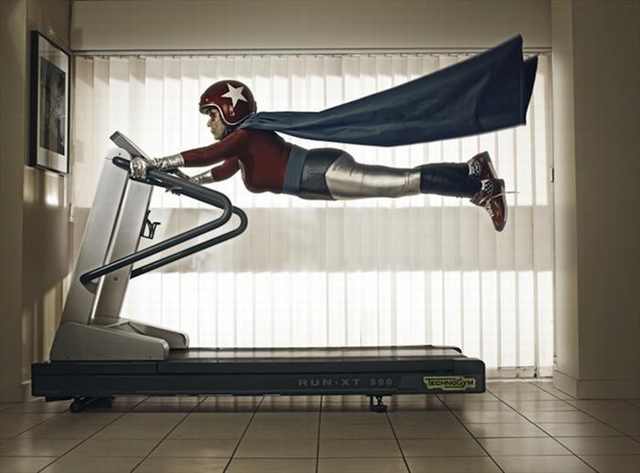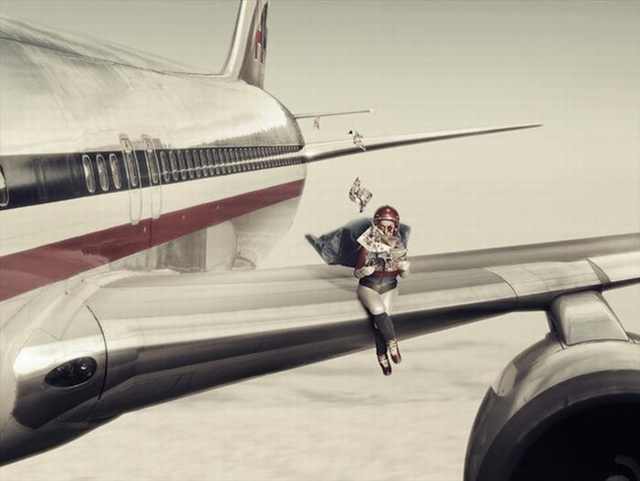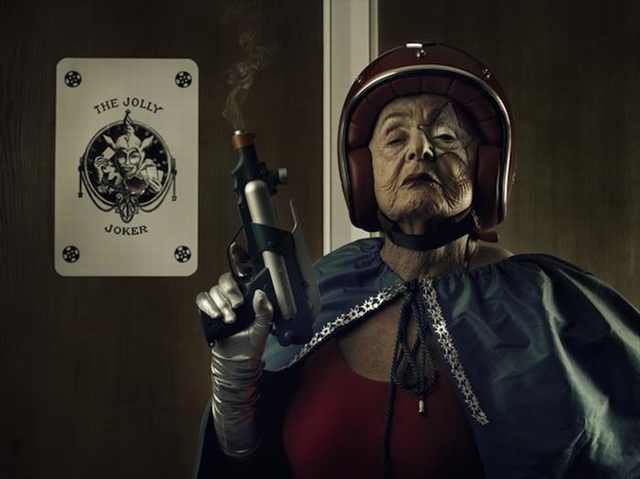 In this series of photos, Frederika's grandson Sacha wanted to highlight her unique and cynical sense of humor that has defied time and misfortune.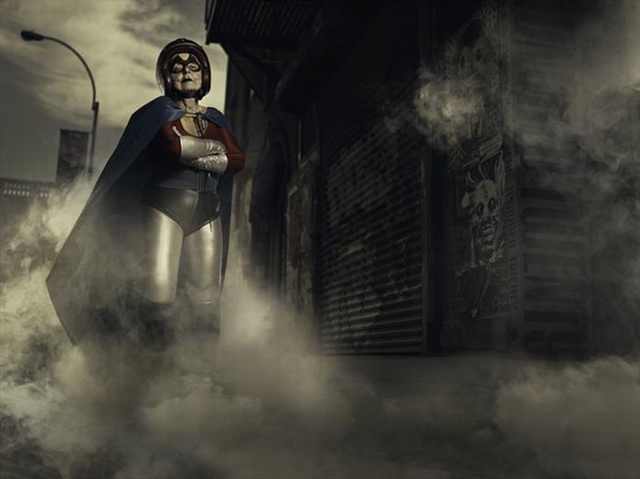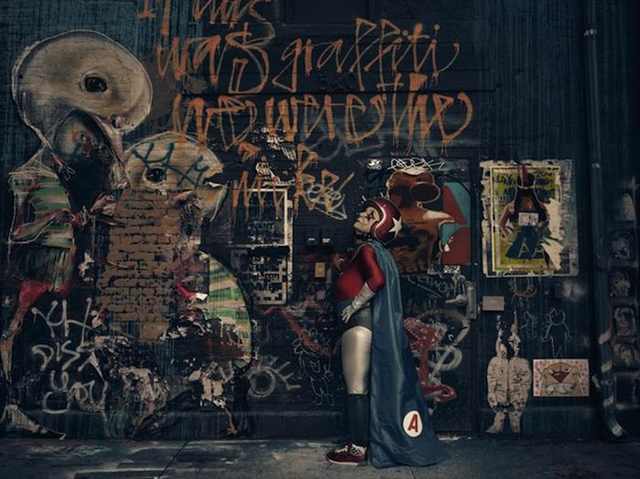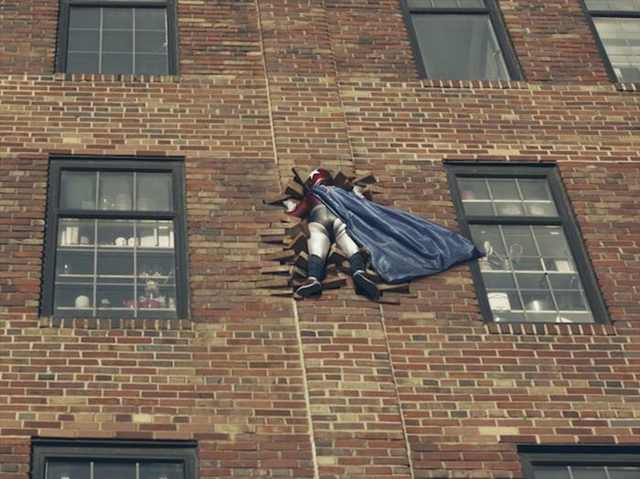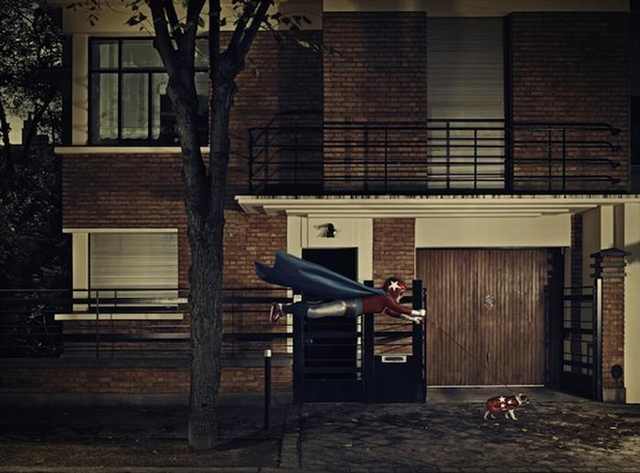 Sacha called the series "Makima", or grandmother in Hungarian, and created a MySpace page on which to share all of Frederika's adventures. She quickly gained over 2,200 followers on the web, with fans writing her positive and encouraging messages like "You're the grandmother I always dreamed of".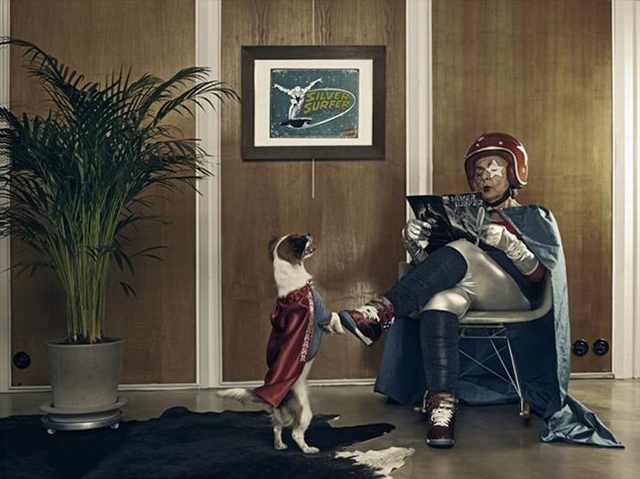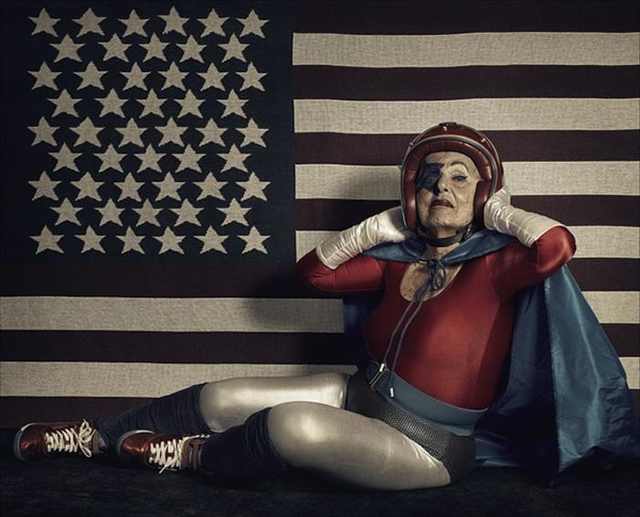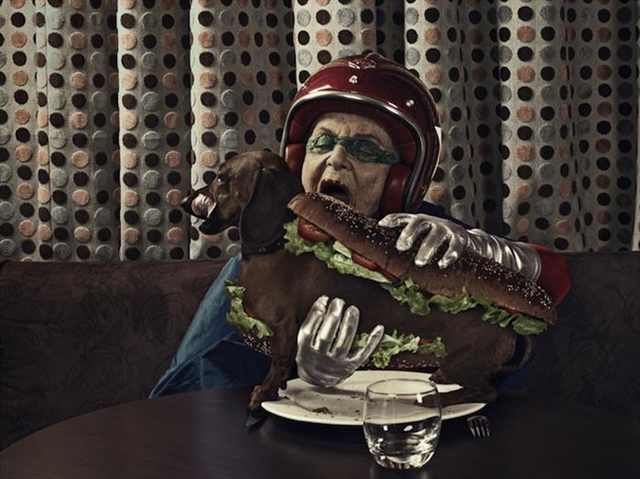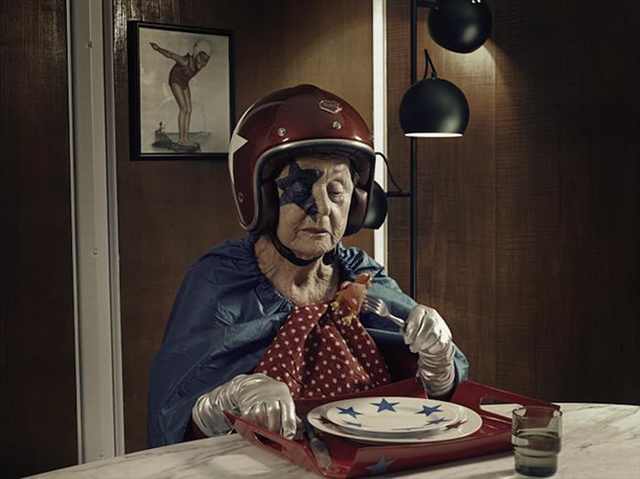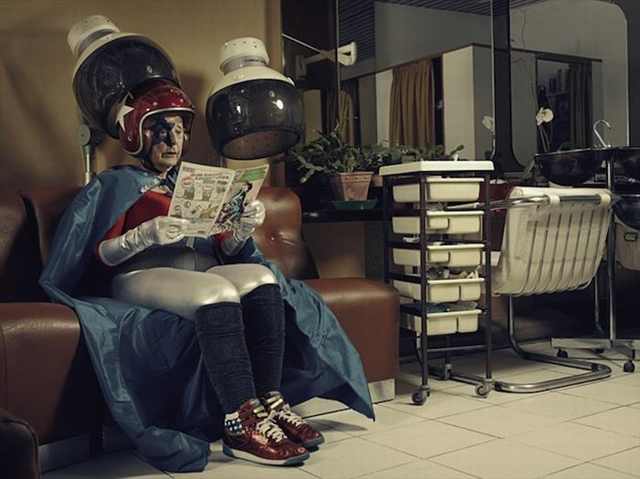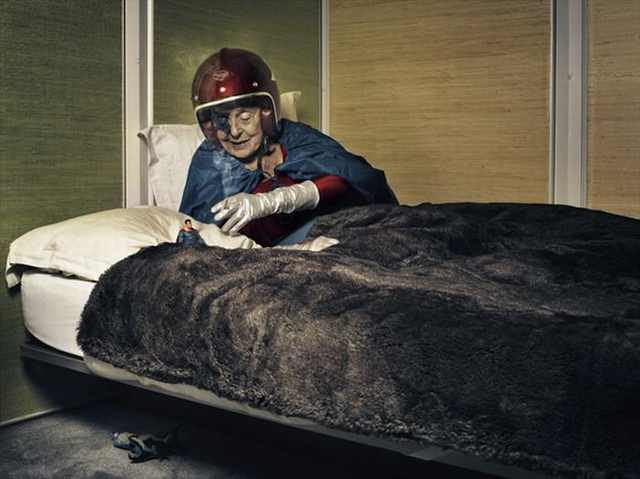 The photoseries not only brought joy to its viewers, but also to Frederika herself. She believes that Sacha's creative work has helped restore joy and hope in her life. Frederika had a good deal of creative input in the series as well, which allowed her to express her interpretation of an aging superhero and the importance of staying positive.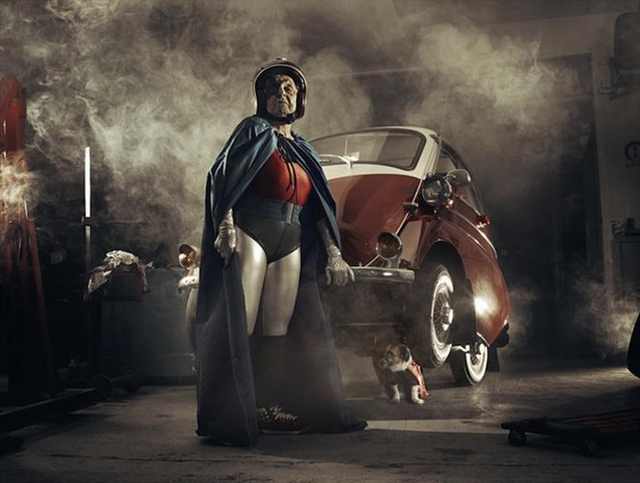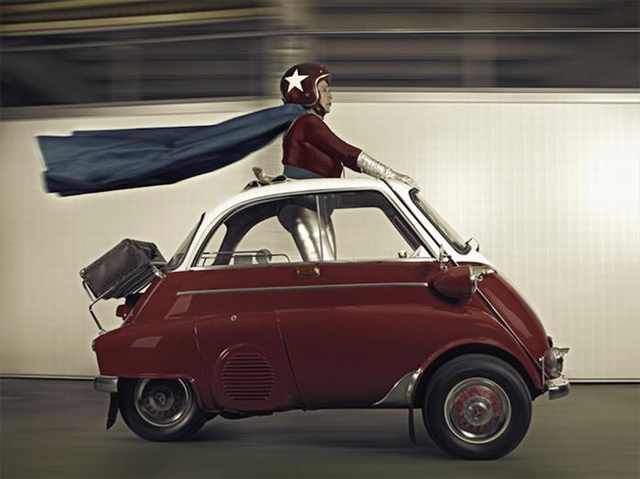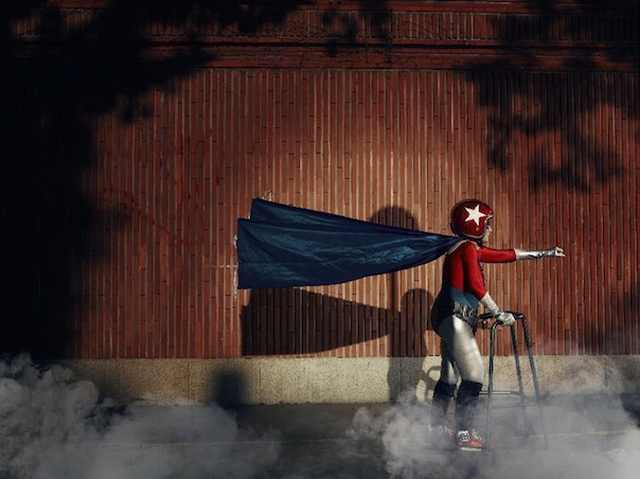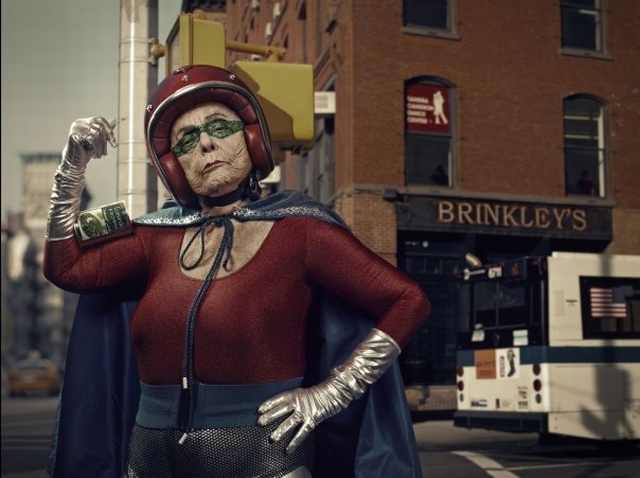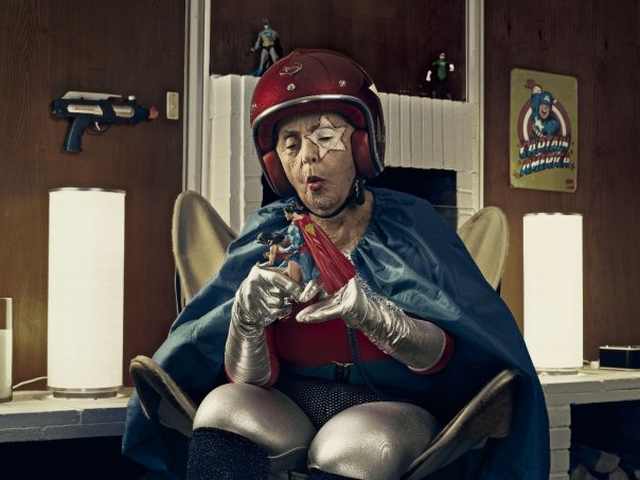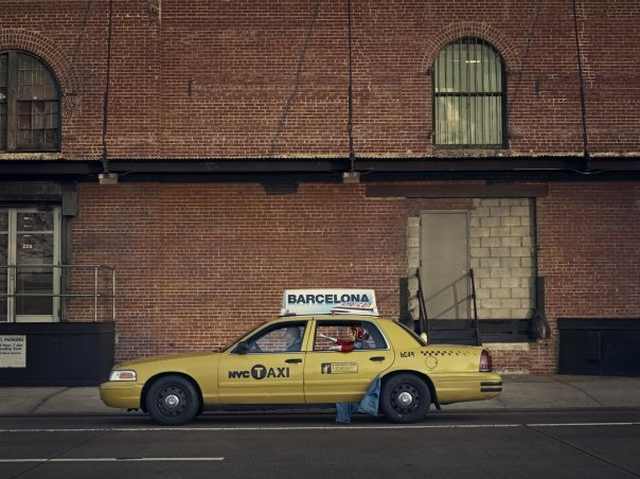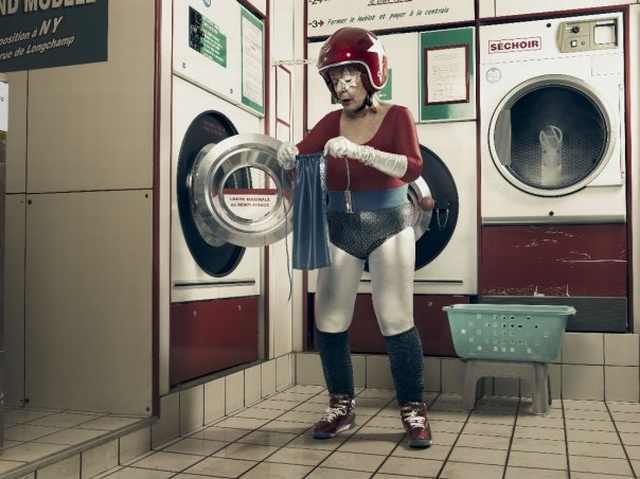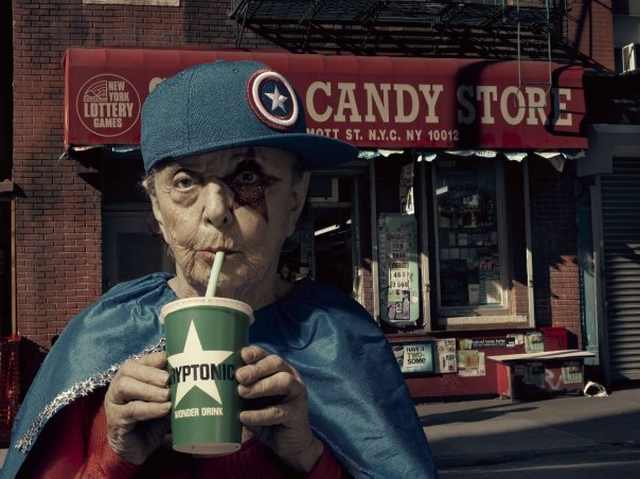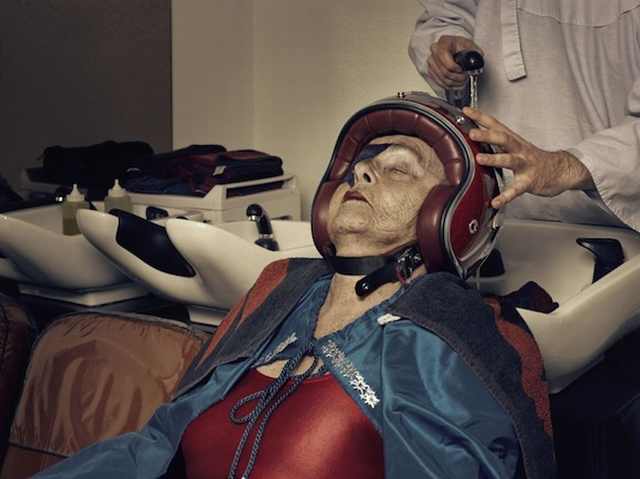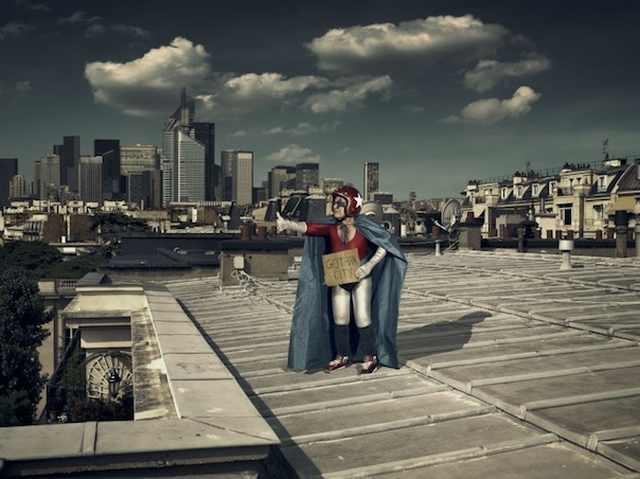 The photographs soon became viral, and the requests for continuations of the series began to pour in. Now there are even movie producers discussing the production of a movie staring Frederika as the superhero!