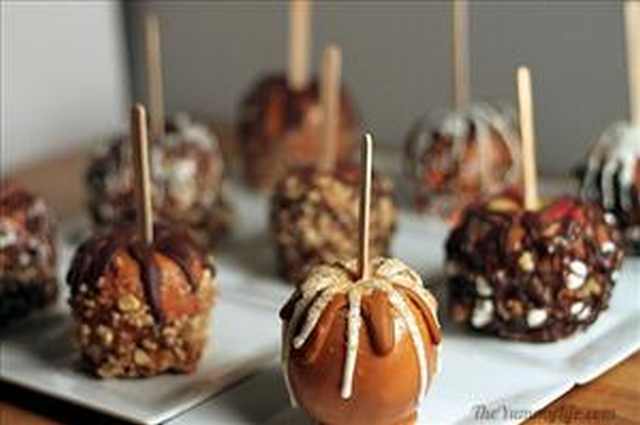 Recipe makes: 5-6 decorated caramel apples

Ingredients:

1 (14 oz.) package of caramel candies unwrapped, or one 11 oz. package of caramel bits
2 tablespoons water
5-6 medium apples of your choosing
5 or 6 popsicle or craft sticks (one for each apple)
Chopped nuts, cookies or candies (if desired)
Melted chocolate for drizzling (use chocolate chips or baking chocolate)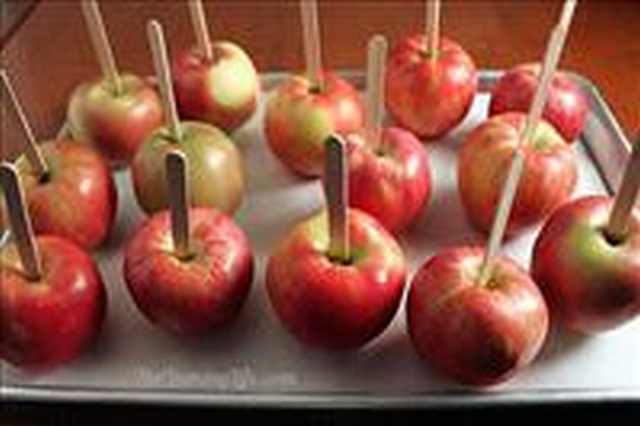 Begin by washing the apples well, removing their stems, and placing the stick in the stem end. Place the apples in the refrigerator while you prepare the caramel.

Place the caramel bits or candies in a medium-sized microwave-safe bowl and add the water. Microwave the caramel and water on high for about 3 minutes until the caramel has melted. Stop every 1 minute to stir the mixture. If you have a slow cooker, you can melt the caramel in a bowl inside of the slow cooker along with the same amount of water. Add water around the bowl up to the level of the caramels and cook for about 2 hours until the caramel melts.



Remove the apples from the refrigerator and place each on into the bowl of melted caramel, swirling until coated. Grab a spoon and use it to cover the rest of the apple with caramel. Remove the apple from the caramel and let the excess drip off, using the spoon to scrape off the excess from the bottom.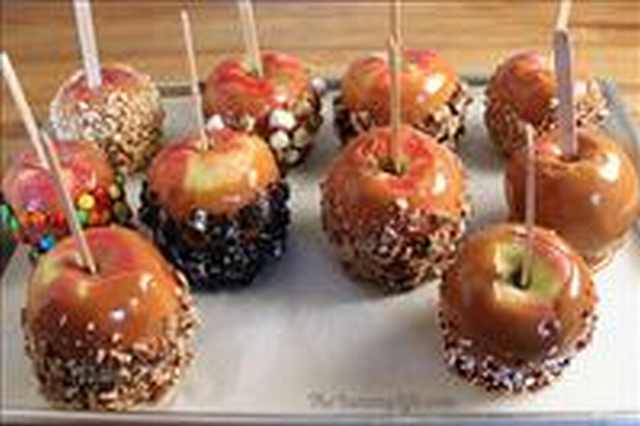 Then, lay out the nuts, cookies and candies of your choosing on plates and roll the apple around in them until it picks up the toppings. Press the topping in with your hands to help them set in. Oreo cookies, coconut, crushed walnuts or M&Ms are delicious and beautiful toppings to add to your caramel apple. Once you have added the desired toppings, place the apples bottom down on a tray covered with tin foil or wax paper and return the tray to the refrigerator to chill. Once the apples have chilled, you can drizzle the tops with melted chocolate made from chocolate chips melted with a bit of water in the microwave or in a small pot on the stovetop.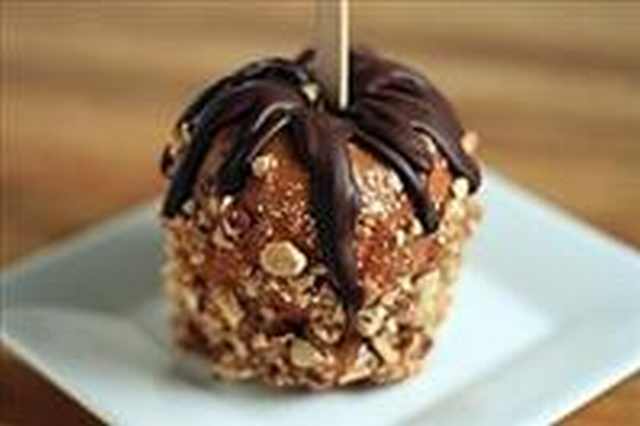 Once you have finished adding all of the desired toppings (it's recommended to diversify) place the apples again into the refrigerator for an hour or two until all of the toppings set and harden. These beautiful fall treats can be served at your holiday meal or given as gifts to friends. The apples keep for several days at room temperature.