Russian photographer Alexey kljatov proves, in this stunning series, that you don't need specilized equipment to take some amazing macro photos. An inspiration to amateur photographers everywhere, he used old camera parts, boards, screws and tape to create a device that can take incredible close up shots of single snow flakes.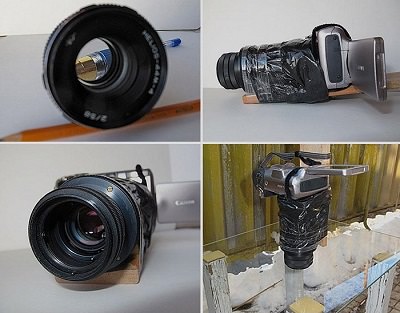 The remarkable thing about snow flakes is that there are never two alike. Many factors, such as changes in temparature and humidity, make changes to the crystalline structure of each snow flake, thus creating a unique masterpiece of nature.
The pictures Alexey created here are nothing short of stunning, and really made me want to be in the snow, so I can have a look at all these gorgeous and unique snow flakes.