Fashion is more than just a catwalk and super-skinny models. It is a cultural statement that we wear, but which stays in our closet or in the attic for years later and can teach our children and grandchildren about how life once was.
Here is a quiz that will test your knowledge of fashion in each decade of the past century! Read the clues below the photograph and guess which decade the styles are from. Once you have your answer, click on 'Which decade was it?', and the answer will be revealed. Last, make sure to score your fashion knowledge, send it on to your friends to compare your levels of fashion know-how!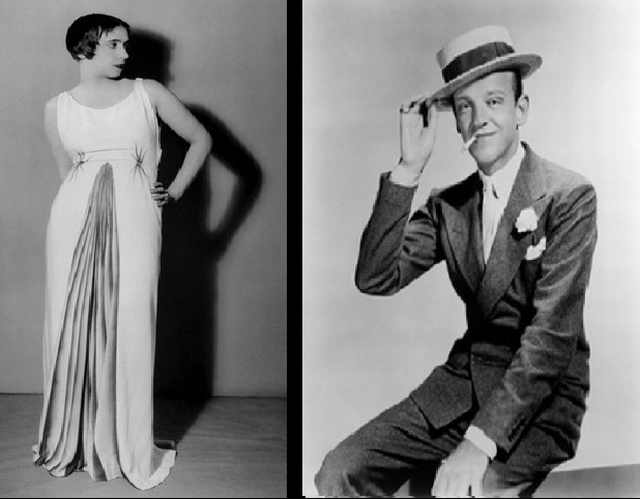 The rise of the Hollywood star began in this decade, and with it went women's fashion. Clothing during this period was still loose and 'masculine', but even more elaborate. Most women ditched their hats for decorated head pieces, like headbands and brooches.
During the day, styles remained military-inspired with square shoulders and straight lines. Men's fashion was also influenced by the events of this decade, namely the stock market crash of October. As a result, changes were made to menswear to make it more affordable for the producer and the customer. Suits were widened in the torso, the shoulder pad was invented and colored blazers were all the rage.
Which decade was it?

1930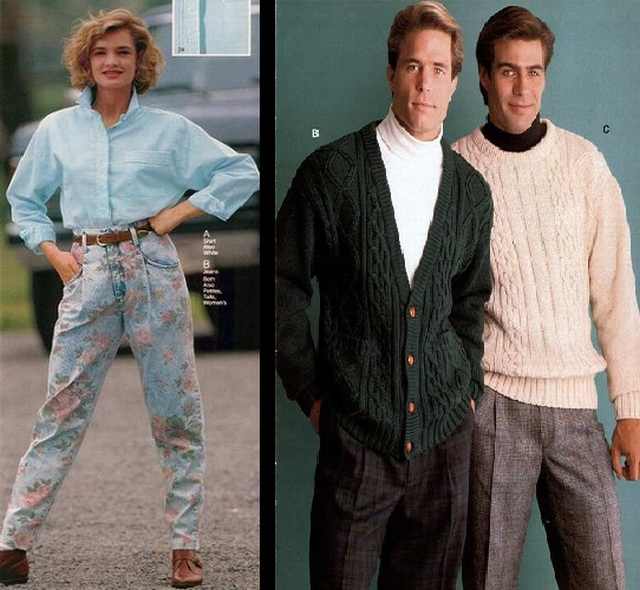 Gone were the days of bright colors, fancy lace, and intricate designs. This decade was all about minimalism and simplicity, harking back to the post-war era. Women dressed more like men, wearing button downs, fitted paints and Ked sneakers.
Everything was laid back and comfortable, with mainly dark and neutral colors. Men's style didn't change much in this decade, besides the fact that it was cool to buy second-hand or used clothing and wear baggy pants. Men no longer adhered to one specific fashion, and instead chose whichever style they preferred, although all usually involved some kind of chunky sweater.
Which decade was it?

1990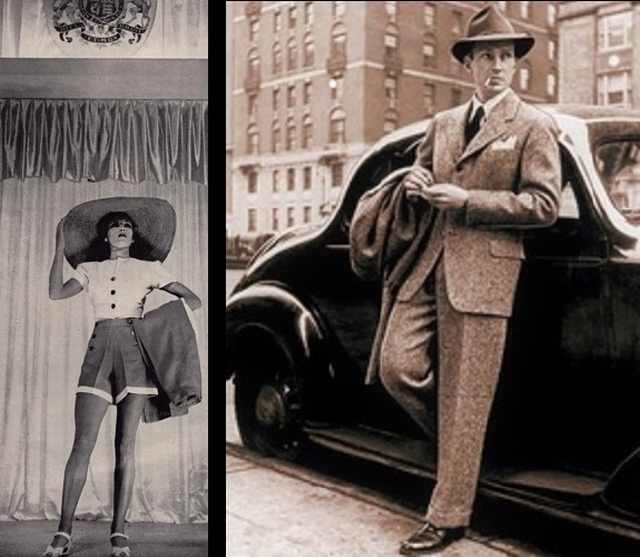 Women's fashion in this decade still echoed the harsh reality of the war-time era. Utility clothes, as they were called, were characterized by square shoulders. narrow hips, and knee-length pencil skirts. Suits were also popular, and pants began to enter the female repertoire, especially as the women's rights movement was taking hold.
The zoot suit was the rage of the times in men's fashion. These suits were longer and fuller in their cut and some men began to wear casual shirts instead of the full suit regalia. This was the first decade that the youth began to set the fashion trends while the older people followed.
Which decade was it?

1940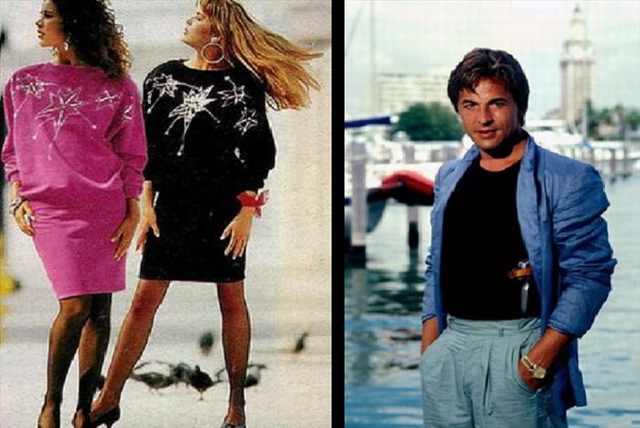 The dawn of materialism, a trend still with us today, this decade was all about bright colors, leg warmers, chunky sweaters and tons of accessories. The power suit became women's staple at work, a neat and boxy suit meant to help women blend into a male-dominated work world. While women dressed like they were going to work out, men adopted the preppy Northeastern style of cardigans, button-downs and plaid. Leather and black were still popular and the mullet hairstyle was all the rage.
Which decade was it?

1980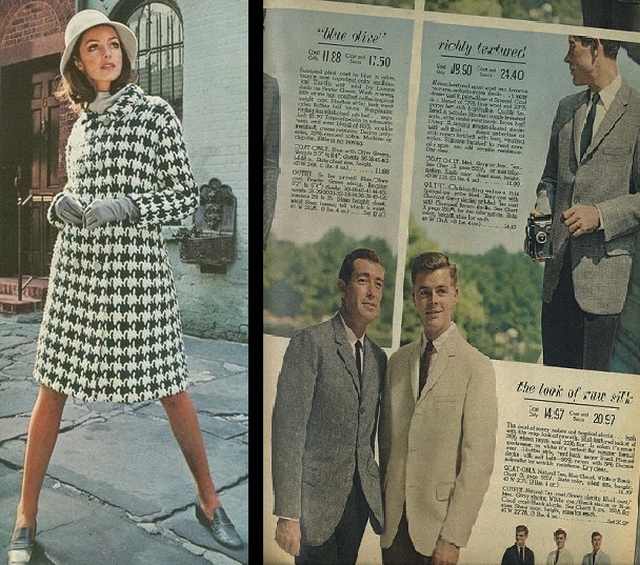 The flower power generation was the raison d'etre of this decade's style. Bright colors and funky patterns were everywhere, leather jackets were the norm, and pill box hats were left for the elegant family types. Jackie Kennedy and Twiggy were the fashion icons of this decade.
Men's suits became tighter-fitting, with narrow-legged paints and bell bottoms making bold statements. Most men had sideburns, and long hair became respectable. If the women's fashion icon of the time was Jackie Kennedy, then John F. Kennedy was the superstar of the decade's fashion world.
Which decade was it?

1960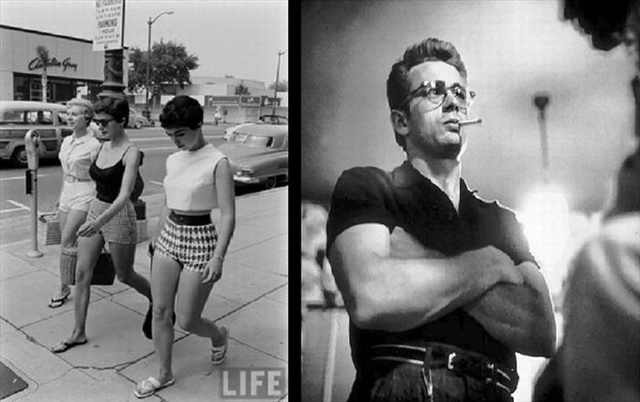 At the beginning of this decade, designer Christian Dior invented the "New Look", the fitted jacket with a clinched waist and the full calf-length skirt. This look was deemed a return to femininity following decades of war-time utility. Yet while the skirts got longer, the pants got shorter and shorts were worn for the first time.
In this decade, menswear experienced a revolution. Soon, the short-sleeved shirts that were just becoming fashionable and soon took the fashion world by storm. Also, young men began to wear jeans and way-fairer sunglasses to top off their sleek, bad boy look.
Which decade was it?

1950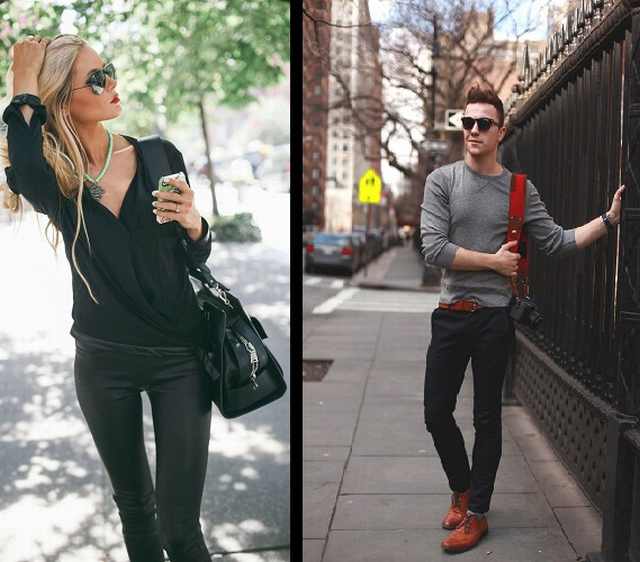 This decade is characterized best by a 'neat' look. Men and women's styles have been welded together and become nearly indistinguishable in many cases. For women, the baggier, the lower-cut and more leather, the better. For men, the skinny jean and slim boot style, topped with a fitted sweater or neat button down finishes off this decade's look.
Which decade was it?

2010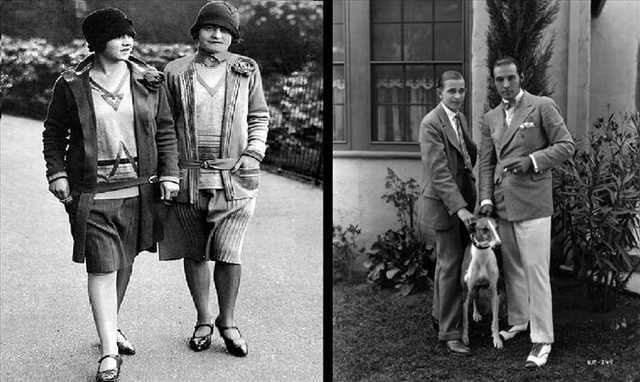 As women slowly got used to their freedom and independence following the war, stylists began to experiment with 'looser' shapes and more manly cuts. Corsets were nearly completely gone from every woman's closest, and the 'flapper', modern, frilly and exciting dress, took its place.
During this era, men still had very distinguishable day and evening attire, remaining steadfast to tradition unlike women's style. Special suits called sacque suits were worn with light colored shirts, baggy pants and eventually even flannel became staples for every man. .
Which decade was it?

1920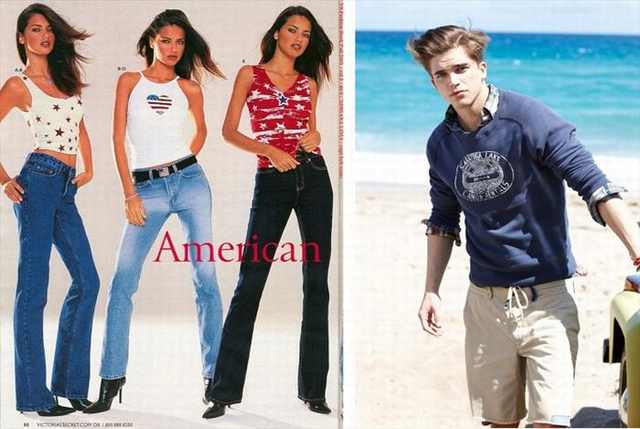 The future is here. This decade was characterized by recycled trends from previous decades, including bell-bottom jeans and shoulder pads. The hippie look was also popular among youth, the goal being to look as authentically dressed as possible.
Men's fashion experienced much of the same recycling, including baggy pants, platforms, Hawaiian shirts and retro sweat suits. The shoulder pads in the suit were minimized to be less showy, and men began to wear cargo shorts and polo shirts many times instead of proper formal wear.
Which decade was it?

2000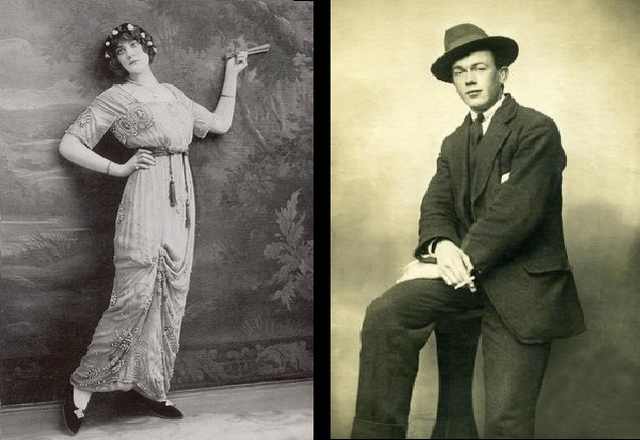 The end of the Victorian era and the dawn of haute couture, the epicenter of the fashion of the decade was the one and only Paris. Women wore lacey, flowing dresses in pink and gold, and huge hats.
Corsets were still in style, although they were gradually becoming a thing of the past. Men's style still consisted of the classic suit and the flat brimmed hat, waistcoats and trousers. This style was called "Edwardian", and unlike women's fashion at the time, was influenced by English trends set by the Price of Wales.
Which decade was it?

1900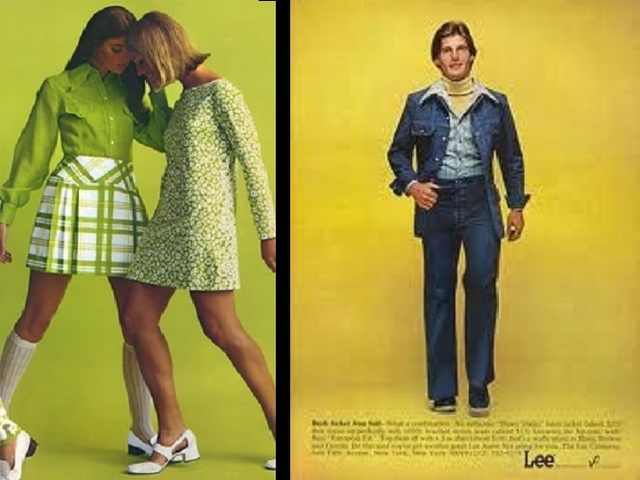 It's about to get funky! This decade was a global era, and as a result, fashion trends turned towards bright, ethnic patterns, shiny polyester and velvet - whatever would make a statement. Clothes got tight and shorter than ever before, and chunky-heeled shoes were all the rage.
Just like for the women, men's fashion had never been more casual than in this decade. It was all about jeans, long collars, high-waisted bell bottoms, and disco bright patterns. This was the age when parents supposedly couldn't tell boys apart from girls!
Which decade was it?

1970
What's Your Score?
0: Fashion is your faux-pas! Even if you didn't guess any of the decades correctly, hopefully you learned a little something about fashion history.
1-3: You have basic knowledge of the history of fashion, either from books, magazines or television. Fashion is important too!
4-6: You have good knowledge of trends in fashion. You take interest in history and when different styles originated, but still have a way to go before you become an expert.
7-10: You are a fashion genius! Either the historical clues gave it away, or you really know your stuff! Fashion is definitely one of your passions.
Submitted by user: Michelle T.