Misao is the grandmother of a famous Japanese photographer by the name of Miyoko Ihara. Miyoko has been documeting the life of her peaceful and kind grandmother for more than a decade now, as a tribute and a celebration of a woman who inspired her all her life
.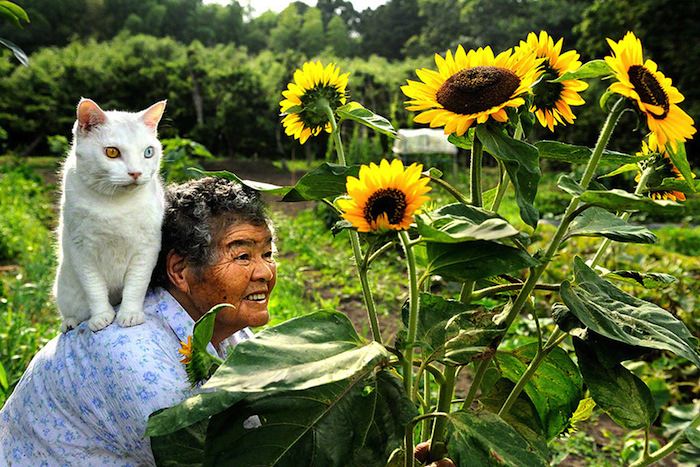 8 years ago, Misao took in a street cat, with very distintive eyes, and has lived with it ever since, doing everything together. Miyoko explains that the cat was named 'Fukumaru' in hope that 'God of fuku (good fortune) comes and everything will be smoothed over like maru (circle).'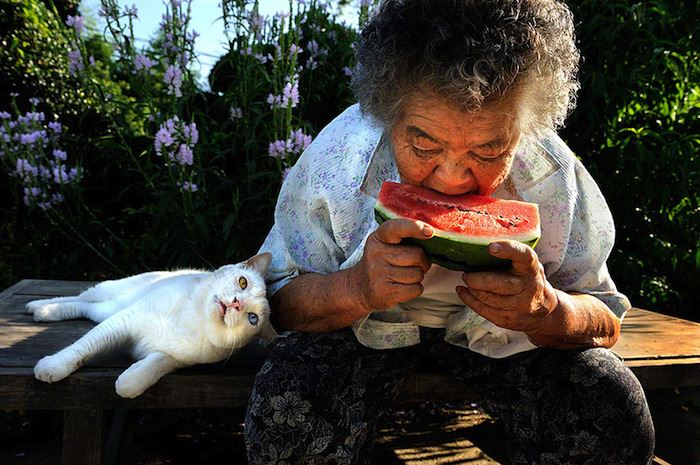 Fukumaru follows the old lady around whever she goes, and they have a very close friendship. "Perhaps in part becuase they are both a little deaf, Fukumaru and my grandmother are always looking at each other's face." Says Miyoko.
The lovely photos she has documented have since been published in a book.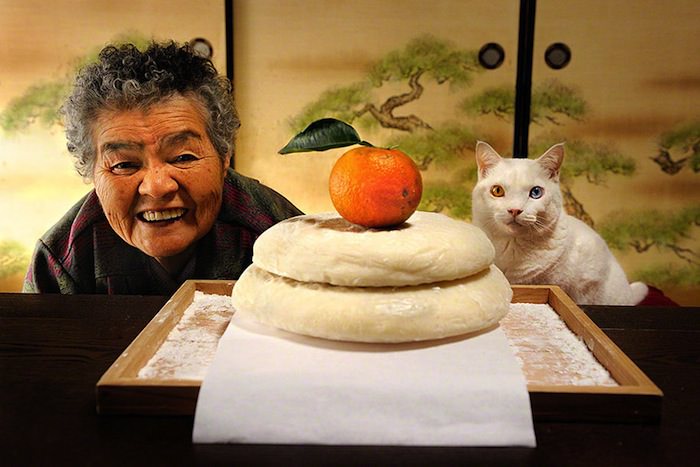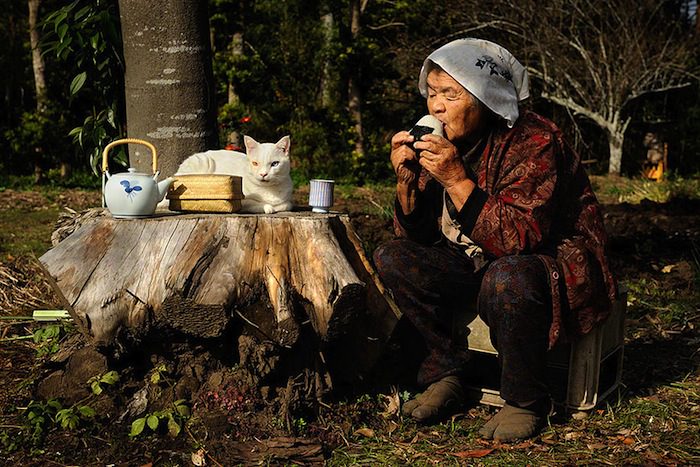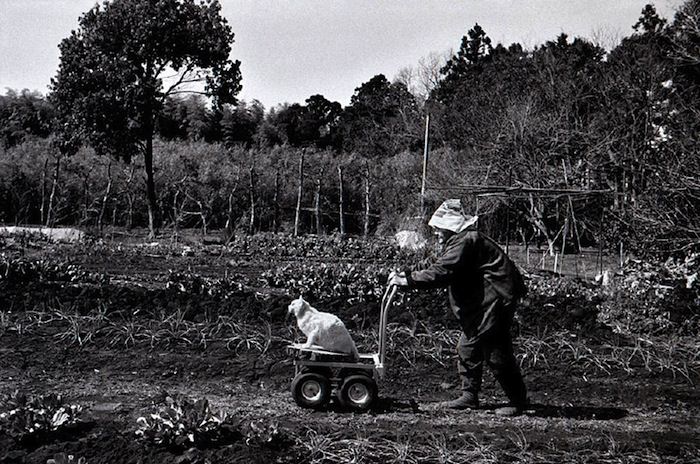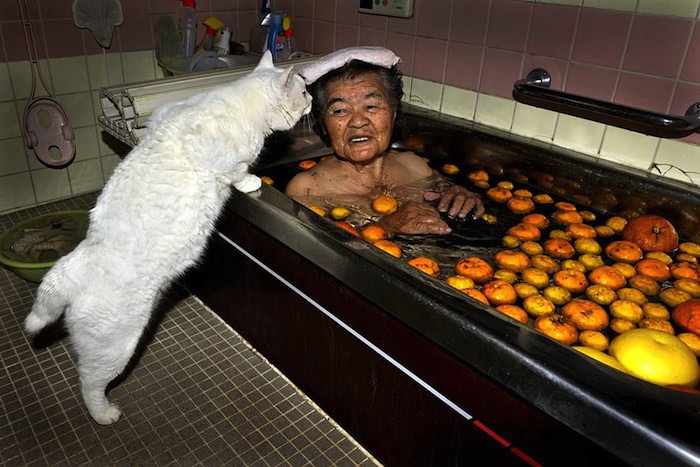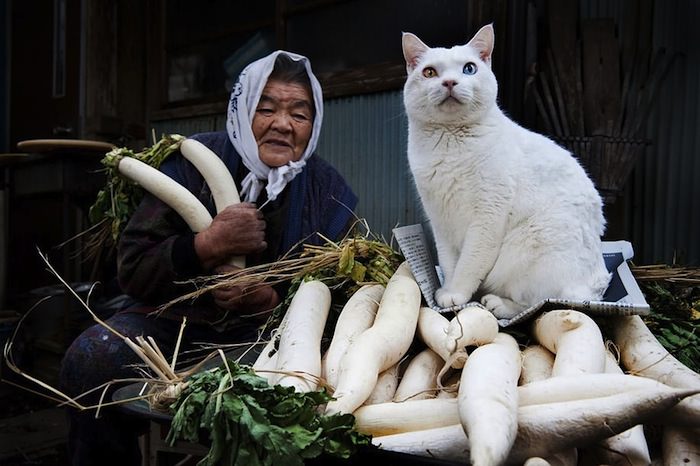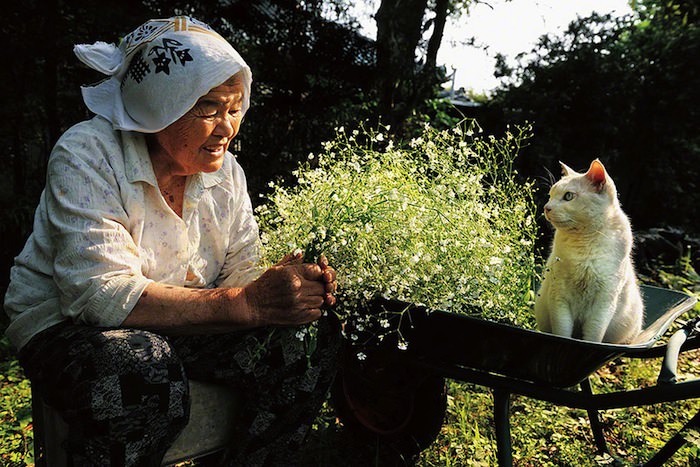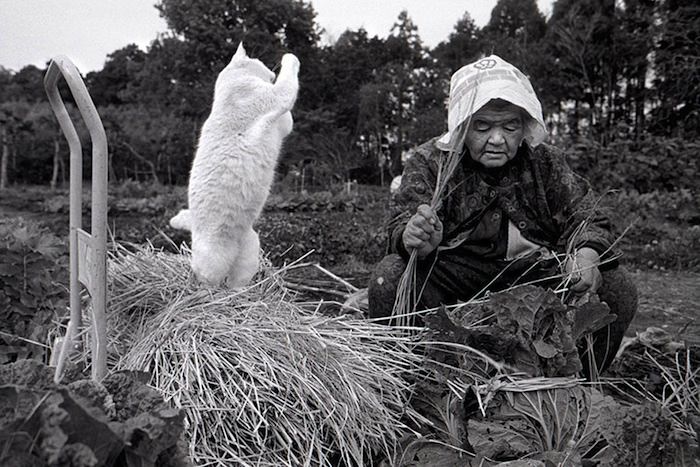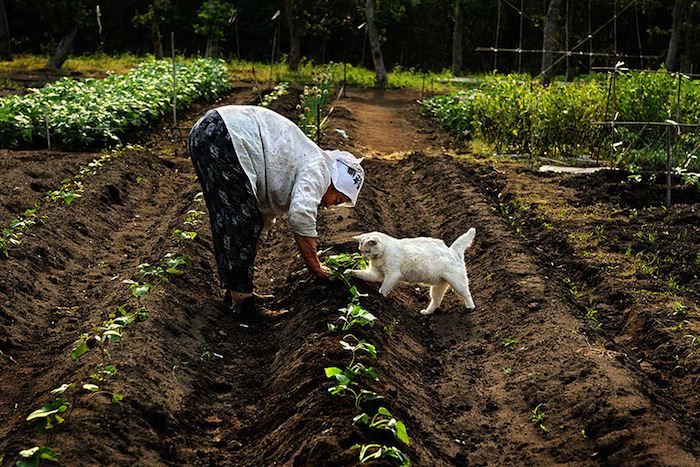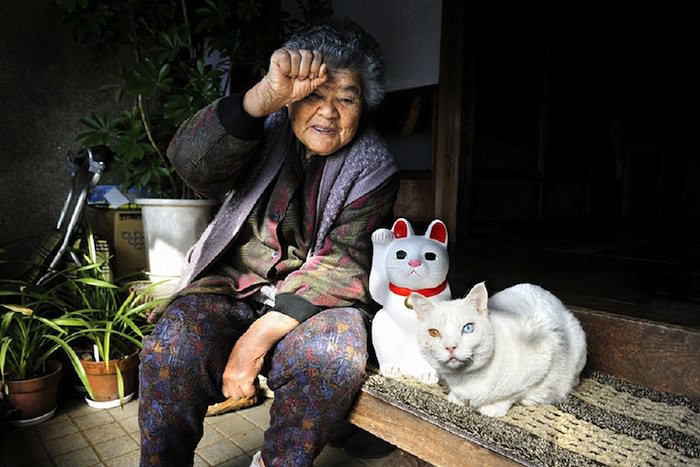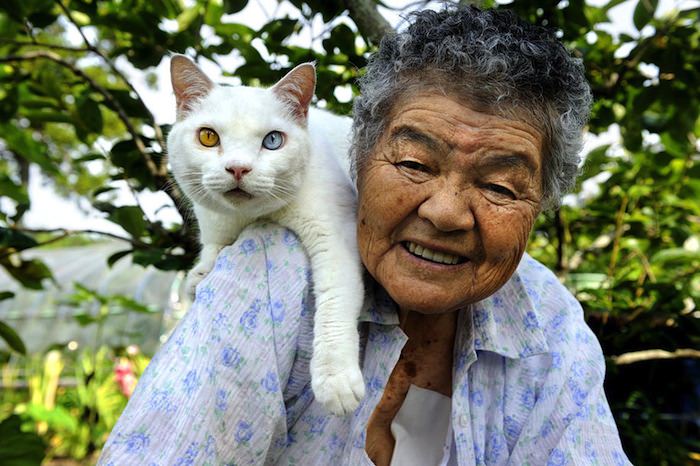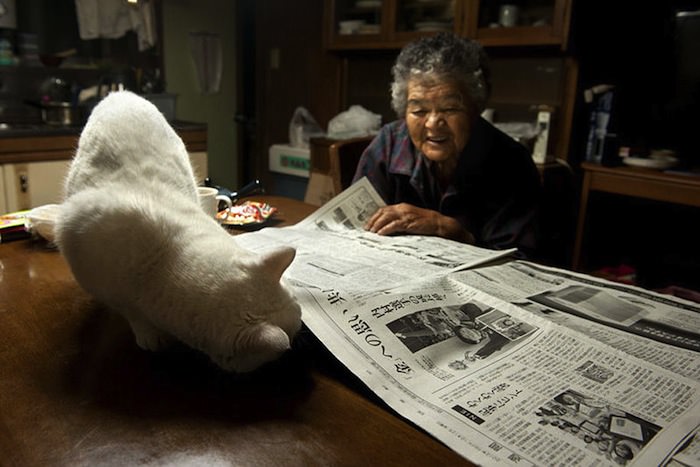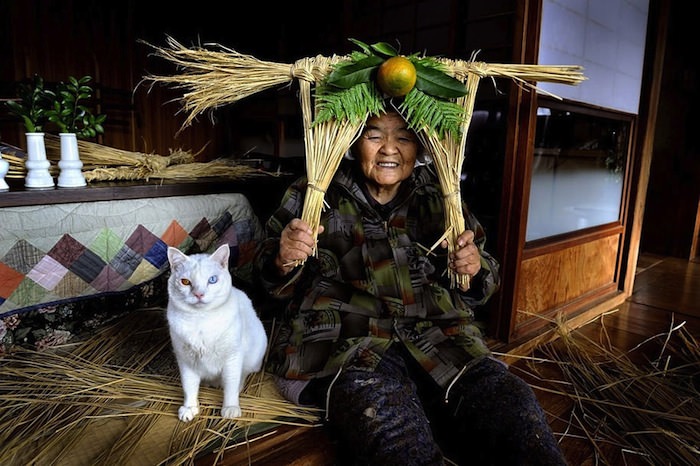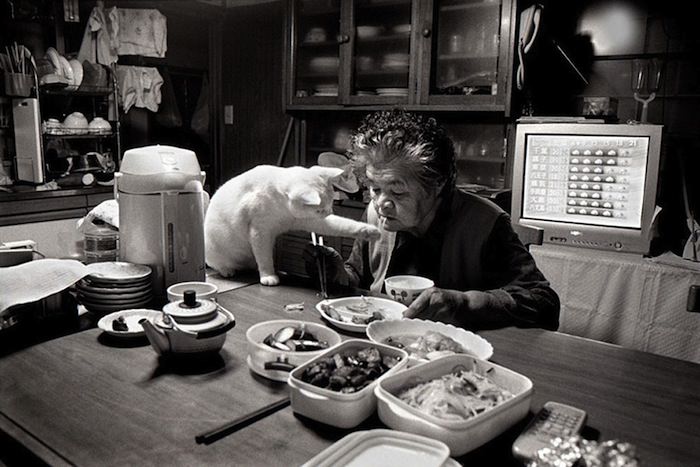 Submitted by user: Gloria S.