For years we have been told that women are expected to live longer lives than men, but a new study suggests that this common belief may be a surprising misconception. Indeed, World Health Organization statistics found that there had been on average a decrease in the average female lifespan by two years, from 70.14 in 2005 to 68.76 in just five years later.
These findings are echoed in a new study conducted by David Kindig and Erika Cheng of the University of Wisconsin. The study, carried out in the United States, revealed that female mortality rates increased between the years 1992 and 2006 in comparison to those of men. The researchers were shocked by the striking evidence suggesting that women today may not reach the age of their mothers, and they struggle to explain why.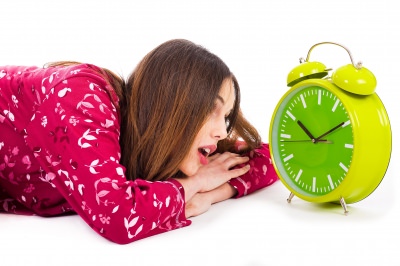 "I was shocked," said Kindig, "so we went back over the numbers and they came back the same. It's overwhelming." Kindig and Chen found that over the examined period, female mortality rates had increased by a whopping 42.8 percent, while male morality rates had only increased by 3.4 percent. The team is unsure of the direct causes of the rise in female morality, but in their study they suggest that it may have more to do with the levels of public or private healthcare available in certain regions, along with other social and environmental factors like smoking and obesity rates.
The buck doesn't stop there. In a similar study conducted at the University of Washington, Chris Murray found that there were stark inequalities in the level of female, compared to male, healthcare. He unearthed similar statistics over a longer period, 1985 to 2010, suggesting that the morality rate had risen by 45 percent, and adding to the startling assertion that women may be dying younger than in previous generations.
Yet the explanation behind this disturbing trend remains unclear. According to Kindig, "Clearly something is going on. It could be cultural, political, or environmental, but the truth is we don't really know the answer." Other research suggests that the rise in morality could be tied to education levels, showing that the life expectancy for white female high-school dropouts has significantly fallen over the past 18 years.
Whether it be due to socio-economic factors, access to healthcare, education, or just individual choices, women may need to come to terms with the fact that they may live shorter lives than their mothers or grandmothers did. However, this does not mean that the trend cannot be reversed. It is important for women to remember to regularly visit doctors, eat healthily, seek out stress-reducing activities, and exercise daily. Being aware of health and the effects of the Western lifestyle may help women reverse some of the damage before it takes an irreversible toll.